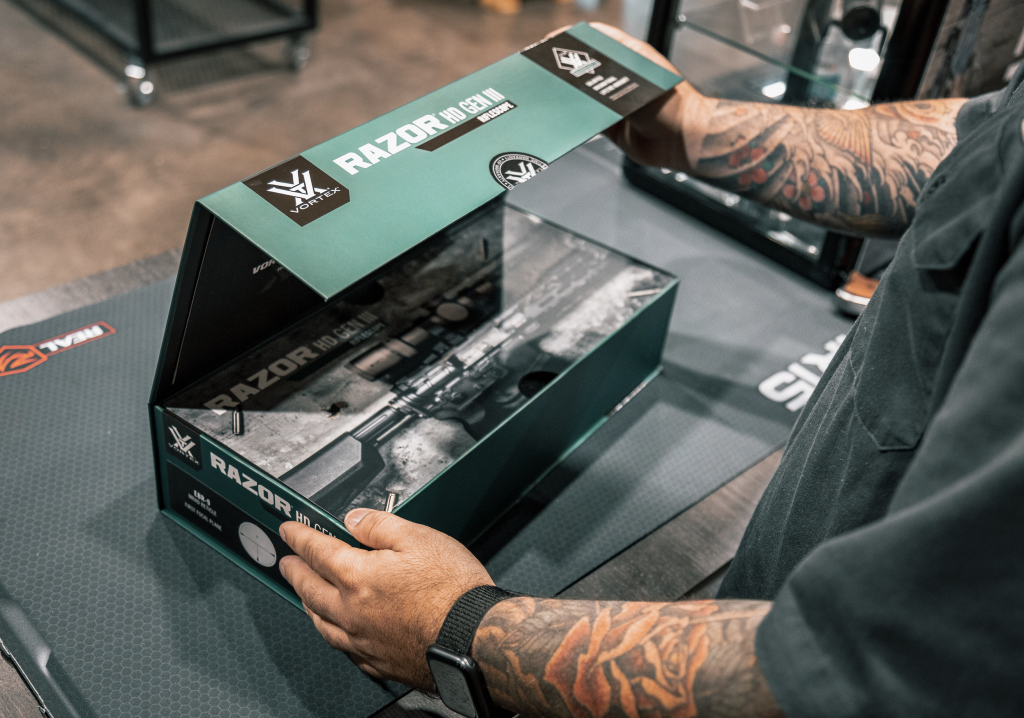 The Vortex Razor HD Gen III 1-10x24mm is a scope that we have been trying to get our hands on for months now. It came out late last year and the reviews right away were fantastic. The older version the Razor 1-6 was such a popular optic that giving us 4 more magnifications was just going to make things better.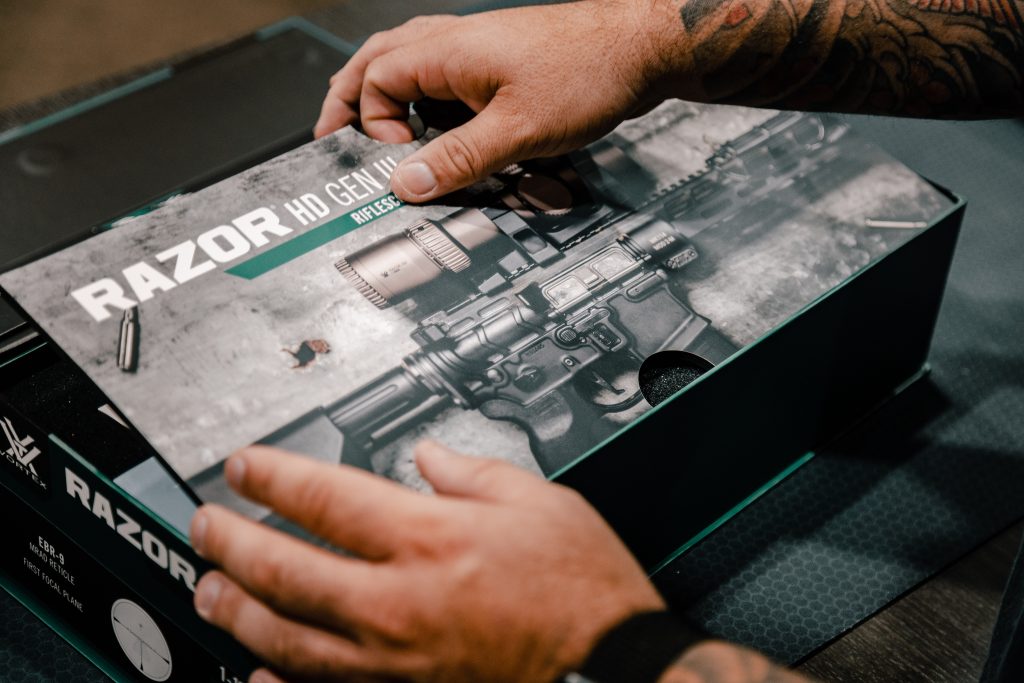 There aren't many places offering a 1-10 in the first place. Typically the greater the high end magnification is, the worse the low end magnification is hurt. So a 1-10 might really end up being more like a 1.5-10 or something similar because of the slight distortion. I've used many LPVO scopes from many brands. The Vortex 1-10 gets it done very well. The distortion on the low end is unfortunately there, but because of the amazing glass clarity, its actually pretty hard to notice. The scope is a FFP so depending on the reticle you get, its a simple crosshair at the 1x and when you dial it up to 10. You start to see your tree and all the hold overs and leads. Thats why FFP LPVOs are so nice. You have access to the information when you zoom in and need it. Then its out of the way when you're on the lower magnifications not making the reticles super busy.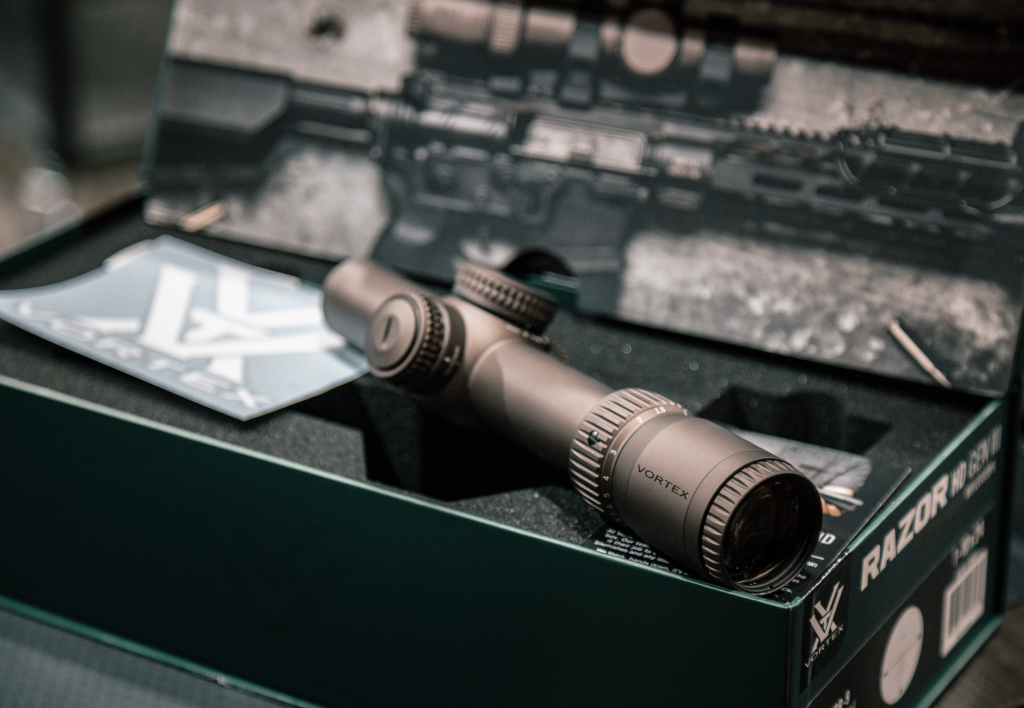 The body is a 34mm tube so it lets in tons of light. The reticle is super clean and with 11 brightness settings, you have plenty of options to see the reticle nice and clean. One thing I like about the brightness knob, is that it has momentary stops between each number. So you don't have to dial it from 0-8 every time. You can go to the off stop between 8 and 7, then only have 1 turn to go to the "ON" position instead of 8. Plus that turret is lockable. So you don't have gear accidentally turning it on and wasting/draining your battery.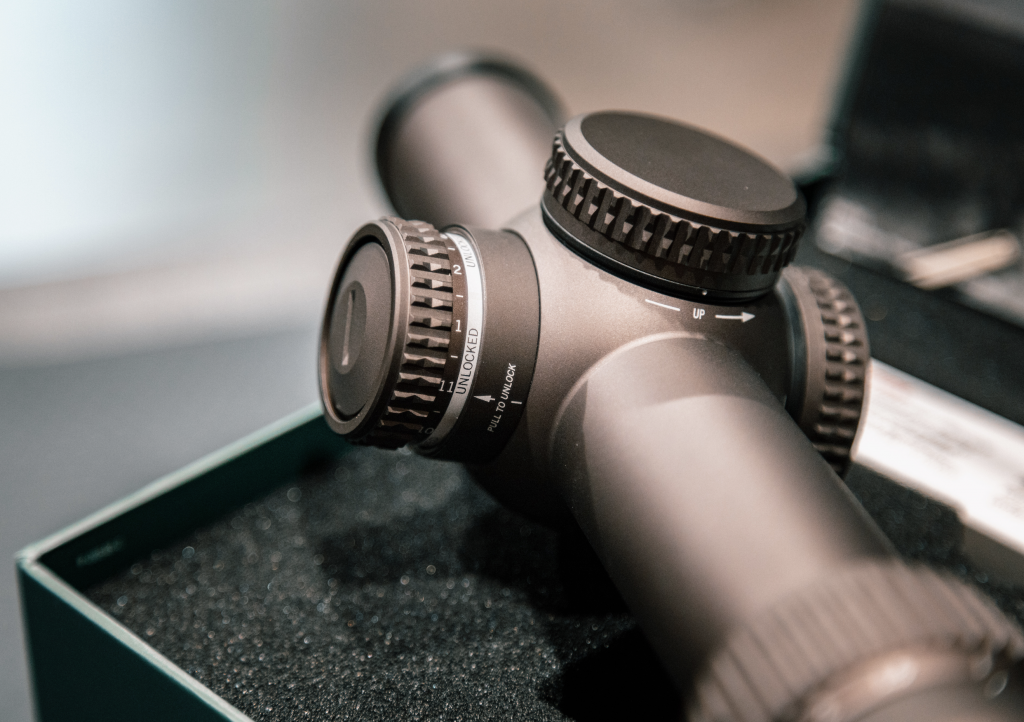 The scope is actually shorter than the previous generation and it has that same cool "Vortex Brown" anodized color. The Razor line from Vortex has been great all around. If you are looking at getting into the LPVO game and wanna go straight to the top, then this is something to consider. There are plenty of options above this for the same price, but the Vortex lifetime warranty is nice. You never know when you're on a hunting trip or hike and your rifle/ you take a nasty spill and next thing you know, you're out $3,000 worth of scope. Knowing you can send them in anything at all thats broken and or damaged and it will get fixed, is a nice peace of mind to have.