Last year I was discussing training classes with my friend, Abner Miranda, he recommended that the one instructor's class I had to take in 2019 was Dave Spaulding's at Handgun Combatives.  Abner told me that out of his 50 training classes he has attended, Dave Spaulding had the best curriculum and content he had ever experienced.  Abner also added that I better act fast, as Dave is working toward retirement and wouldn't be teaching as much, after 2019.  I was familiar with Dave's reputation and had watched his youtube channel and read a lot of his print work.  Much to my surprise, Dave Spaulding is local to me and only lives 15 minutes away.  Dave is offering a few classes at his local range Miamisburg Sportsman's Club which is also local to me.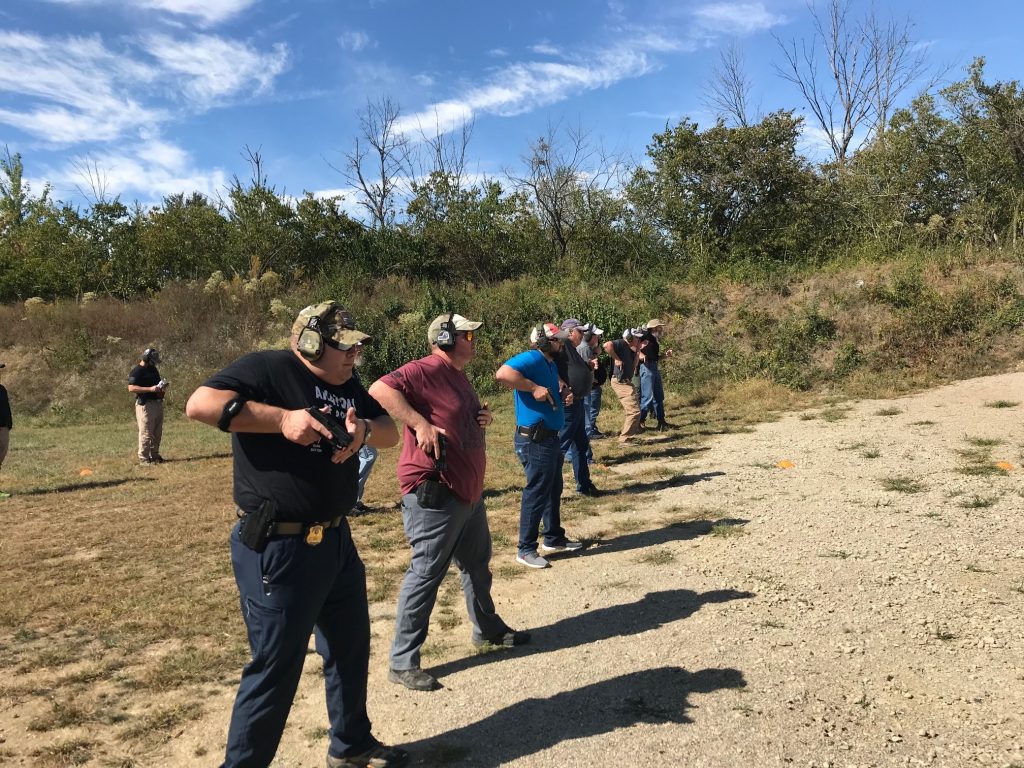 My training schedule was 8 classes in 2019, a lot being red dot and performance based training.  The Advanced Covert Carry class was a big departure from the rest of my 2019 classes.    In this specific class, we concentrated on accuracy more than speed and broke down the draw stroke for a more consistent grip.   Although I carry a gun every day, I have neglected my draw from concealment and spent more time from open rigs.   Drawing from a jacket, winter coat or hooded sweatshirt wasn't something I had even considered in past training.  Looking back, I am now embarrassed at the lack of thought and training that concealed carry in Ohio means to your draw.    We practiced various methods of defeating jackets and clothing, and every draw during the weekend was from concealment.  By the 2nd day, drawing from concealment was no longer a thought, only an instinct from repetition.     Any skill learned, must be practiced, and the drills I picked up from Dave will go into my practice routine.  I recommend getting over to Handgun Combatives and getting a class scheduled with Dave soon!
INTERESTED IN FINDING A COURSE NEAR YOU OR CONTACTING  HANDGUN COMBATIVES? Click below for more information:
Bryan Flannagan
CEO
AIMSurplusLlc.