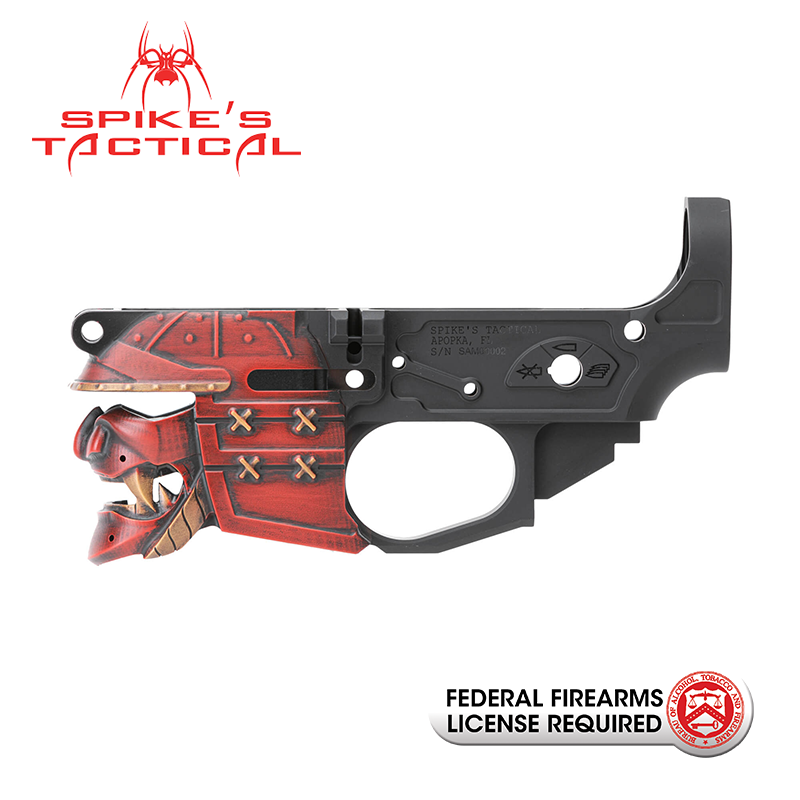 There are a lot of big debates in the gun world. Lots of "operators" who don't use products that look good, and "FUDDS" that only use the products operators don't. One thing that I have learned being a shooter and being in the industry is that for the most part, a lower. Is a lower. Its glorified duct tape. It just holds the important parts together. Its a low stress part and for the most part minus any truly functionally different parts, its purely aesthetic.
Some people think your guns are tools and they shouldn't look good. Some people think its cool to have a safe full of queens that do nothing but look good and almost never get shot. I don't find myself falling into this category too much, but when I saw this lower. I just instantly wanted it.
This is a Spikes Tactical and Rare Breed colaboration. It is a .223/5.56 Multi caliber Billet lower. With one of the coolest designs they have ever done. We have seen the Punisher skull, the Warthog, the Crusader and the Spartan lowers. This is the new Samurai Lower with some badass cerakote work done to it.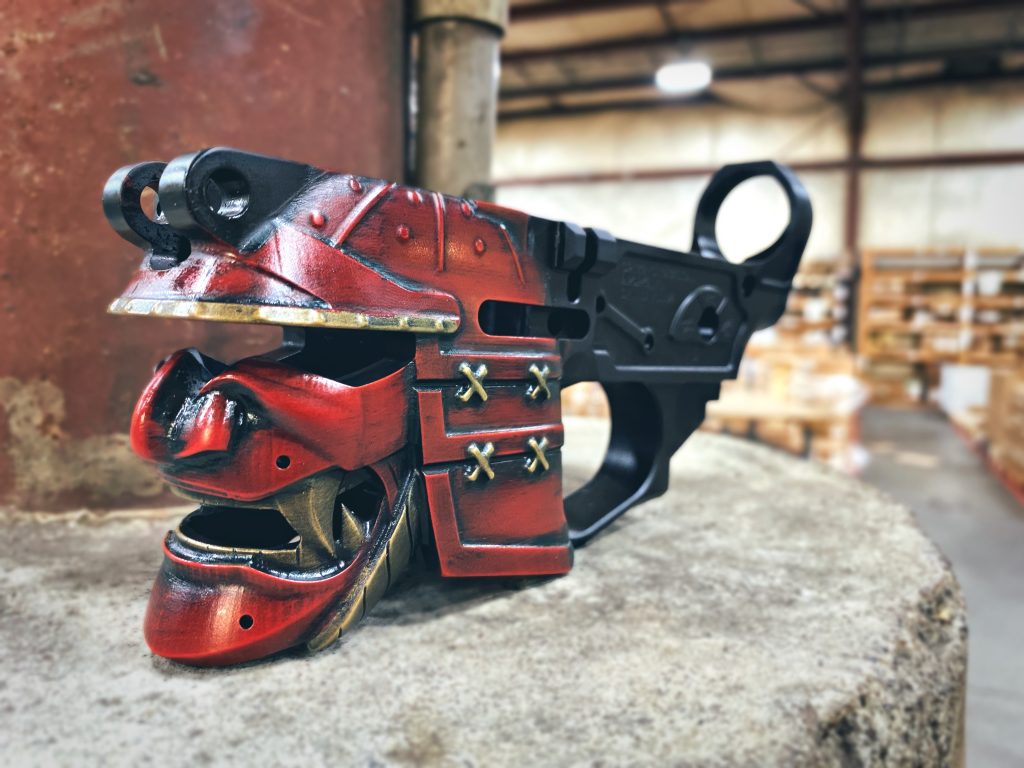 These lowers are billet with a tension set screw. A sick looking Samurai/Demon helmet on the front and an oversized trigger guard. They are super lightweight and the quality of them is insane in the hand. Would be a cool show piece or even just the start to a really cool build.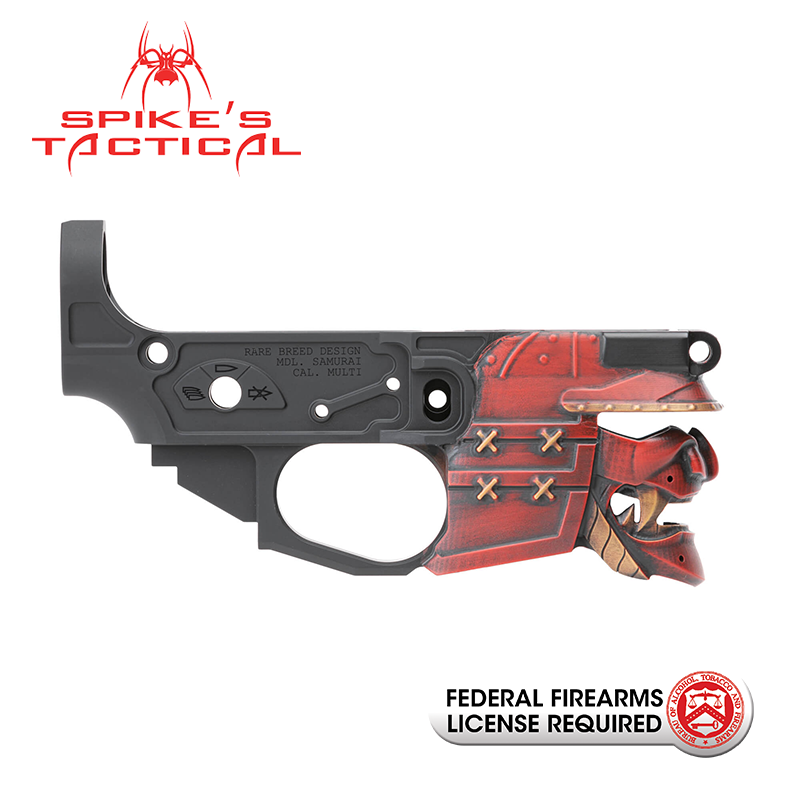 We only got a few of the Cerakoted stripped lowers in and we expect them to go fast. Check them out on the website and make sure to snag one while they are being produced!