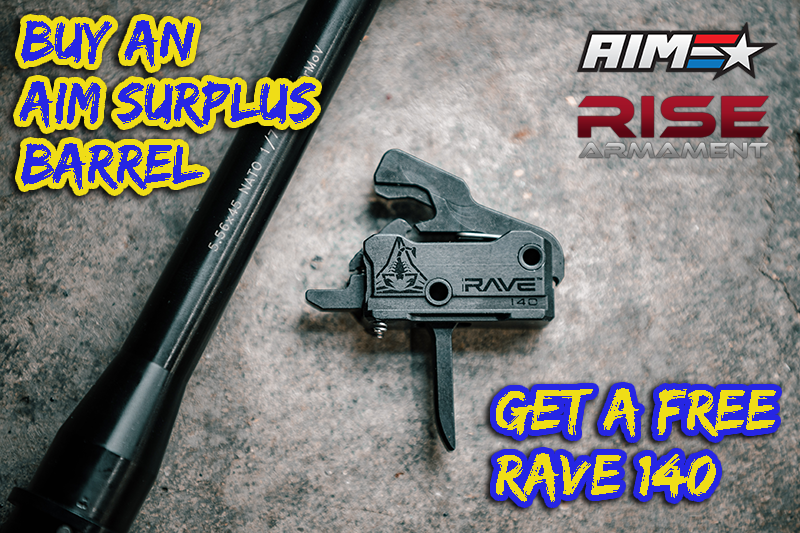 Now is the time to jump back into building ARs if you have been out of the building game for a while.
We have been offering some great deals on parts to get the community back into the swing of things and building again. This time we are offering a SMOKIN deal.
If you purchase one of our 11.5in or 16in AimSurplus barrels, we will give you a free Rave 140 drop-in trigger to go with it. You're basically spending $200 and getting $330 worth of product. Super sweet deal for somebody looking to upgrade an existing gun or start fresh from the ground up. You get a nice crisp 3.5lb trigger pull and a set of free anti-rotation pins.
The barrels we are offering on this deal are our 2 best selling barrels. They are the 11.5in carbine length gas system with an included gas block. Then the matching 16in barrel with the same setup. These are 2 barrels that we sell a ton of and get great reviews.
So head to the website and check them out while the deal is going on! We don't offer deals like this very often but the stars have aligned and allowed us to do so! Good luck with your next build!