HRT Tactical Gear is a leading provider of tactical gear and equipment for law enforcement, military, and shooters who train hard. The company was founded in 2013 by former US Army Special Operations personnel with a commitment to providing high-quality, innovative, and functional tactical gear.
HRT Tactical Gear offers a wide range of products, including plate carriers, pouches, accessories, gloves, helmets, belts, and bags. Each product is designed with the same level of attention to detail and quality, ensuring that customers receive the best possible gear for their needs.
HRT Tactical Maximus Placard: The Ultimate Tactical Accessory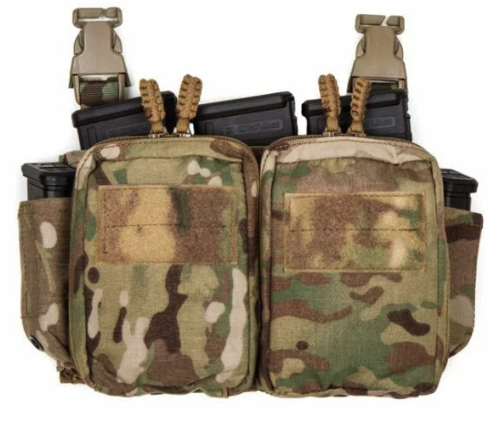 If you're looking for a high-quality, versatile, and customizable tactical accessory, the HRT Tactical Maximus Placard is a great option. This placard is designed to fit onto any plate carrier or chest rig that has a hook-and-loop attachment system, making it an easy addition to your existing gear.
The Maximus Placard is made from high-quality materials, including 500D Cordura nylon and Duraflex hardware, ensuring that it is both durable and lightweight. It is available in a variety of colors, including black, coyote, and Multicam, so you can choose the one that best matches your existing gear.
One of the key features of the Maximus Placard is its versatility. It comes with a variety of pouches that can be attached to the front of the placard, allowing you to customize it to meet your specific needs. The pouches include a triple mag pouch, a pistol mag pouch, a general-purpose pouch, and a tourniquet holder, giving you plenty of options for storing and accessing your gear.
The Maximus Placard is also designed to be easy to use. It has a quick-release system that allows you to quickly and easily remove it from your plate carrier or chest rig, making it easy to switch out your gear or to quickly transition to a different mission. The placard also has a loop panel on the front where you can attach patches or other identifiers, making it easy to identify yourself or your team.
The HRT Tactical Maximus Placard is an excellent addition to any tactical kit. Its versatility, durability, and ease of use make it a great choice for law enforcement, the military, or a regular guy who wants to be set up. With its customizable pouches, quick-release system, and loop panel for patches, it is the ultimate tactical accessory. So if you're looking to upgrade your gear, consider the HRT Tactical Maximus Placard.
Overall, HRT Tactical Gear offers a wide range of products designed to meet the needs of law enforcement, military, and outdoor enthusiasts. With a commitment to innovation, quality, and customer service, HRT Tactical Gear is a trusted provider of tactical gear and equipment. Regenerate response