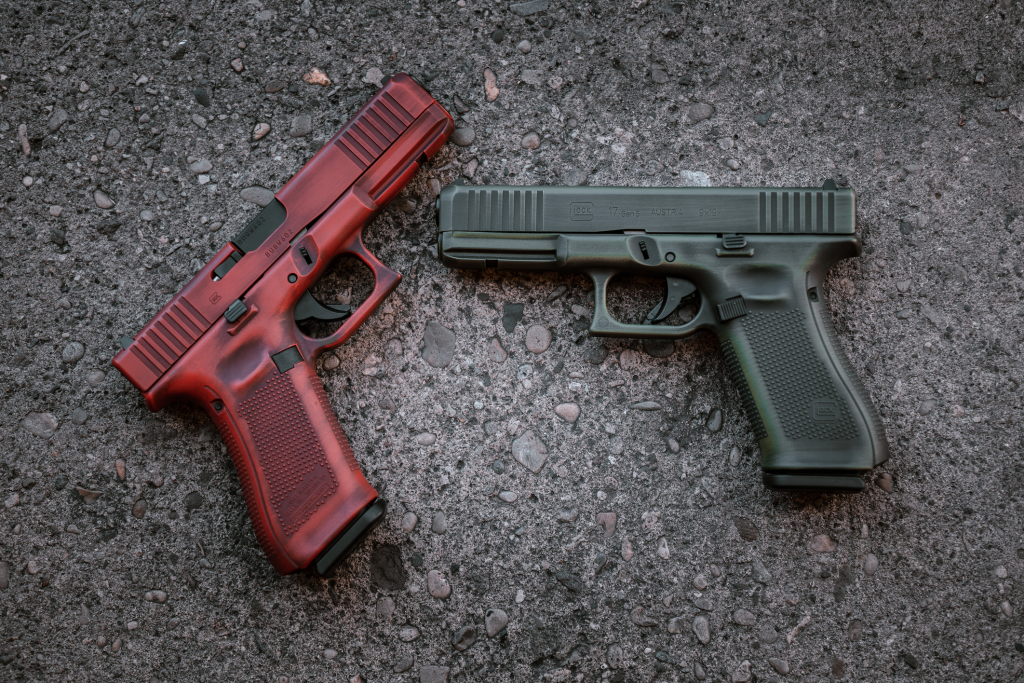 I don't always imagine Santa riding around in his Sleigh strapped as could be. However when I saw these Glock 17s come in today, that is all I could think about.
These are "Distressed" Glock 17 Gen 5s. One in red and another in Bazooka Green. If Santa was going to carry a handgun, I absolutely could see it being this. I think that maybe he would run a RMR as well, just because of his old eyes. Plus, you know he uses them. So they wouldn't be in perfect condition. His would naturally be distressed or battleworn.
Glocks have done something incredible in the firearms industry. They have cornered so many niches in the market. From first time gun buyers, police forces, competition world and now even the North Pole. Glocks are great for customizing and jazzing up, or even just running bone stock and keeping them factory. They do so many things well and its hard to argue with them.
We will have a couple of Glocks for sale on our Black Friday sale this week. So stop into the showroom and grab a Black Friday Flyer. We broke it down and went old school and printed out some sales flyers for old times sake. Stop by this week and pick one up and be ready to get in line on Friday. We will be open and ready to go. Get a chance to score some once a year deals that we can't offer anywhere else.