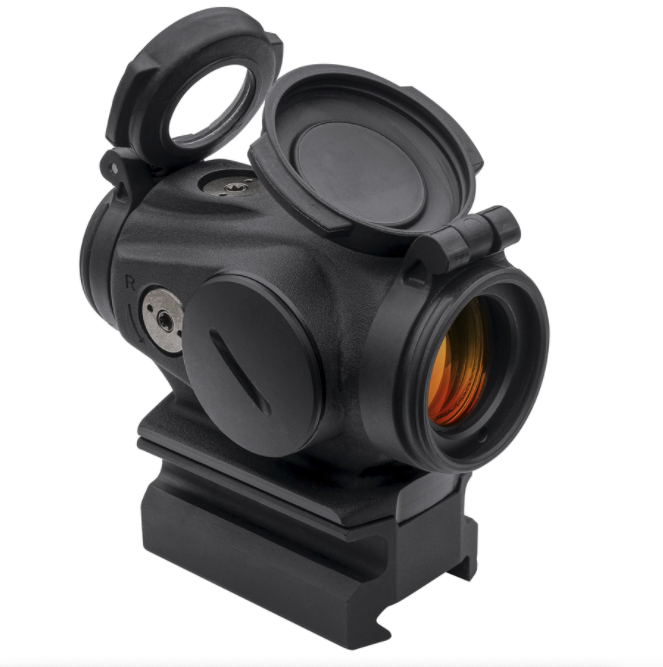 The very much anticipated Duty RDS from Aimpoint has arrived. This will end up being the go-to optic for a lot of guys, you get a lot of the things the T-2 does well at a much more affordable price. It's a tad bigger than the T-2 but smaller than the Pro model, which makes it a solid choice for those wanting to add a magnifier to their setup as well.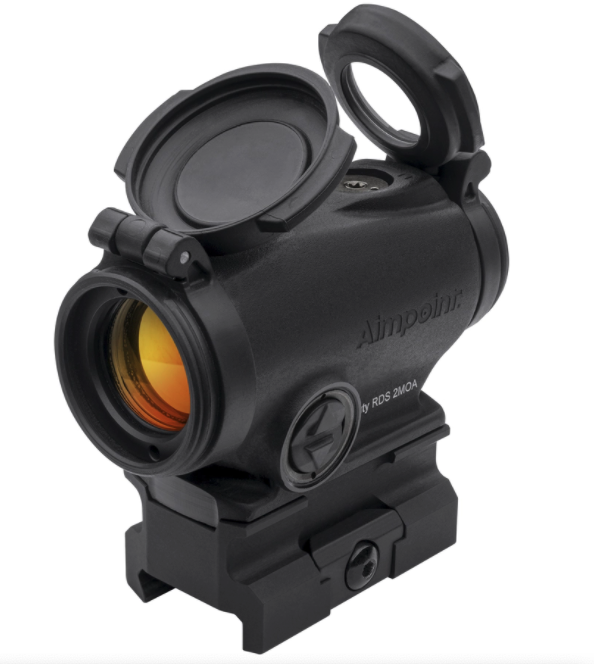 You get a bright, crisp 2 MOA dot that's perfect for medium-range target engagements. All of the new windage and elevation adjustments are flush mounted and waterproof, removing the need for caps. The turrets provide audible "clicks" when zeroing the optic. The dot brightness intensity switch is a digital keypad and the buttons can that can easily be pressed while wearing gloves. The pressure forged aluminum alloy housing provides durability against extreme abuse and drastic temperature changes. The sight is vibration and shock resistant and submersible up to 80 feet. It is powered by a single CR2032 battery and ACET technology provides over 3 years of constant-on use at daylight position 7 and even longer on the night vision settings. The Duty RDS comes with a one-piece torsion nut mount and the optic features flip-up lens covers – the front is solid and the rear transparent.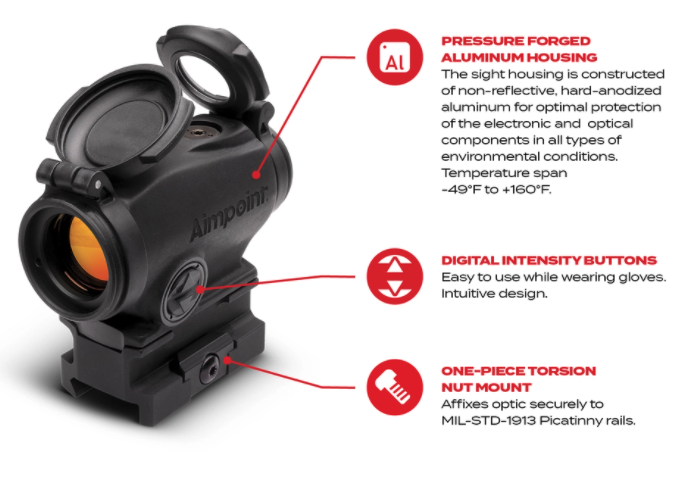 Pretty cool optic from Aimpoint meant to take a beating and keep going, I may try to convince the boss to let me test one just to see how much of a beating it can take!
-Cano