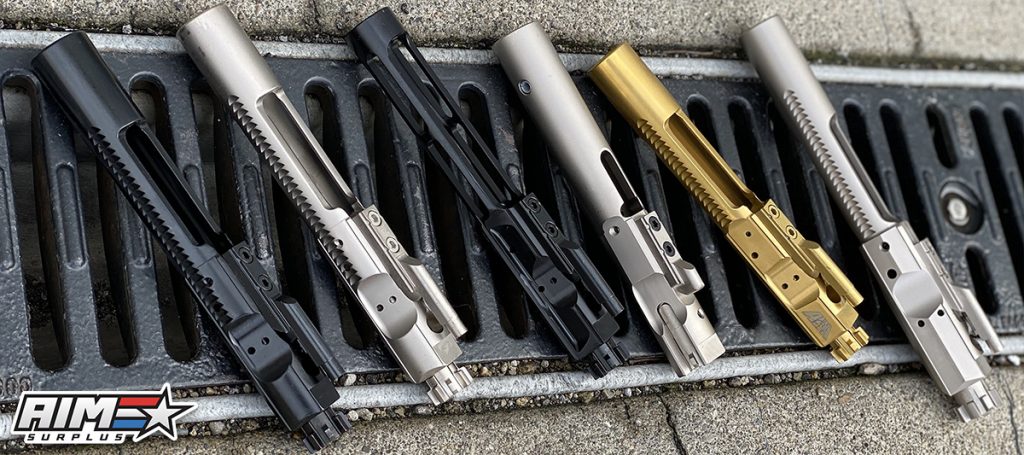 One of the most popular things we sell every year is our AimSurplus branded Bolt Carrier Groups. We sell several thousands of them a year and they are an amazing quality for the price. With the pandemic going on and the slowing of manufacturing that came from it, our BCGs have sold out faster than normal and haven't been able to restock as fast.
The sources for the materials, the tooling machines, the people to run the machines. It's all been affected by the pandemic and we are hoping to finally get back on track. We were trying to keep up with demand so we just had our manufacturer making the 4 or 5 most popular ones so we could get higher quantities of them to try and keep up with the growing demand.
Unfortunately that meant some of our other BCGs weren't being made as much. Like the TiN coated ones and the Carbo Nitride and the lightweight versions of everything. They took either too much time for the finish to be applied or too much time on the machine. We could get more of the others pumped out by skipping those.
GOOD NEWS THOUGH! We are starting to get to the point where we can keep up with the still slightly higher demand and you're going to start seeing our other bolt carries slowly showing up back in stock. If you aren't signed up for the notifications under each SKU that you want, now is a good time to do so. That way you're ready to grab them before they dissapear!