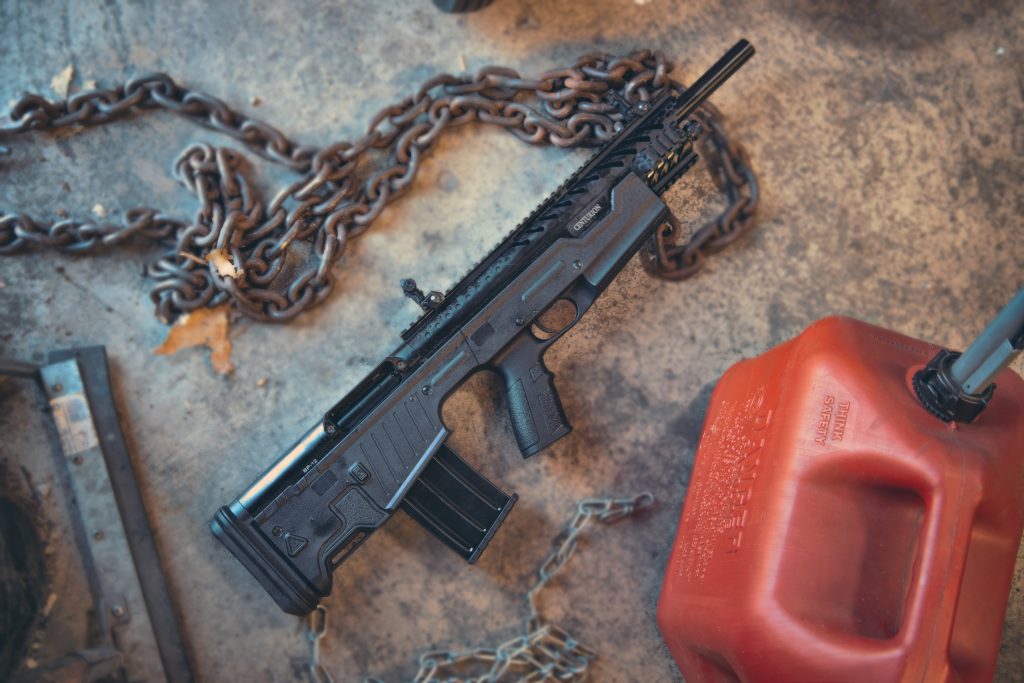 This week we got in a big pallet of some cool little bullpup 12gauge shotguns in this week. These things are build like a tank! They come in at a little over 6lbs and almost 7lbs once you get a loaded magazine in it. They come with some polymer iron sights that seem to be pretty tough. Only time will tell on those. 20in Barrel and a set of chokes included in a nice little carbon fiber case in the box.
These seem like they would be a great bang for you buck shotgun if you are looking for something a little more tactical or space age if you will. These guns are manufactured by Centurion Arms in Turkey and imported by Century Arms. They come in a high quality cardboard box and appear to be a pretty good quality overall. Bolt is on the left hand side to accommodate right handed shooters. It also has pic rails up towards the front Handguard. This would be the perfect place to mount a flashlight or a fore grip if you wanted one.
---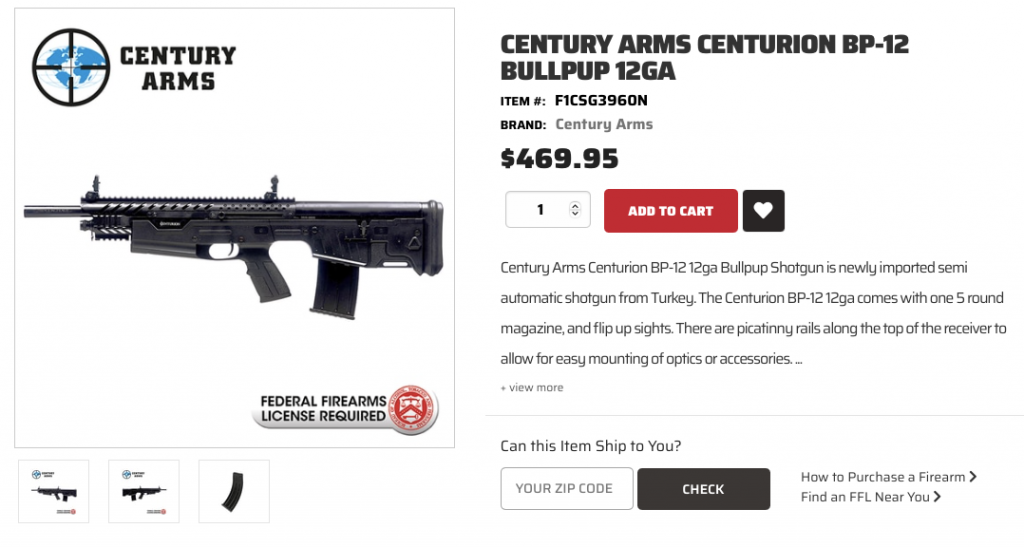 With a 3in chamber you get the ability to run a large number of different kinds of shells. Another cool feature is that it takes other 12gauge magazines from other manufacturers. The Panzer Arms 10 and 5 round magazines will work as well in this shotgun. Knowing that makes tracking down compatible magazines a lot easier. Don't forget that guns like these dry up fast and aren't often imported in large quantities. Don't miss out on your chance to get one while we have them in the building!