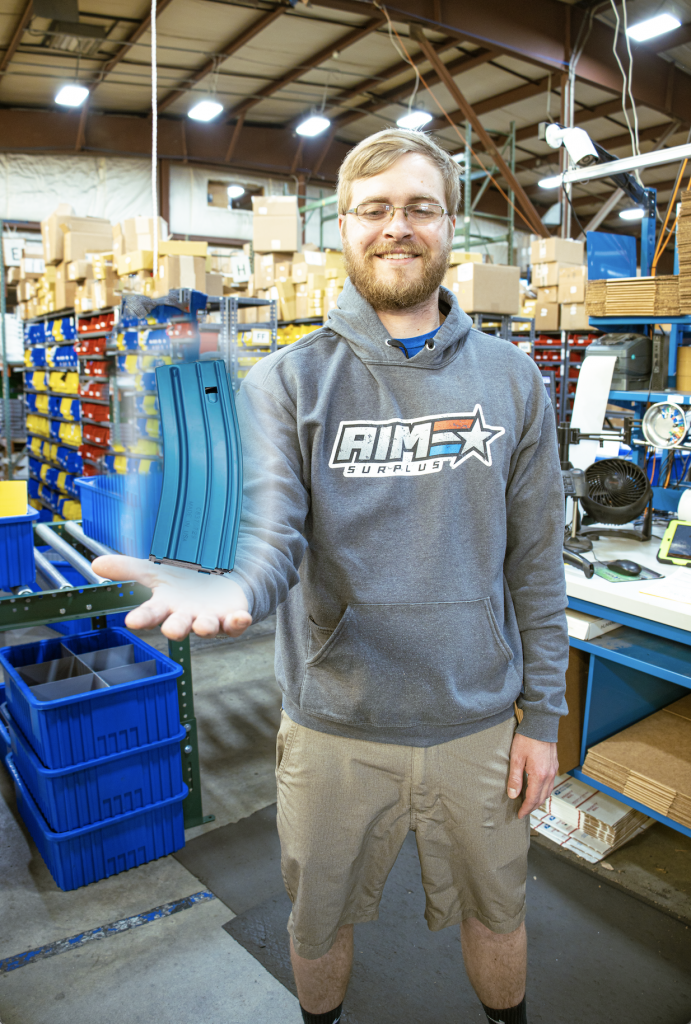 It's kind of like the Blue Man Group, except there's a smaller amount of blue body paint in this group. Not 0 body paint, just less. You can decide whether or not that's a pro or a con.
One thing that is awesome about our group is that we are all owners of these super dope Blue Duramags! They are just like the regular black aluminum ones, but in a cool blue color. Most people in the AR world don't admit it, but we love to collect magazines. I doubt you will find any avid AR owner who doesn't own at least a couple of each different kind out there.
Blue mags give you plenty of advantages. For starters, its gives you +10 on accuracy. So that should be enough right there. 2nd, most people probably won't take your mags at the range. 3rd, if they do. They will be easy to identify with the shiny blue magazine hanging out of their gun/gear bag. Silly looters. Plus, if you're the guy who likes to shoot multiple calibers, you can color code your rounds to your mags. Don't wanna accidentally load .300BLK into your .223? Then only put .300BLK into blue mags and you'll never have to worry about what's in that mag. You'll know better!
Look, I'm just gonna say it. If you don't have any blue Duramags, then you're not cool. Its that simple. Don't let me judge you, don't force others to judge you. Your friends and family would appreciate you better If you just had some. So head on over to the site, look at all the positive reviews and pick some up yourself!