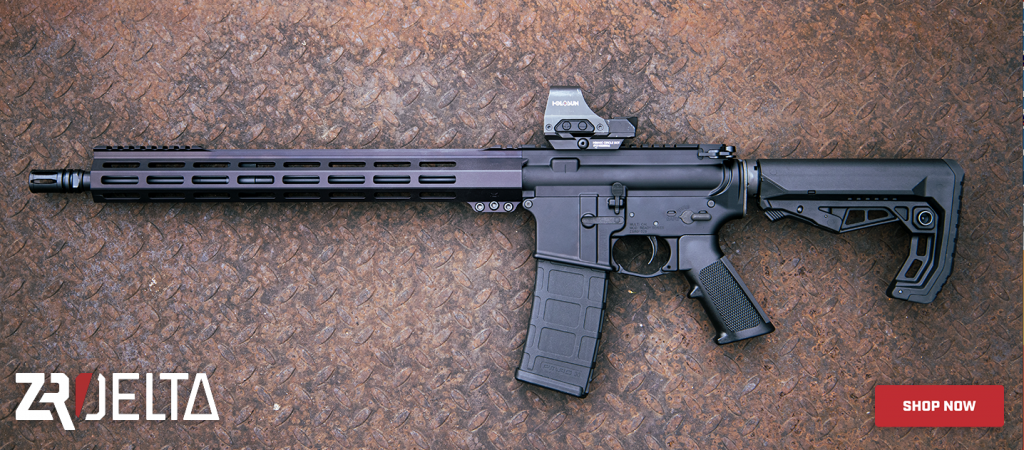 ZRO Delta is a brand that everybody either knows or has never heard of. Its kind of funny that companies like this even exist in the gun world. Usually once you make a name for yourself it kinda sticks. I think people just don't know how well of a name they have because they have so many good names. For instance, ZRO Delta is also under the same umbrella as Unbranded AR Parts and U.S. Optics.
If you know about the quality behind those companies then you can know what to expect with this rifle. It comes with a super lightweight and low profile Handguard. 1:8 Twist .223Wylde barrel with a mid length gas system. Forged upper and lower receiver with a minimalist logo. So there's no giant roll mark on the side that awful to look at. Its tastefully done and hidden out of the way. Even giving yourself room to put your own on there if you really wanted to. A super comfortable stock and an A2 grip that you'll probably toss in the parts bin to put your preferred grip on anyway. They have done a great job of saving you money in places that they can and still giving you a great quality rifle.
Find these on our website and take a look at them. Full of all kinds of features and specs that you would expect out of a quality rifle like this. Would make the perfect base rifle for any home defense, hunting or sport shooting setup that you could imagine.