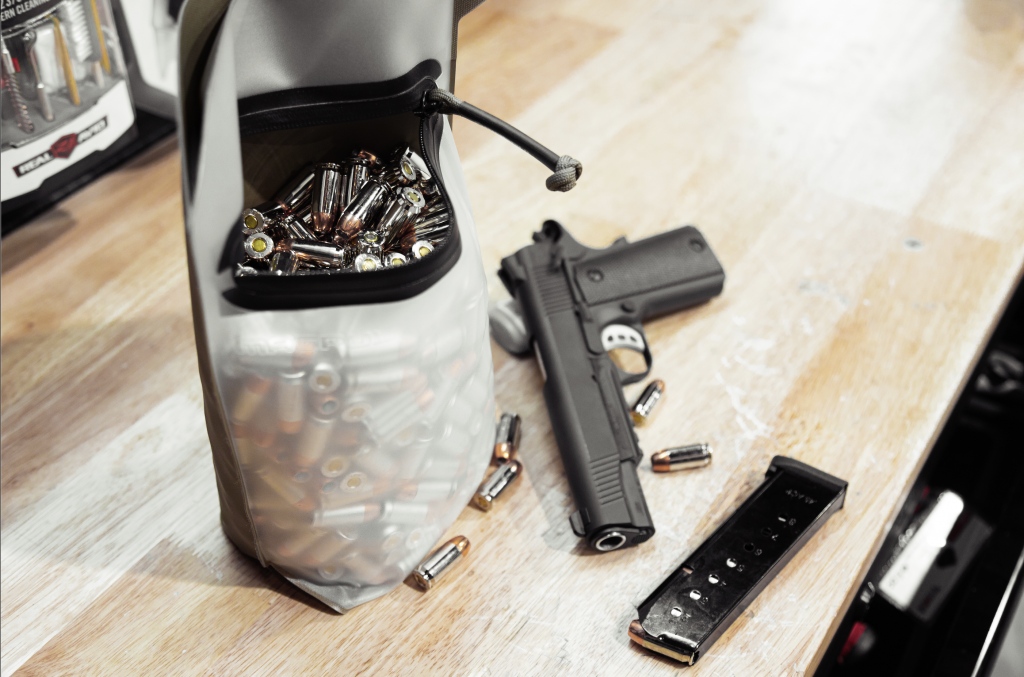 Do you know what a really underrated product in the gun world is? Let me tell you about the Magpul Daka Pouches. These things are like adult zip-loc bags. They are rugged, stronger, re-usable and kind of cool to look at.
The Daka pouches come in a bunch of different size and colors. They have large flat ones for documents that have a clear side to them that makes them somewhat waterproof and still allows you to read the document inside without having to open up the pouch. They have ones designed for the exact size of some suppressors. Some that are pouches that are great for holding gear or even ammo. In the picture above we have about 500rds of .45ACP tossed into it and the pouch shows no sign of tearing or stretching.
They are all made out of a thin polymer and hold their shape super well. They have large pull tabs on the zippers which makes opening and closing them super easy.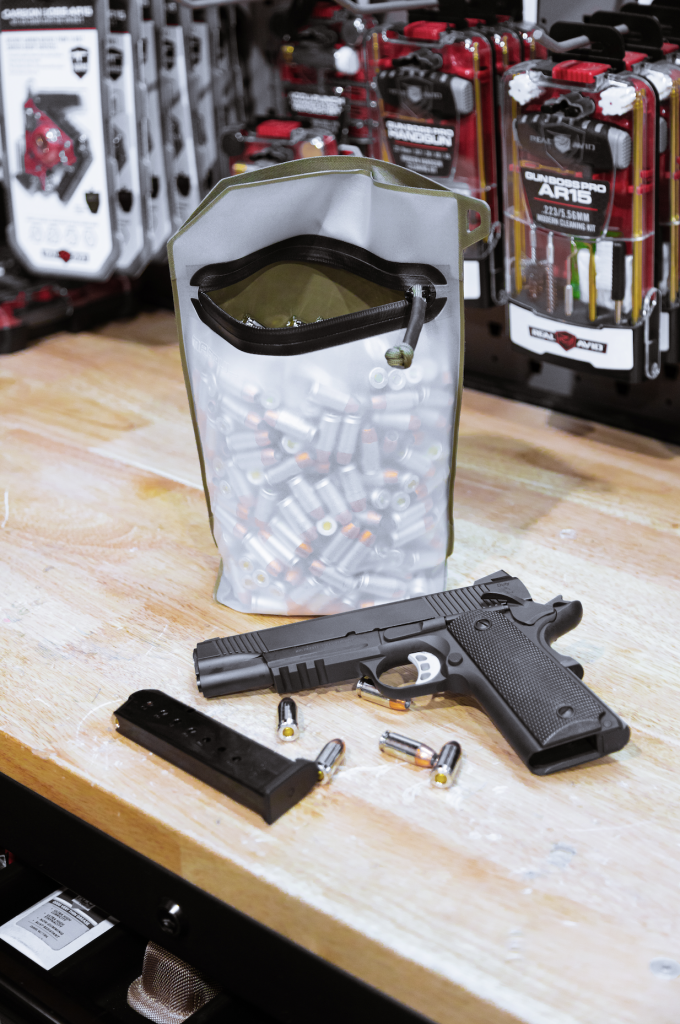 We even like to store guns in them. When you find yourself taking multiple guns to the range, tossing them in individual cases is definitely too much to carry. Even 1 range bag with a couple of soft padded cases in it can be bulky. So it's cool to be able to toss them in a Daka pouch which is super slim and strong. Then toss them all into your range bag and not have to worry about them bouncing around and getting scratched or dinged by other gear in the bag.
They really do have a ton of uses. Plus they make great gifts. They even have a line of Daka wallets which I have personally been using for the past several years. They hold up well to moisture and the elements. I don't have to worry about an expensive leather wallet losing its shape or getting destroyed over time. The polymer holds up well. Stop by the website and check out our Daka section. I can guarantee you there is at least one size/shape in there that you could find a use for.