Our Vendor days have all been leading up to this moment….AIM DAY!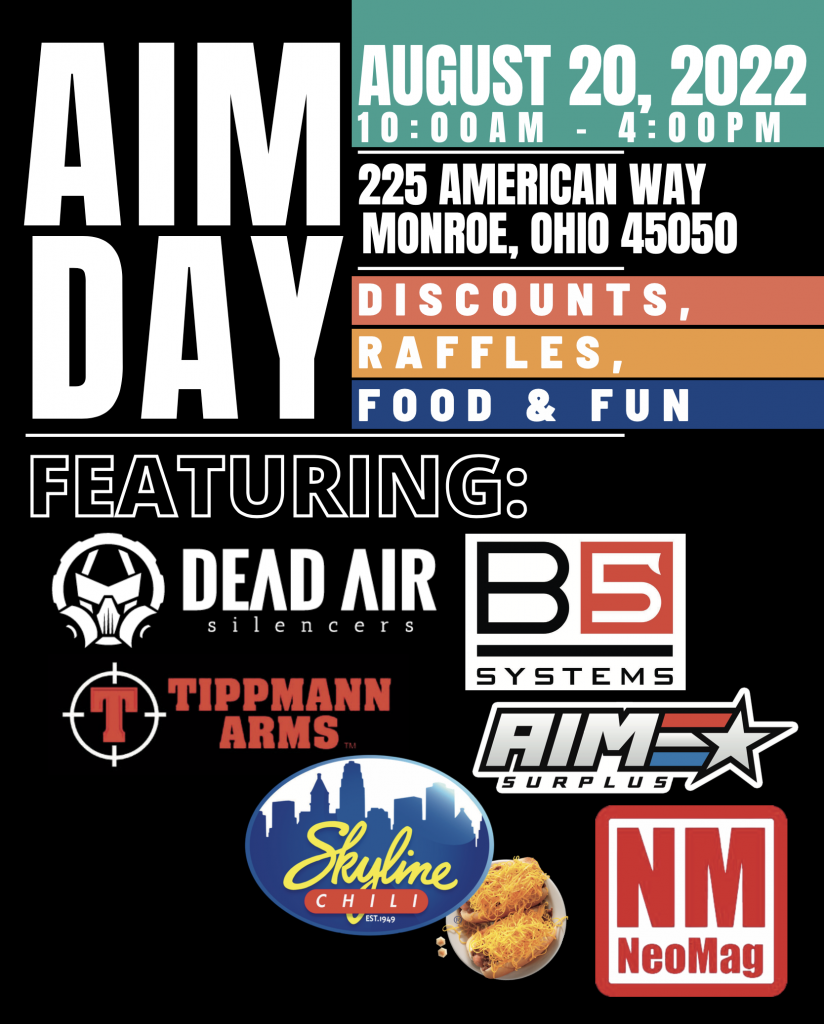 FOOD! not just any regular food, the almighty Skyline Chili will be there slanging Coneys for the masses.
DISCOUNTS! 100 percent off tickets to get in! In all seriousness, the discounts will be deep! You need to swing by to check them out!
RAFFLES! All these awesome vendors will be doing raffles to give away some sweet goodies!
FUN! I wish we could do a dunk tank and dunk Josh Vance but the line would be too long. It will still be a ton of fun with all these great vendors.
This one is going to be the biggest event yet, so if you miss this one….people will talk about it!
See you guys there!
-Cano