This is a really cool offering from Foxtrot Mike.
They have released a lower for the PCC crowd. The Hybrid is a new 9mm PCC option. The feature that jumps out instantly and sets this pistol caliber carbine apart from the others is the polymer lower receiver. Particularly, the pistol grip which allows housing a spare Glock magazine.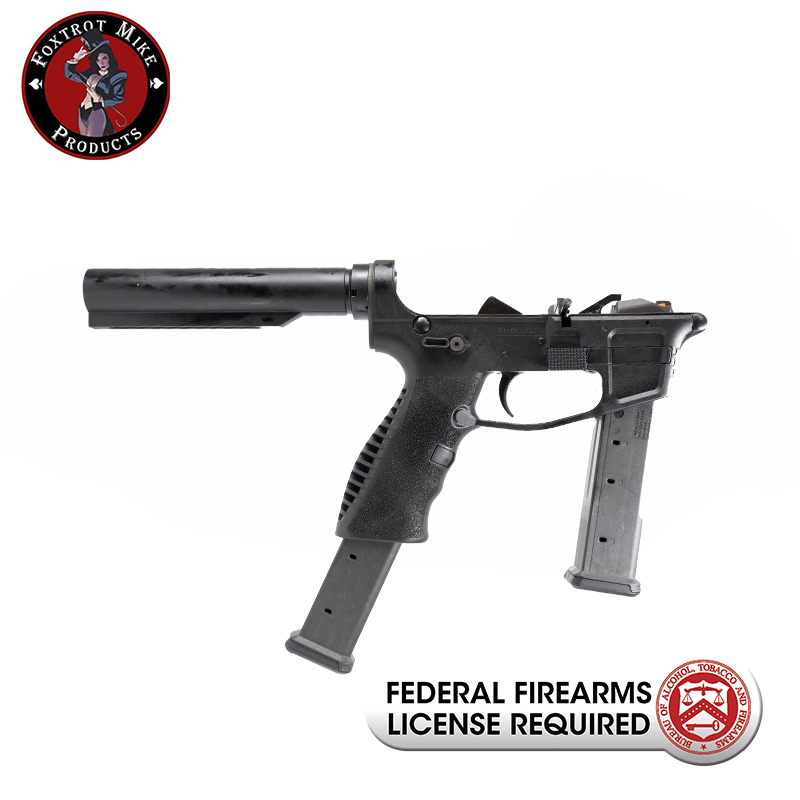 The magazine inside the pistol grip is released with a pistol-style thumb button release. Now it feels different at first but getting fast reloads with this setup is very easy to do after a few dry fire runs.
The polymer lower receiver of Hybrid has an aluminum insert in the buffer tube attachment area to keep things strong. This lower comes with ambidextrous safety, magazine release, and bolt catch. 
A super cool option for you PCC guys out there.
-Cano