Fresh off the truck we have a bunch of JMAC Customs products!
Super cool anodized aluminum stocks in a couple different triangle styles as well as a couple skeleton style stocks as well.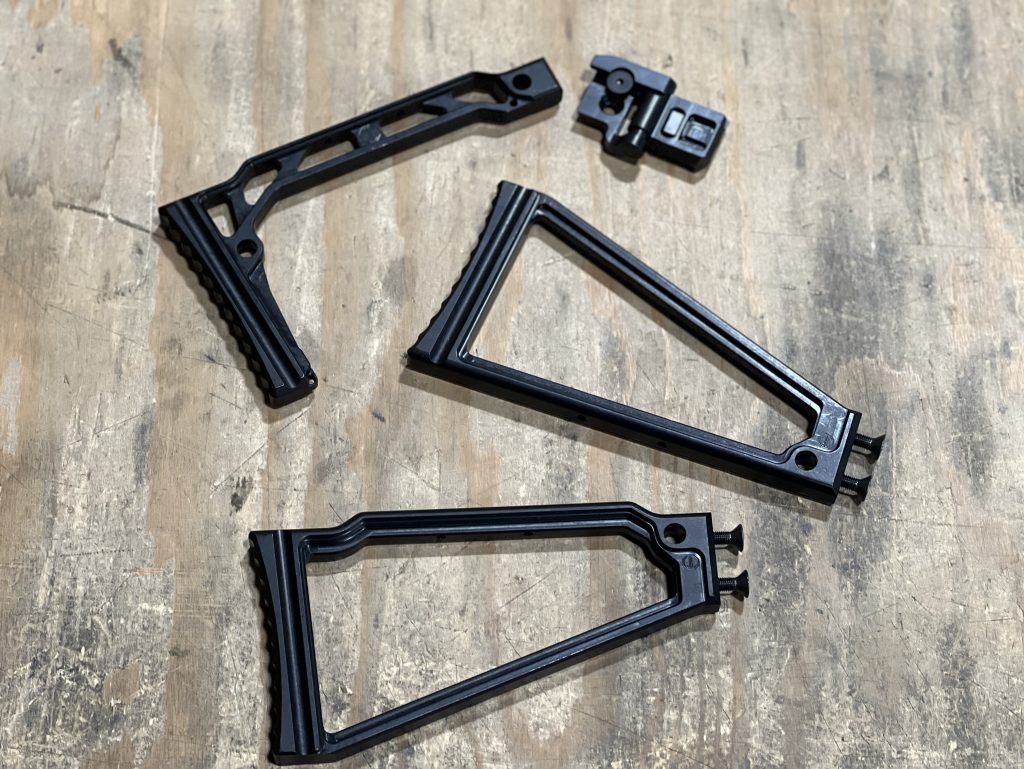 We also got in some new muzzle devices including the LAF Brake so you can really let your komrades know whats up! This thing is going to be Loud and Flashy…see what I did there? In addition to the brake we got in some Key-Mo and Wolfman muzzle devices for your Dead Air Silencer setups! I am a big fan of the handstop included in this picture as well, really slim and perfect for a backpack setup.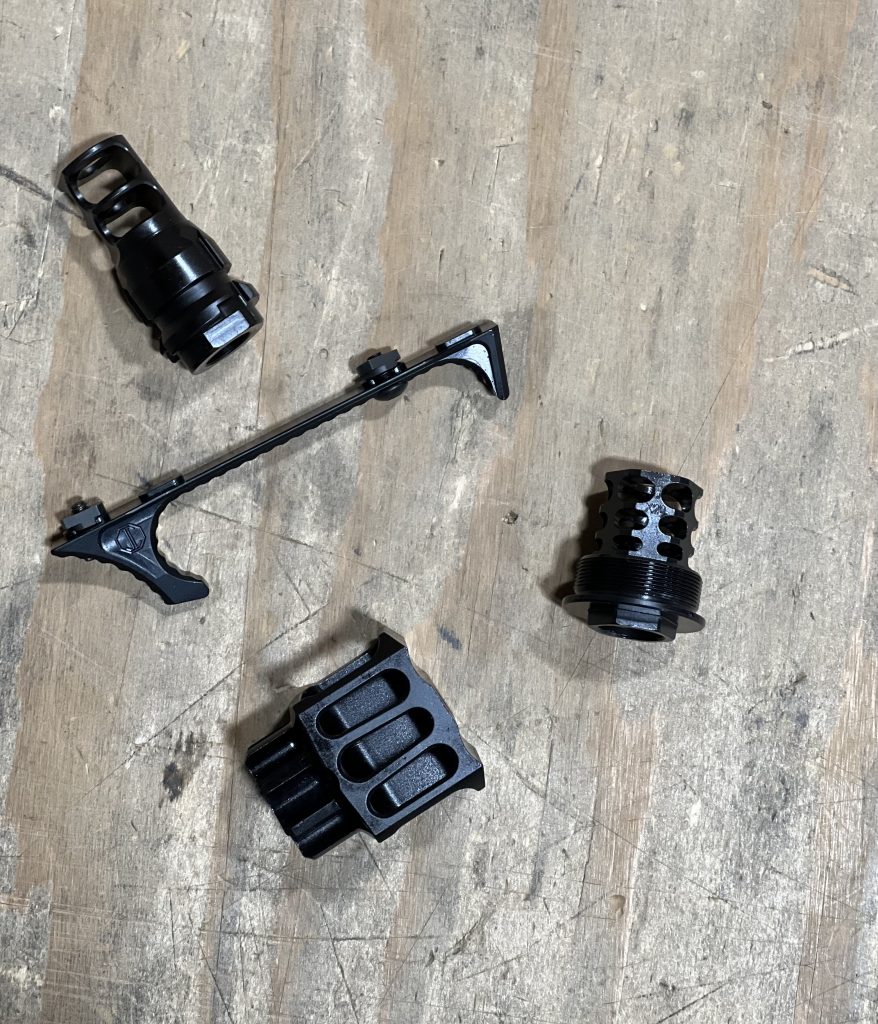 We have more from JMAC on the website including more muzzle devices, another stock and a handstop. Hurry up and check them out before they are gone!
P.S. Look how good this skeleton stock looks on an MP5!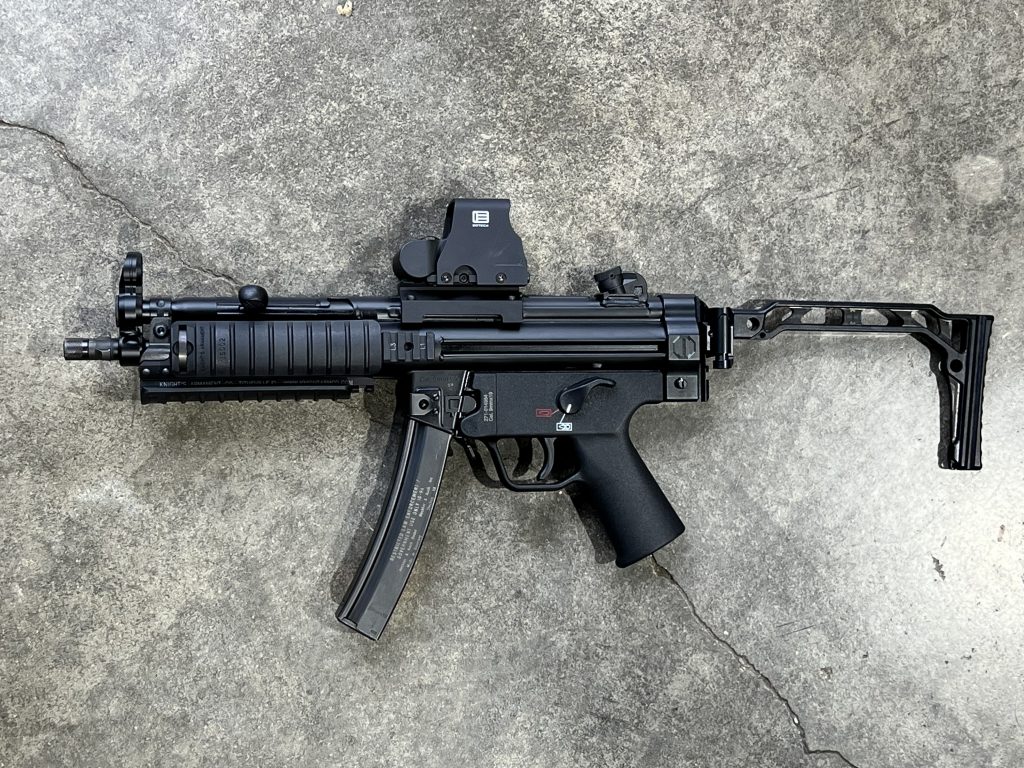 -Cano