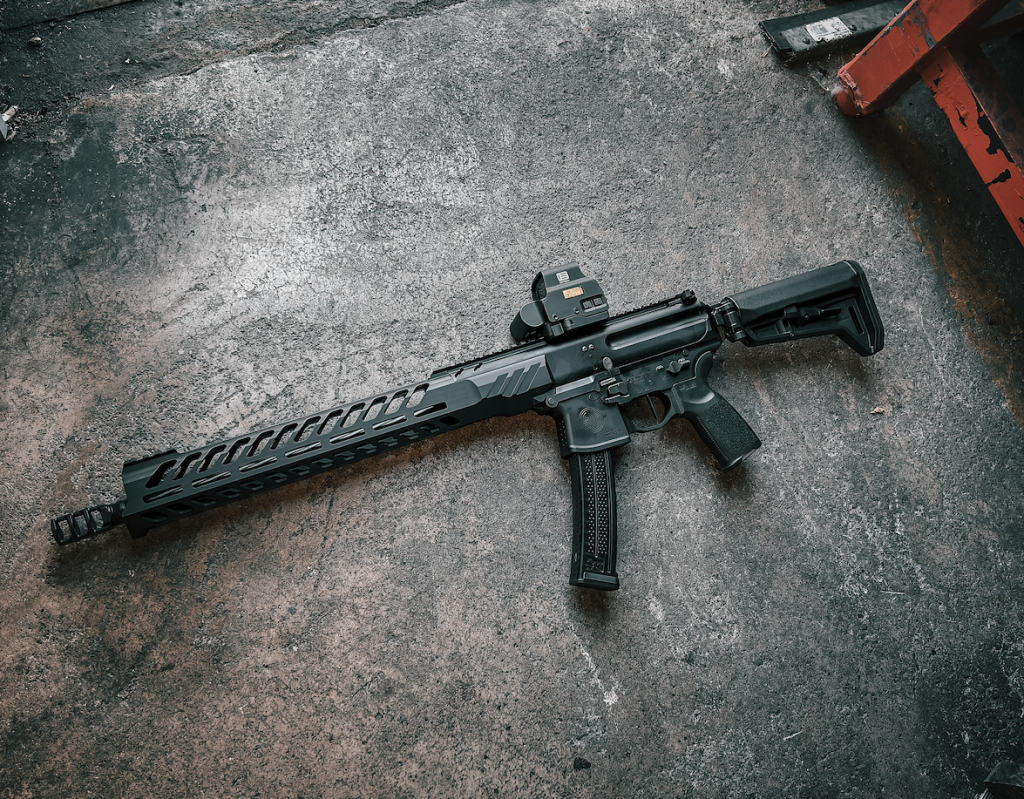 Those of you that know me are well aware of my love or affinity for the MPX platform. It is one of the few PCC platforms that checks all the boxes for me.
The MPX is a 9mm PCC platform that has been around for several years now. Most people are familiar with it because of it's very noticeable style. It looks like a MP5 and an AR15 had a baby. It has the ergonomics of an AR15. The same pistol grips, M-LOK Rails, mag release, bolt drop, charging handle and ect. Then it has the caliber, curved magazines and sleek sexy style of an MP5. The ability to fire with the stock or brace folded and the soft recoil. Still notably not a roller delay though.
The MPX currently is available in 3 configurations. The PCC Rifle designed to be the end all do all competition gun. It comes out of the box ready to rock and roll. Just toss on an optic and go. The 4in Barreled Pistol. Which has a folding 1913 Sig brace and the ability to fit itself into most bags. Finally the Coyote Tan pistol that has a monolithic upper. It loses the ability to change rails and also has a slightly shorter barrel. It comes in a new color with a matching brace and is truly designed to fit in the smallest of places.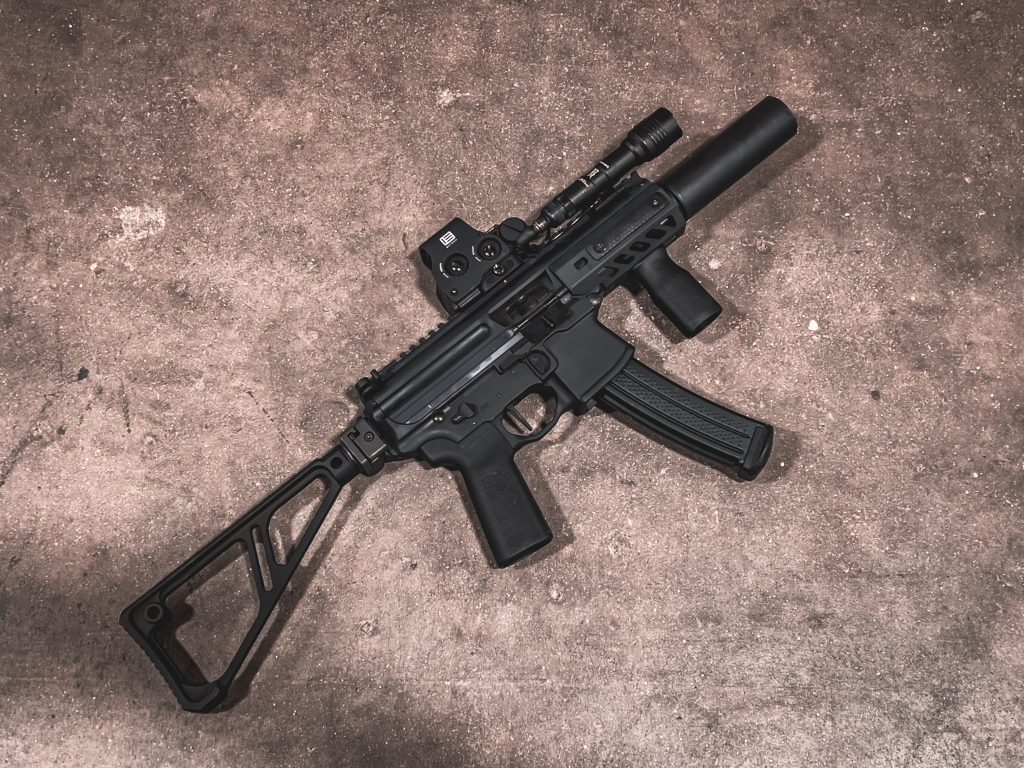 The thing I love about mine is the fact that most of my AR mechanics and muscle memory transfers over. I don't have to remember to charge from the front or hit a weird paddle release to drop the mag. It's all the same even with the addition of some ambi controls. The gun runs great with a suppressor. It fits into every bag that I own. The recoil is non existent. The trigger is the same 3.5lb as my rifle. I can use the same pistol grip and M-LOK parts I'm already running on my AR15. It literally is just a compact 9mm AR that looks better and still gets the job done.
We have 2 of the 3 models on the website at the time of the posting. You should watch some reviews or even better go shoot one! These things are well worth the (hefty) price tag because they preform so well compared to the other competition out there in the PCC world. Check out he site and consider adding one of these to your collection while we have them!