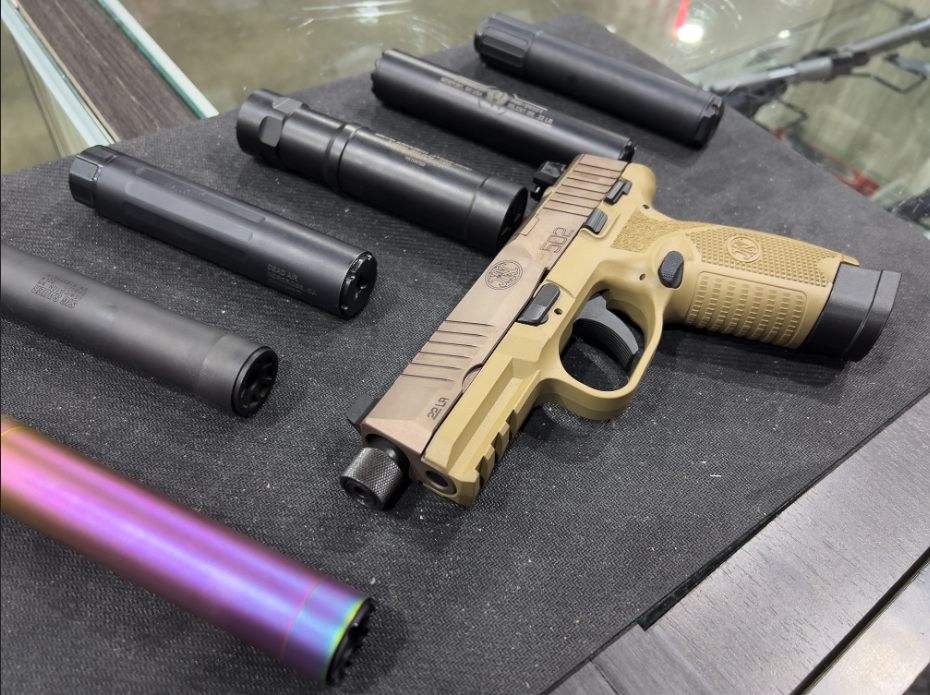 Today we got in a cool little FN gun that we have been waiting for. The 502! I personally love guns like this that are basically miniature versions of full size guns, but in .22LR. The 502 is almost an exact copy of the 509, but slightly smaller and in .22LR.
The cool thing about this firearm is that it comes out of the box optic ready and includes a threaded barrel. Most people who are buying .22LR handguns are used to not having optics on them because the slide is so lite or polymer or any number of things. It's just not something that manufacturers have been doing. Until FN released the 502 we have here. It comes with multiple optic plates in the box so you can run a varying number of optics. It also includes a 1/2×28 threaded barrel so most out of the box suppressors will fit on it. Thats super nice because usually for this price point you are getting a standard firearm. Then having to have the slide cut and buy a threaded barrel separately.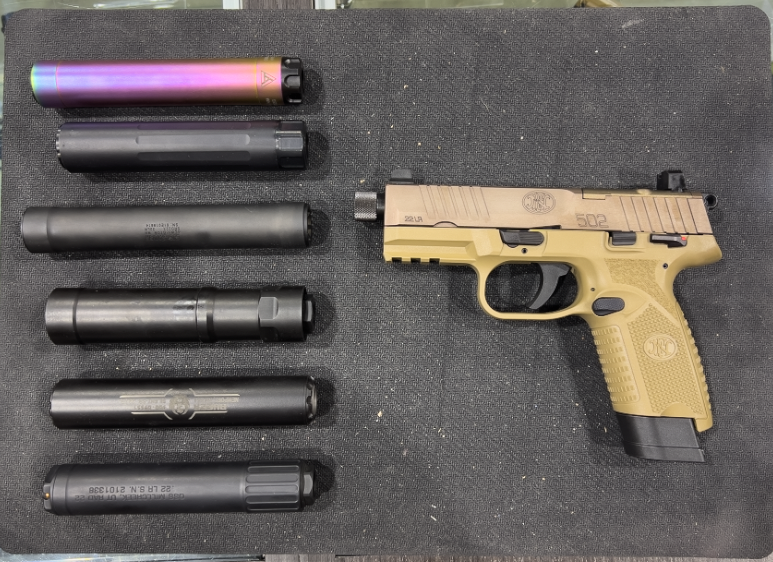 This gun out of the box is ready to go. You can rock the normal suppressor height iron sights that it comes with, toss on your favorite can and plink all day. The added benefit of the suppressor height sights really helps when you have a can on the gun like you should. It gives you the ability to actually use your sights unlike a lot of other rimfire handguns on the market. They gave you these options because they expect you to put on an optic or a suppressor when you use this gun. Other companies think of those things as an after thought.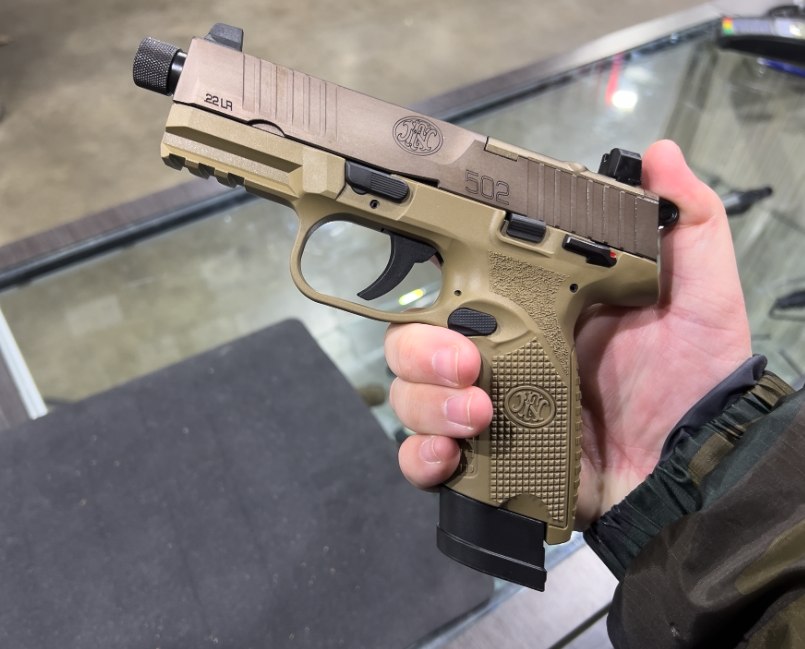 We did not get a ton of these in and they are relatively new items. They have been drumming up some desire since they come feature ready right out of the box. If you or somebody you know has been looking for one, then send them over to our website and hopefully we still have them!