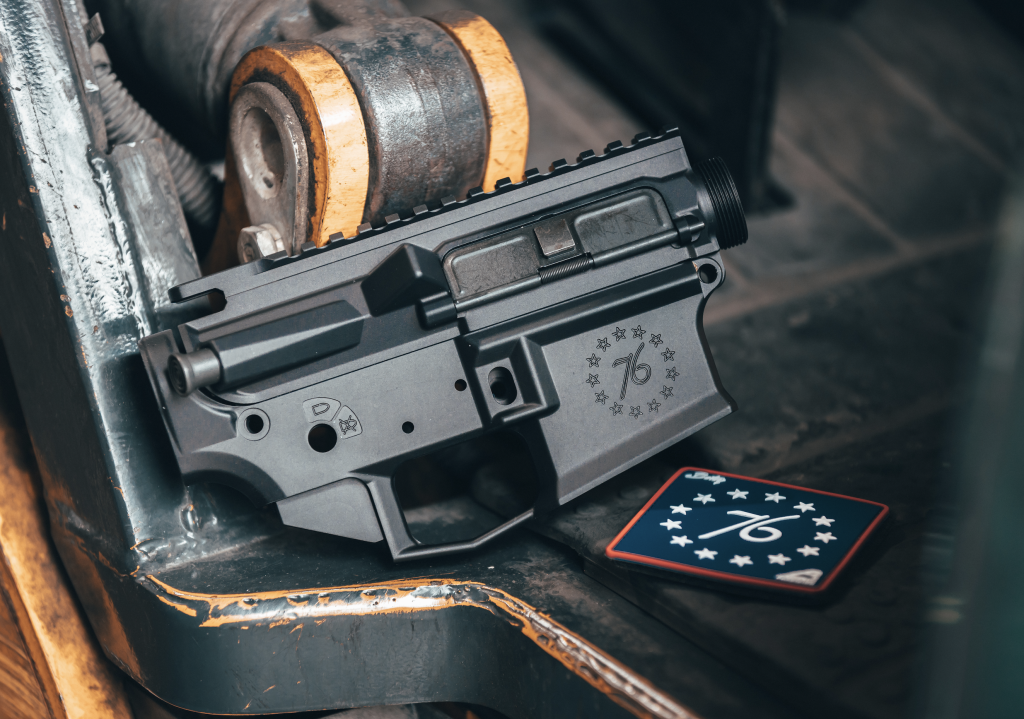 There's just something patriotic about having an AR15 built with homage to the great Betsy Ross. She created a symbol that will forever represent our country. Now we are being given to honor her memory with these AERO Precision "Betsy Ross" engraved lowers.
Each lower comes as a set. With a matching laser engraved upper to go along with your lower. The lower has a serial number that begins with "Betsy Ross- XXXXX" Laser engraved on the other side is the number 76 surrounded by stars. Meant to represent 1776 and the 13 Colonies.
We got in around 40 of these sets and things like this that allow you to be a little more patriotic than your neighbor, tend to sell fast. Special editions of things in general always sell good. This is no different. You even get a matching limited edition Aero Patch that you can't get anywhere else without the lower. So head on over to our website and check out these lowers for yourself!