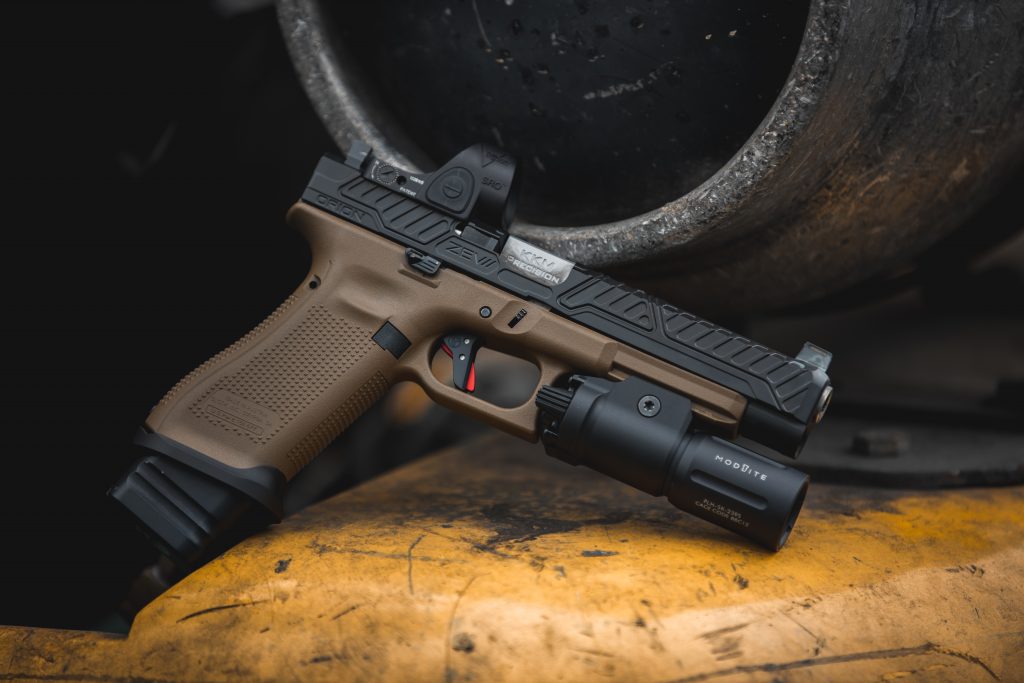 Glocktober is one of my favorite months of the year. I say this for many reasons. The first one being: I love Halloween time. The colder weather, the spooky decorations and some of the best/worst movies known to man are on constantly running. People also get a little weirder than normal and it makes me wish I maybe had a bigger gun on me. Secondly, I get to have a bigger gun on me. As it gets colder you start to layer up. As you layer up you get better at concealing firearms. Grips don't print against your clothes as easily. It's super nice!
This Glock 34 is a perfect example of that. As somebody who normally carries a 19 or a 48 MOS, my extra layers of clothes are going to allow me to rock a full size 34 with mag extension, optic and light without anybody being any wiser about it. Plus, I mean, Just look at it. This Glock 34 is one sexy beast!
We sell all kinds of Glock parts from slides and barrels down to the small frame parts and kits. Glocks are the AR of the handgun world where everything can be customized. It allows them to be the same but also unique to the owner. October you start to see all the Glock guys breaking out their cool/custom full size guns and carrying something different\ from the norm.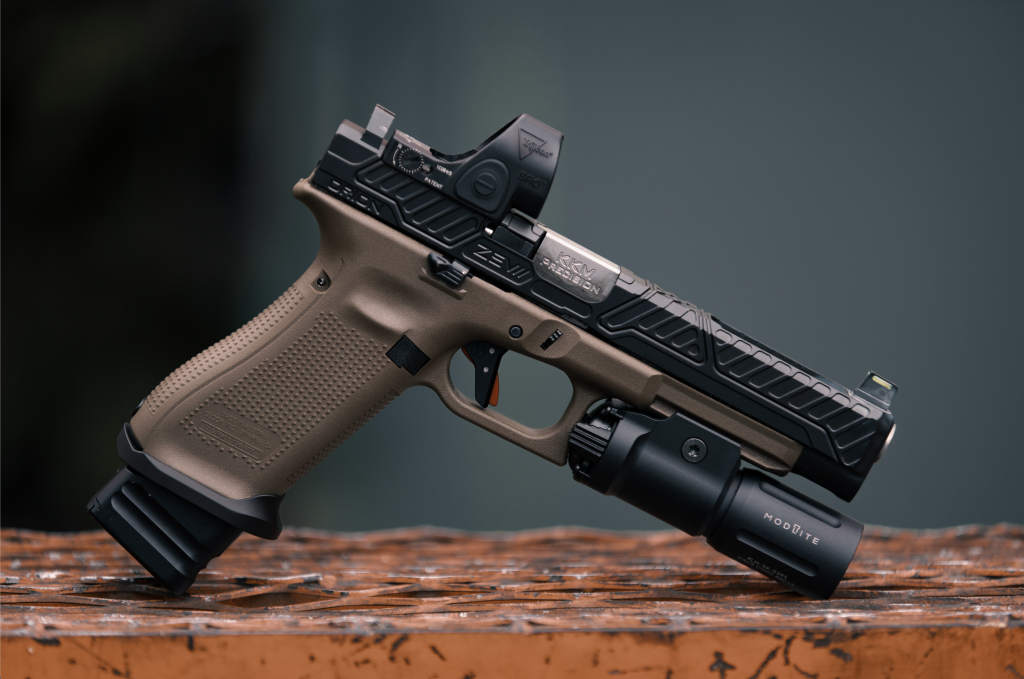 If you're in the same boat and you're noticing that your Glock might be in need of some Glocktober Holiday Time upgrades, then shake your way over to the website and take a gander at all the cool new parts we have gotten in lately. Lots of new triggers, optics, lights, or even just grab some mags to retire your old carry mags. Either way theres ton there and lots on sale!