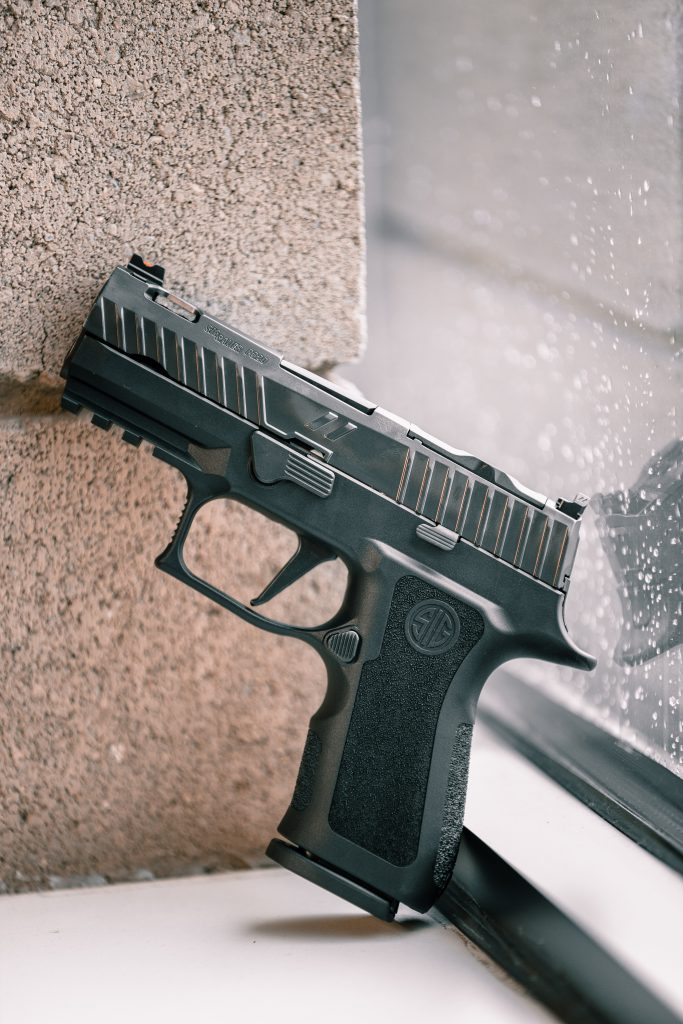 A few weeks ago we talked about the Sig P365 that Zev Technologies had done up. The "Octane". We talked about how it was more than a normal P320 because it's been graced with all the goodies from Zev.
We finally got our hands on the P320 X-Compact versions now! I'm happy to see that the P320 market is starting to be a viable option now. For the longest time, I have been and a fan and been patiently waiting for the builders market to have support like the Glock market does. For instance, you can go to the AIM website and buy just about every part separately and build your own Glock. ARs have pretty much always been that way, but the Glock was the first handgun to be that way. Even though it wasn't thought of as a real "Modular" pistol.
Finally, we are starting to see some of the bigger companies come out with parts and support for the P320 platform. This is great because of the actual true modularity it has, as compared to the Glocks. The removable FCU and the fact that grips are readily available to make it the perfect starter pistol. Don't like the grip? No problem, change it. Wish your slide had front serrations and a window? Cool. Change it. Wanna run a smaller slide on a thicker frame? Done. Just swap it. The ability to buy multiple parts and have multiple configurations is awesome. I can't wait until we are looking back several years from now and the P320 custom aftermarket has exploded.
The Zev Octane series is great. You're getting a quality pistol at a quality price. Nothing to complain about here. Everyone knows the quality that Zev puts out and there's nothing to argue with. I'd like to see them start doing some more crazy stuff. Maybe have some funky configurations or cerakotes. Just something to set them apart a little bit more. Even a stippled frame would help. Other than that, head over to our site and grab yourself a P320! We have tons of frames and slides and other parts to do one up. Get behind it and send some lead downrange because we now have plenty of 9mm in stock too!