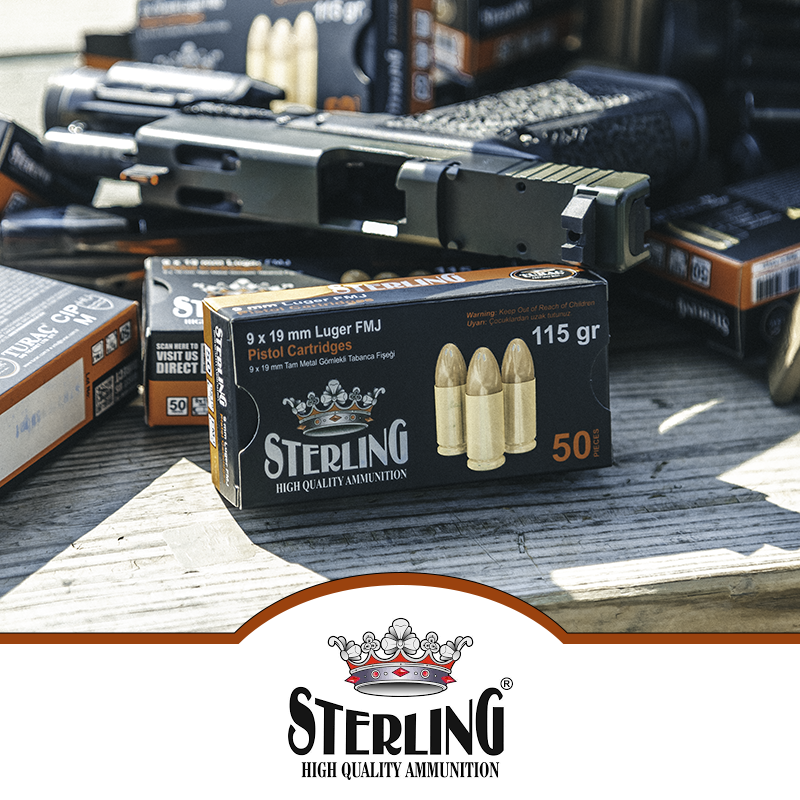 Everybody knows about the quality of sterling silver. We have managed to get our hands on some of the best Sterling Brass we could find. This is of the 9mm variety. Some of the most expensive and sought-after brass in the country.
We have been getting in a bunch of the Sterling brand ammo lately and it's been so far so good. The shotgun ammo has been pretty popular and somewhat available to us to actually get. So we decided to give their pistol caliber ammo a try.
As a company, we like to sell products that are good. Products that we stand behind and would buy ourselves. So we ordered a couple pallets of the stuff and the second it came in. We drove ourselves down to the range and started mag dumping this stuff. We took as many different guns as we could to make sure that they would run in anything. We went through almost 2,000 rounds that evening. It was for sure a fun time.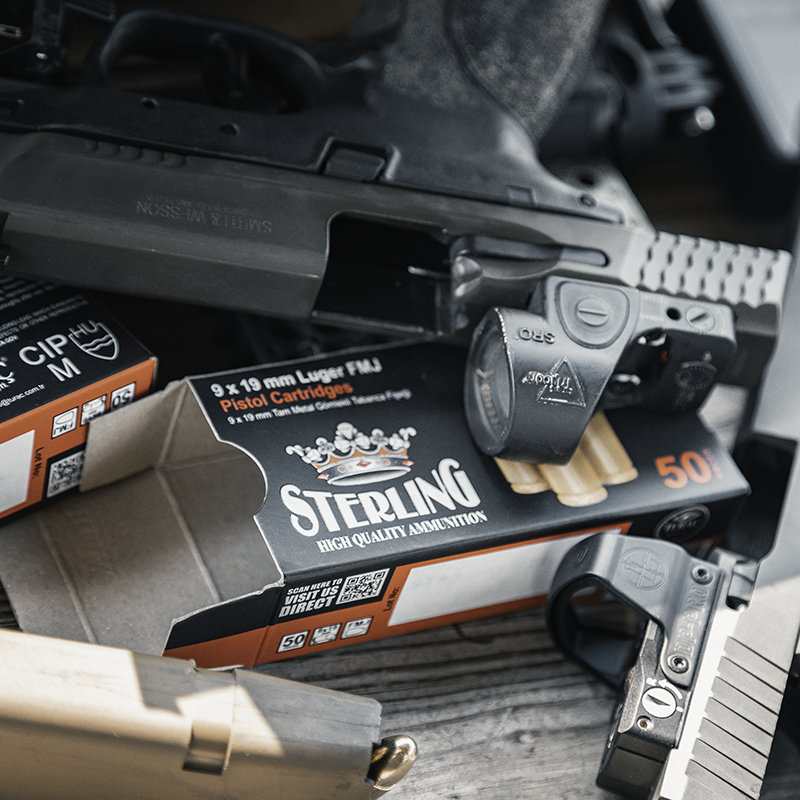 Needless to say, we have the ammo up on the website and currently for sale. We were very happy with its performance and feel it passes our tests. We are excited about this ammo because this is the first time since the pandemic has been in full swing, that we have been able to sell 9mm for $19.99 again! Which still seems crazy high from where it was. Right now though, there are almost no places able to do that and the ones that can, are limiting you to 2 boxes each. We have enough of this stuff that we don't have to limit it and it should run well In just about anything!