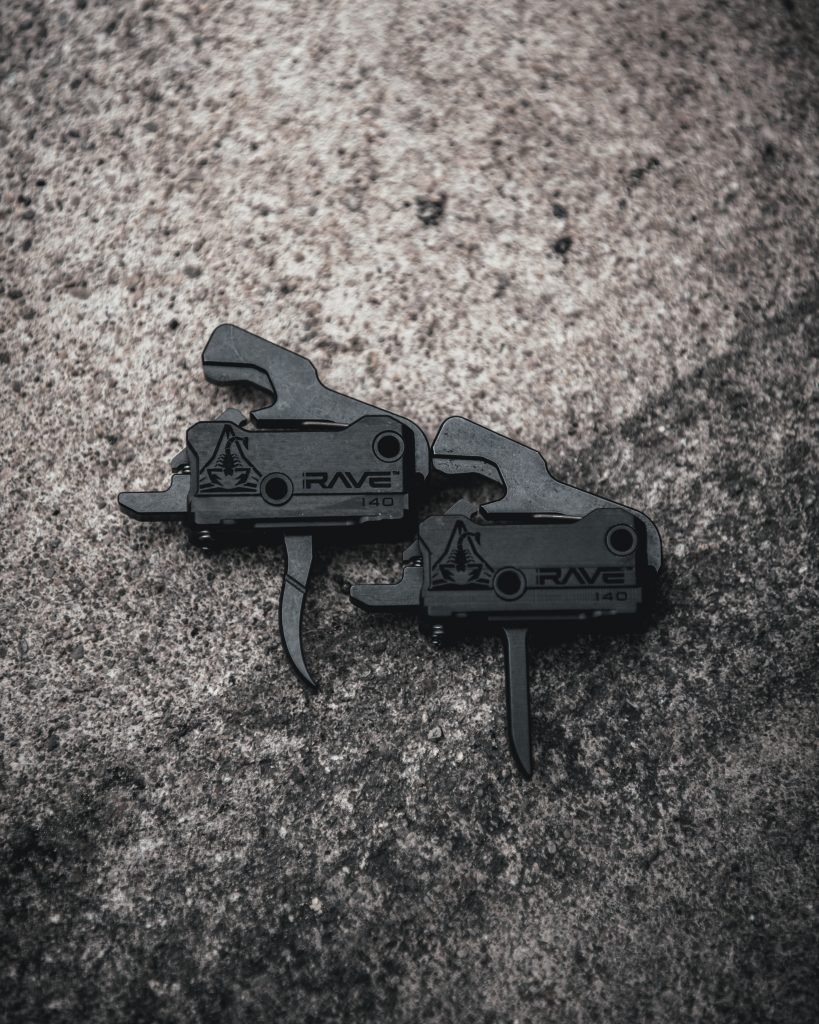 Rise Armament is known for their great entry-level drop-in triggers and they are super popular in the building world for the budget-minded and those people that like to have the same trigger in all their guns.
The Rave140 is their best selling. They offer it in both a straight and semi-curved trigger. They ship with anti-walk pins in the package and come in under $150. Typically from us, you can catch them on a holiday sale for right around $100.
They redesigned these triggers just recently. They used to be called the Rise140, but are now the Rave140. The older version came with an Allen key and you needed to adjust the tension screws on install and set them down in order to keep good tension on the trigger pins. With the redesign, they replaced the screws with springs, and now it's literally just as simple as dropping the trigger pack into the lower and pushing the pins in. There is nothing else to it. They do send the anti-rotation pins just in case for those of you that like having the extra assurance.
Today is the last day to jump on the insane 4th of July sale we had going on these triggers. We are running them for the cheapest price we have been able to all year long. Nobody else was selling them as cheap as we were and if you thought about ordering from somewhere else, just know you are for sure paying more than you have to. Head to the website and try and get one on an order before the sale ends!