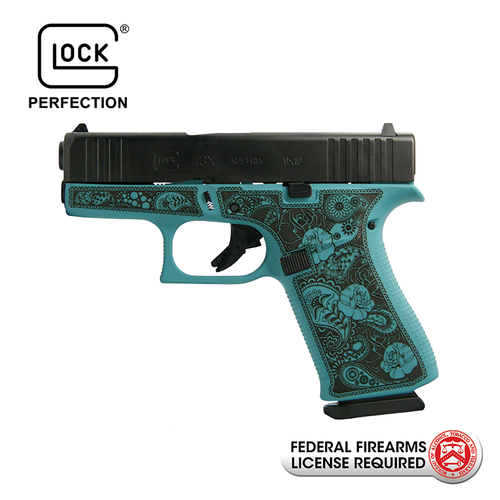 A few weeks ago I introduced you guys to this "One of a kind" Glock release. This gun was something that I had considered to be either the ugliest gun I had ever held, or the prettiest. I still stand by that idea. However, I have a few more contenders to toss into the ring now and I hate that I even have to do this.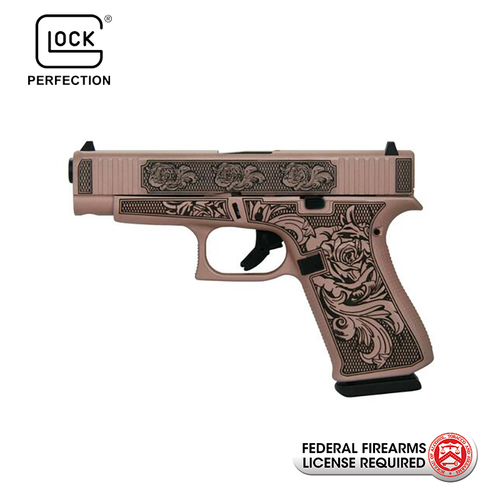 Here is the Glock 48 in a "Glocks N Roses" edition. We have a metallic pink cerakoted Glock48 that has once again been laser etched on the slide and frame. This one includes a nice rose pattern and mimics the blue version I posted above. While I do not think that this looks any better, I do prefer the black color over something like a silver etching instead…..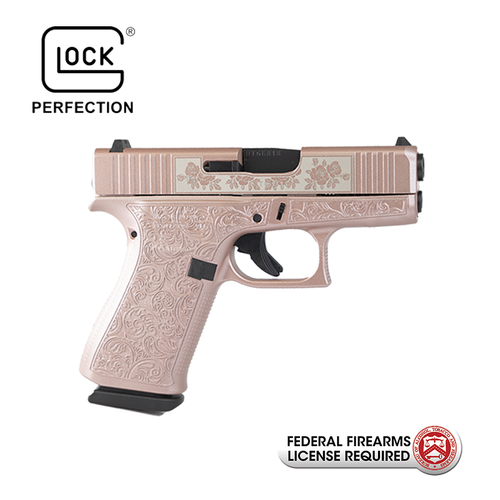 ….. Like this. This might actually dethrone the Blue Tiffany blue Glock as the ugliest one I've ever seen. The etching on the slide is not terrible, but the frame has no color. This was cerakoted after the fact on the frame. So it was laser-etched first and then painted. That is why the design of the frame is the same color. I think if they did it in black like the 48 above, or even in the same silver color as the slide. However, they did not.
I know that I said these are my least favorite versions of the Glocks. Just because I personally think they don't look good. HOWEVER, they sell so fast when we get them. They aren't in the building for more than a day or two. While I do not like them, it seems like other people definitely do. What are your thoughts? Do you agree or disagree with me? Reach out and let me know. I'd like to know if you think people are buying these for real, or are using them as meme guns.