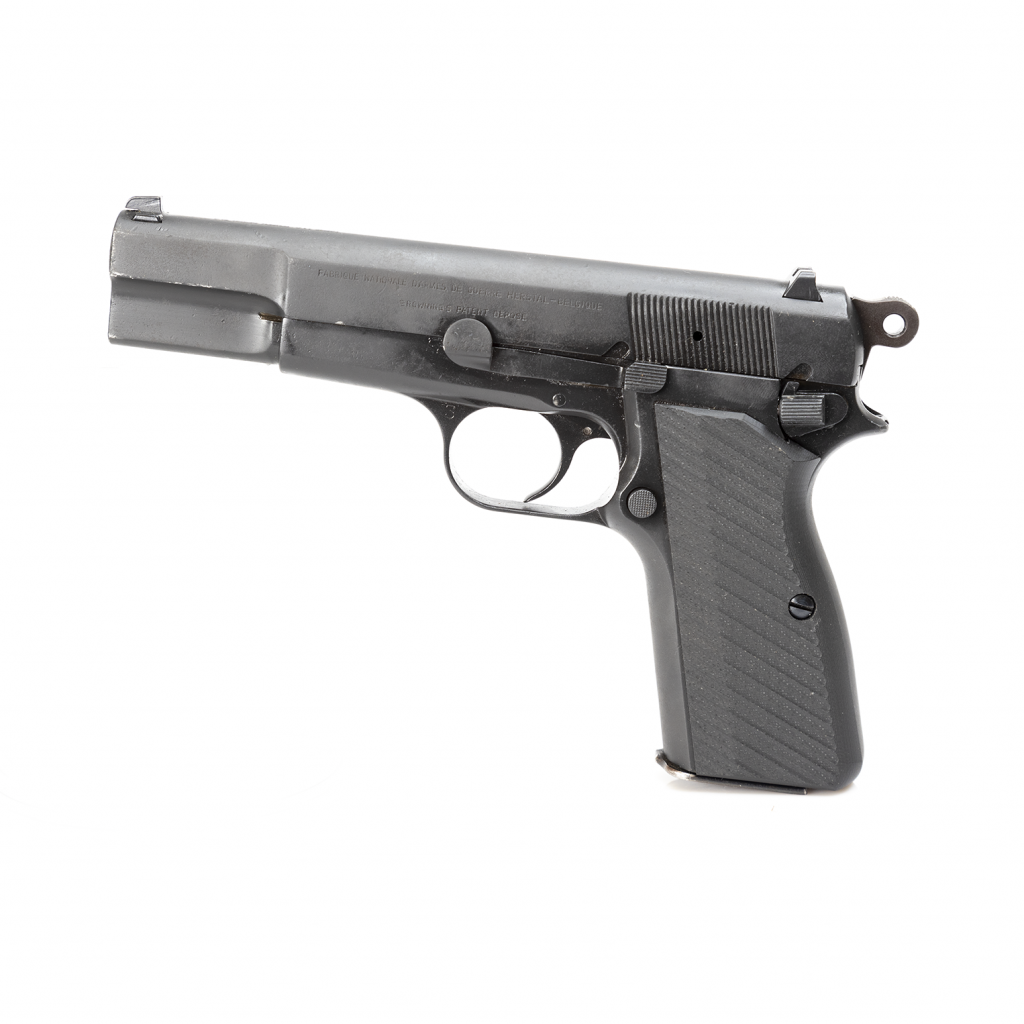 Late last year we got in a few hundred police trade-in Hi-Powers. When we normally get a batch of trade-ins we have a general idea of the condition ahead of time and we know what we are expecting. We were told this batch was pretty rough and we were expecting they were gonna need some work before they were sold.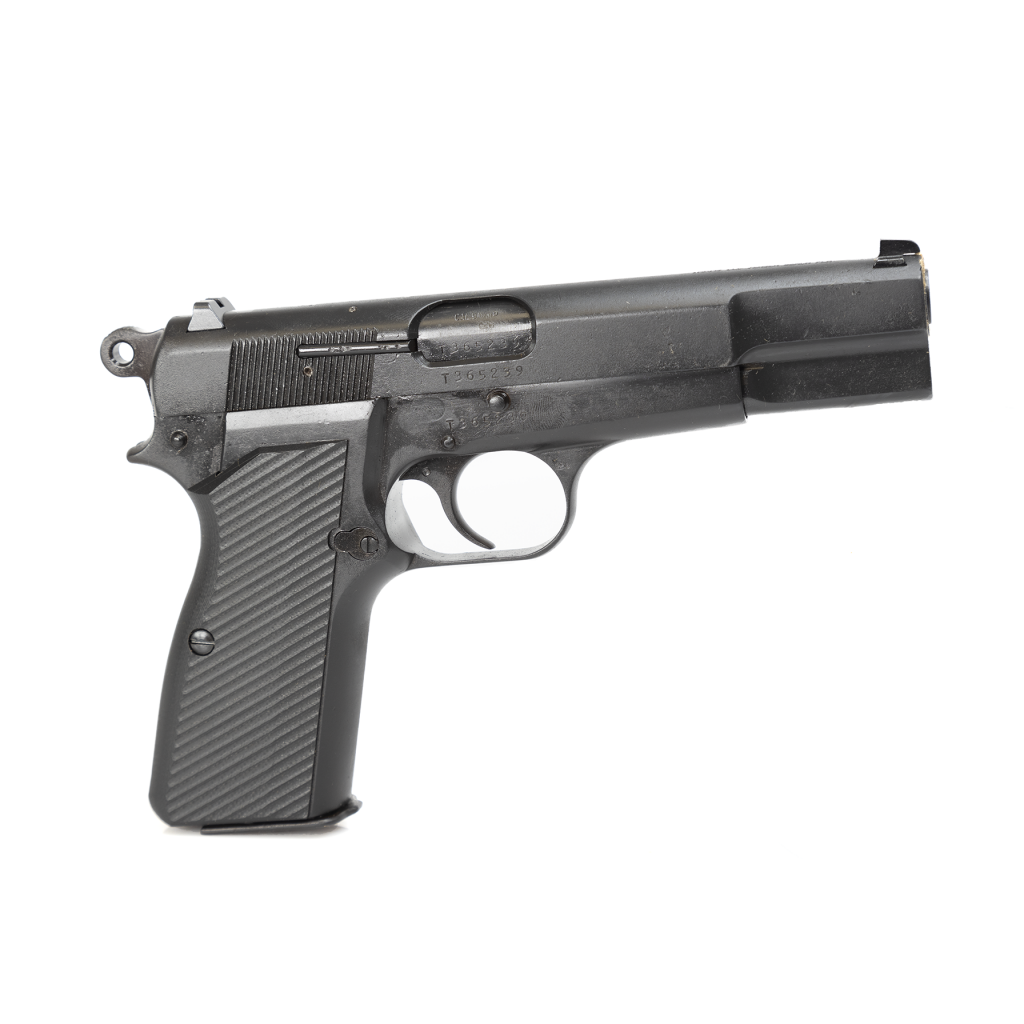 However, this batch that showed up looked far worse than anybody was expecting. They looked like somebody had tied them to the back of a truck and dragged them down a dirt road. They turned out to be Maylasian guns and they had this giant orange line painted on the majority of the gun. It was apparent how they designated the guns as their "training" guns and shouldn't be loaded with live ammo. We often see departments doing that with their non-lethal firearms and force-on-force guns. Typically the whole gun is made in that color, to begin with, not just painted.
The problem with these guns is that they just genuinely couldn't be sold as functioning firearms. They needed a lot of work. So what we did is we took about 20 of them and sent them out to be completely refinished. We had all the internal springs and detents replaced. All contact surfaces polished. New grips put on and cut for new sights. All were then refinished and look 1000% times better than they did when they arrived.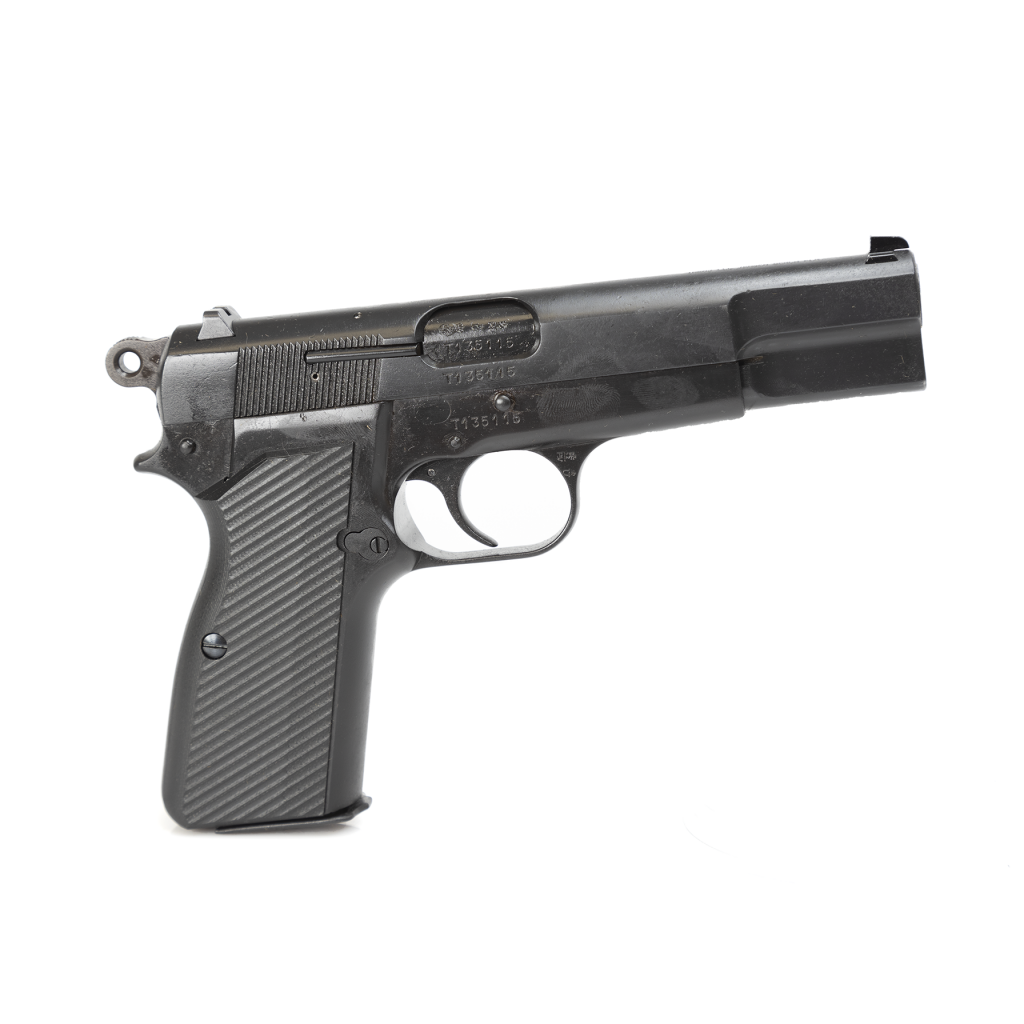 We aren't sure if we are going to do the same thing with the rest of the guns just because it ties up a lot of money and time to have them all redone. With that being said, we have 10 of these refinished ones left. They are available down in the showroom for our local guys and we are going to end up listing them on AR15.com for some of these guys. We have a big following over there and we like to offer some things to people over there to show our appreciation. If you're not local, then you should watch over there for them or if you are local, you should definitely stop in and take a gander at these Hi-powers. They look pretty good and you won't find ones nearly as nice for the price.