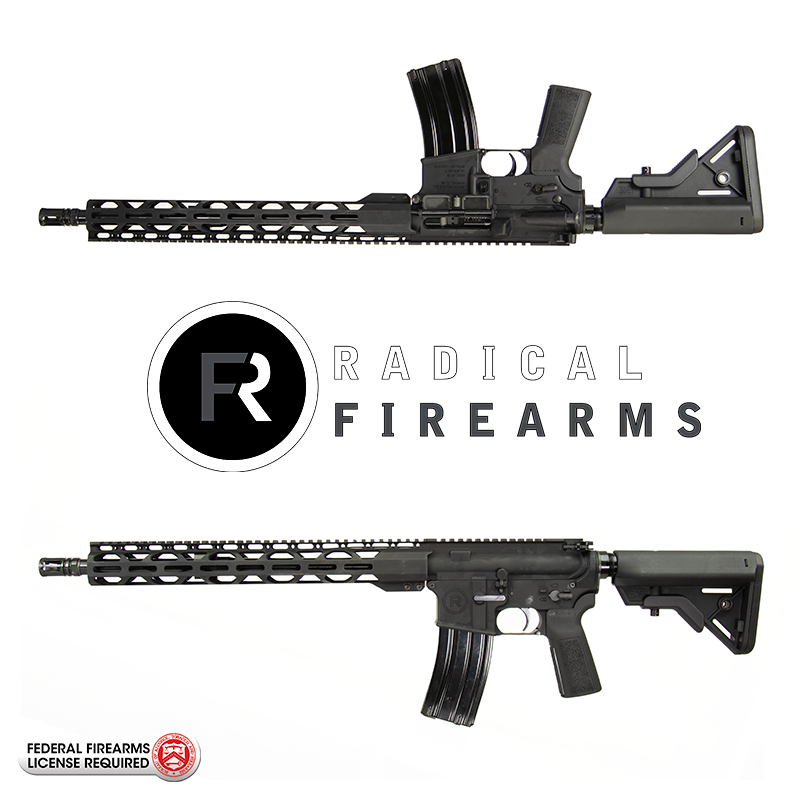 California is getting a chance to have its Assault Weapons Ban overturned and the ability to start having normal ARs in the state. Not that junk "Featureless" stuff. With the hopes that it does get overturned and stays in effect. We have put some of our most popular ARs on sale and marked them down to make them accessible to more people when the time comes.
The good thing for those of you that don't live in California, is that we have a Radical rifle with B5 furniture on it coming in at $599.99! That's a price that most places haven't seen on a decent AR in almost 2 years. Typically that price would be on a base featureless rifle. This Radical is quite the opposite of a base rifle. Out of the box, all you would need is an optic and some ammo.
This rifle features a 16in Mid-Length Socom profile Chrome Moly Vanadium Barrel. Nitride Bolt carrier group, B5 Weapon Systems Stock and grip, and a 15in M-LOK Handguard ready for all your go-to accessories. Those are some pretty dang good stats for that price if you ask me. Radical has made leaps and bounds in their quality since they moved to Texas a few years back. They do everything in-house and QC it themselves to higher standards than they were able to afford to have things made outside the company.
Even if you own 100 rifles, picking up one of these Radicals is always a good idea. It's at the perfect price and feature list to buy and just toss in the safe for the future. Just in case there's another global pandemic and all firearms become impossible to get again or the price of lower-end guns skyrocket again. We have a couple hundred of these bad boys on the website. So head over there and grab yourself one while you can!