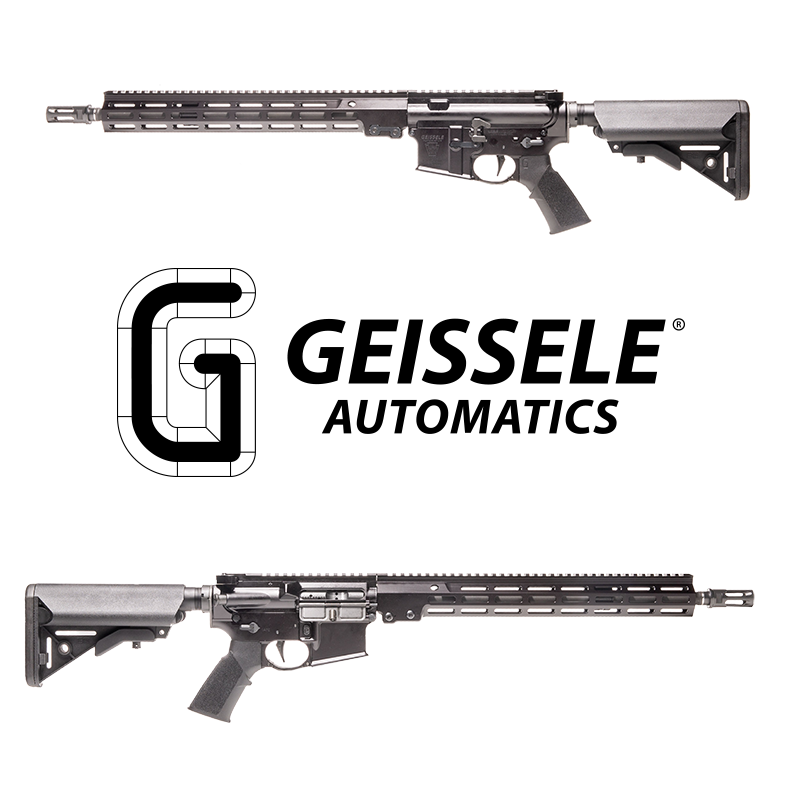 Geissele calls these guns the Super Duty Rifles. The entire line of pistols and rifles are given that name. I personally can't help but think in my head that they are the "Super Duper" rifles. Just makes more sense in my head and also sounds funny when you think it's coming from a company with the reputation that Geissele has.
All joking aside, these rifles are pretty sweet. Geissele already demands a higher price just by tossing their logo on something. They are quickly becoming a household name across the industry. They used to just be known for their triggers. Then have slowly evolved to rails, optic mounts, and now full-fledged firearms.
These rifles feature a 16in Cold Hammer Forge, Chrome lined barrel, and 15in M-LOK handguard. They have awesome triggers pre-installed. The SSA-E is one of their most popular triggers. A carpenter 158 bolt, and a lunar black anodized receiver set.

These ARs are high quality and the price tag reflects that. They come in a little over 2K. I will complain that they DO NOT ship with a magazine… Like, seriously? Come on Geissele. For the price that people are shelling out for this rifle, you HAVE to include a magazine. I get that it's an AR and people who don't even own an AR, have an AR magazine laying around somewhere. But that's insane. They even have their own branded magazine, that easily could have been tossed in. A cheap $8 Magpul mag would have sufficed as well.
Other than that, I can't really think of too many downsides to this rifle. The price is a little steep, but that's what you get when you're buying Geissele. The quality is there so it's not egregious. Overall I would say it's worth picking up if you're in the market for a high-end rifle. I don't see these losing value either. We got in about 50 of them. They should stick around a bit, but on the off chance, they don't. You know where to look on the website and check them out before they are gone!