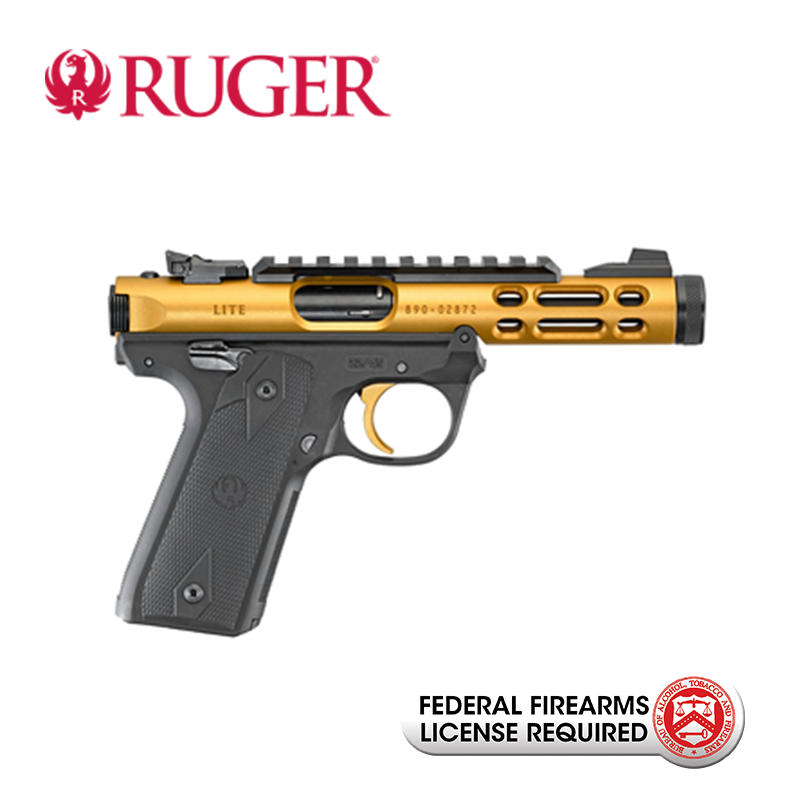 Just last year I purchased my first ever .22LR Handgun. I picked up one of these new Ruger MKIV Lites. These things have blown my mind on what is capable out of a .22LR Handgun.
The one I picked up was in their anodized Blue color. It looks good but this gold color looks so incredibly cool. I topped mine with a Trijicon RMR and a Dead Air Mask Suppressor. I will tell you what though, I have had more fun shooting that gun than just about any other gun that I own.
I don't feel terrible going to the range and blowing through 400 .22LR bullets like I would doing through 9mm. The gun has almost little to no recoil and the suppressor makes the gun easy on the ears to shoot. I could shoot this gun in my kitchen and nobody would ever know. It's that quiet.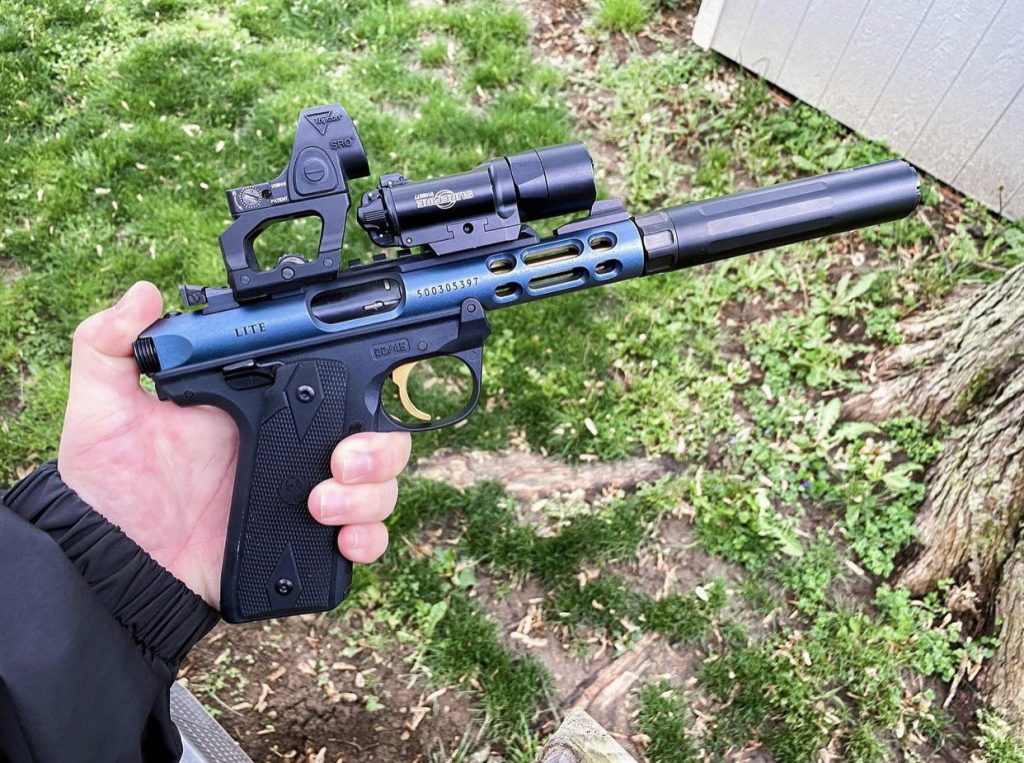 One cool feature of these upgraded guns is the ONE button takedown. Historically 22/45 pistols are a nightmare to clean and take care of. With the new push-button, it's soooo simple. You just pop the upper off of the lower and the bolt pops out. Makes running a bore snake through super simple and cleaning the bolt a breeze.
The Picatinny rail that's on the top makes running an optic super simple. Just mount it like you would any optic on a rifle. I use a Scalarworks lower 1/3rd mount. It puts the optic pretty high up. This works perfectly because I also mount a Surefire X300 Ultra on top. Since there is no light rail on the bottom. Looks super goofy, but it works. lol
We have some of these gold-colored ones in stock right now. If you want to head to the website and check them out for yourself, I'd go now because we didn't have a bunch of them. If you end up buying one, let us know how you like it or if it performs flawlessly for you like it has for me!