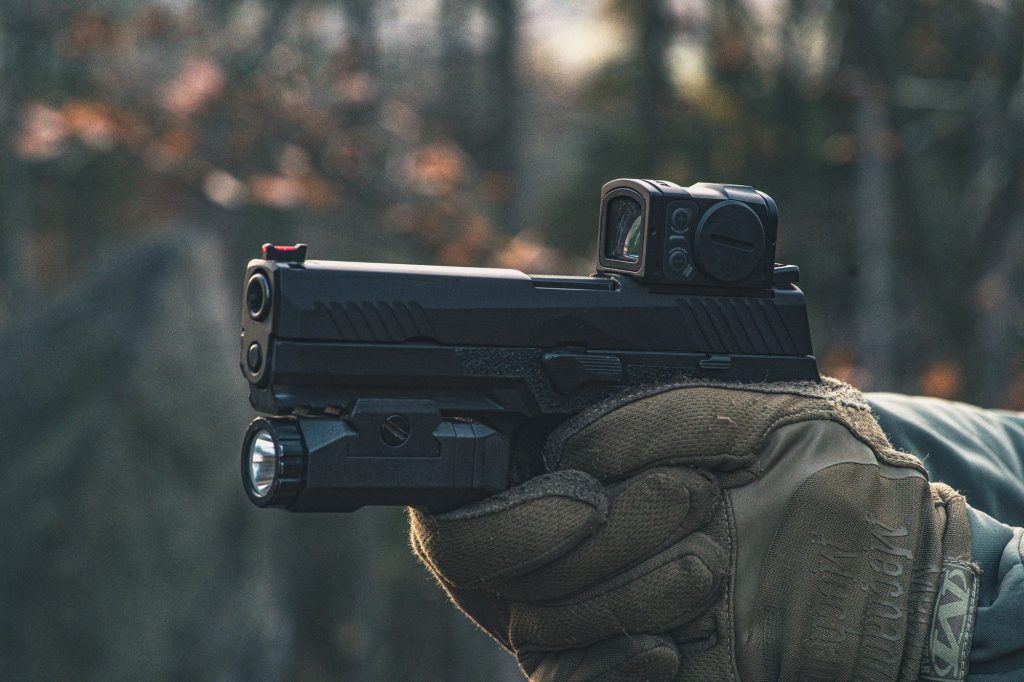 Aimpoint has announced a new optic that should start shipping and showing up to dealers almost immediately. It is the optic that I would say most people thought they were getting when the ACRO was released. This is the ACRO P-2.
When the original ACRO was announced everybody was stoked about the release of a sealed emitter, long battery life, and rugged pistol-sized optic. The RMR had a big downside and that was it was susceptible to the elements. Rain or snow or even debris could affect the dot. When people are looking for optics for their Duty guns or their " live or die" kit, they typically want the most bomb-proof things they can find. The RMR was close, but still missing that element proofing. That was the reason the hype for the ACRO was so insane.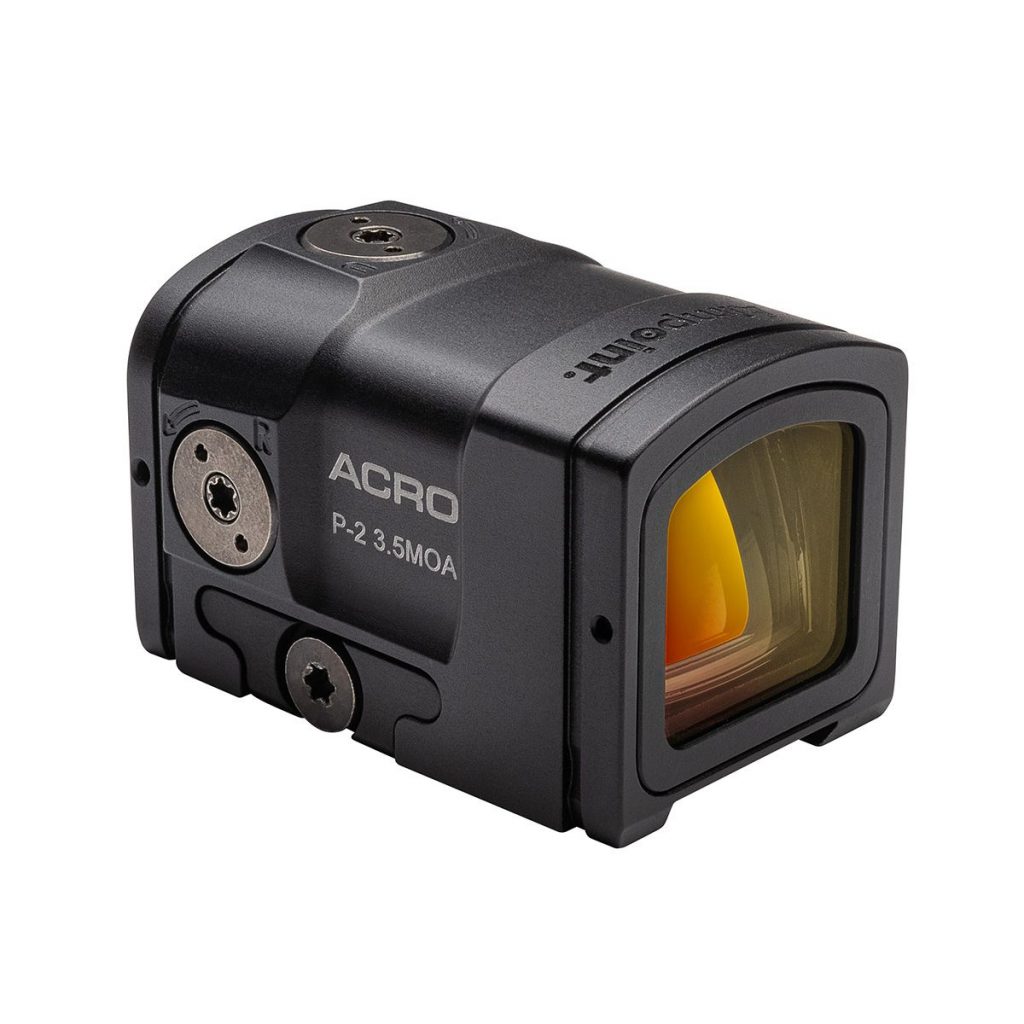 Then the realization set in that the specs of the new ACRO were very underwhelming. The battery life was laughable the mounting system was new and nonexistent and many things could not be retrofitted to work. For years we have now heard good review after good review talking about how much people enjoyed the ACRO, just to have the review flop at the fact that the specs were holding it back.
The new release has supposedly fixed the main worries of the first-gen. The new specs advertise " an improved LED emitter coupled with a higher capacity CR2032 battery to provide an astonishing five years (50,000 hours) of constant -on power". This one improvement right here will be the single thing that makes the ACRO P-2 the best-selling handgun optic in the near future I think.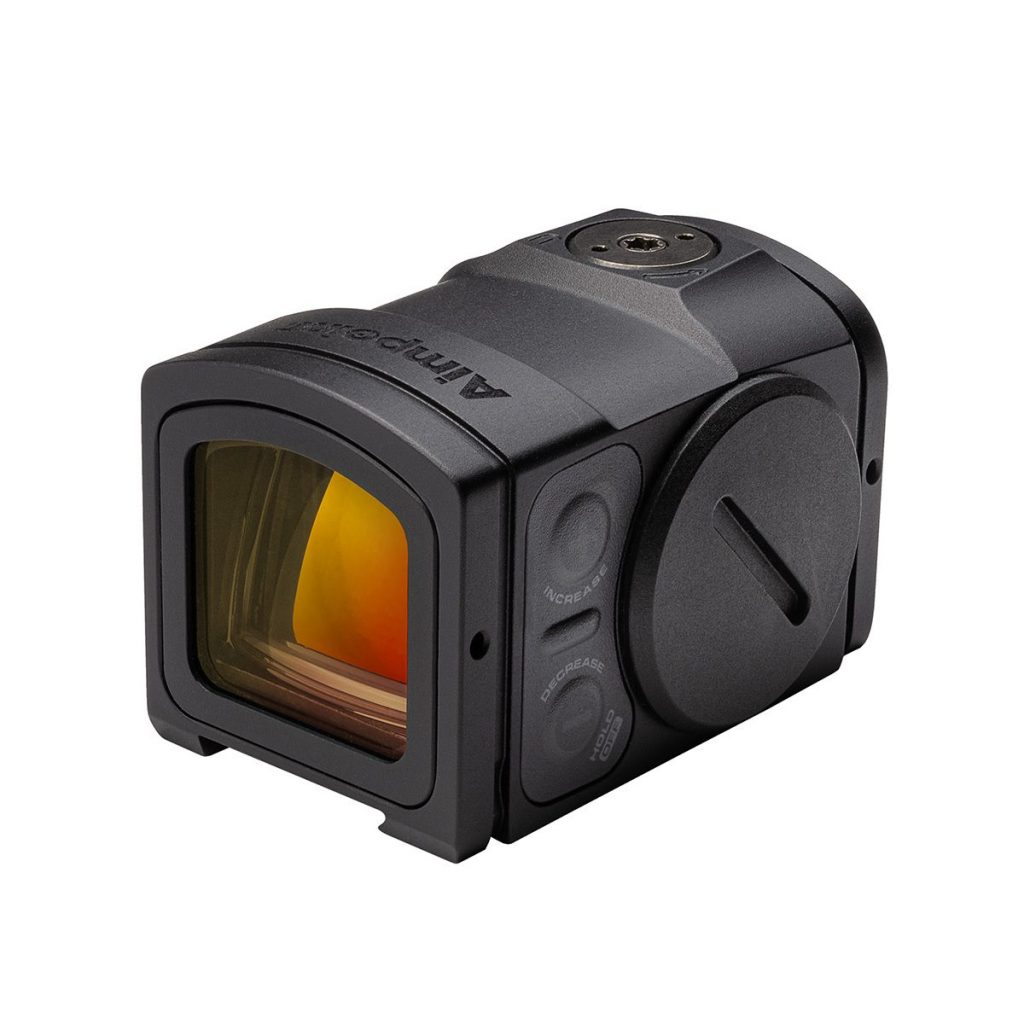 We see plenty of military units and branches using optics on their handguns already. We are even starting to see police departments and local LEOS with them on their duty guns. The RMR is more than likely the optic they are going with now. I do see that changing though when this version of the ACRO starts to get more widely used. The weather sealing itself is a good enough reason to upgrade and change out all the RMRs. While I myself, will still continue to use the RMR on my personal stuff. I don't do anything on a daily basis that I don't see the RMR living up to and surviving.
I would love to see what everyone else's opinions are on the upgrade. Do you see it replacing duty optics? Do you plan to pick one up and try it yourself? We plan to have these in stock as quickly as we can. We want to run one through its paces and see how it holds up.