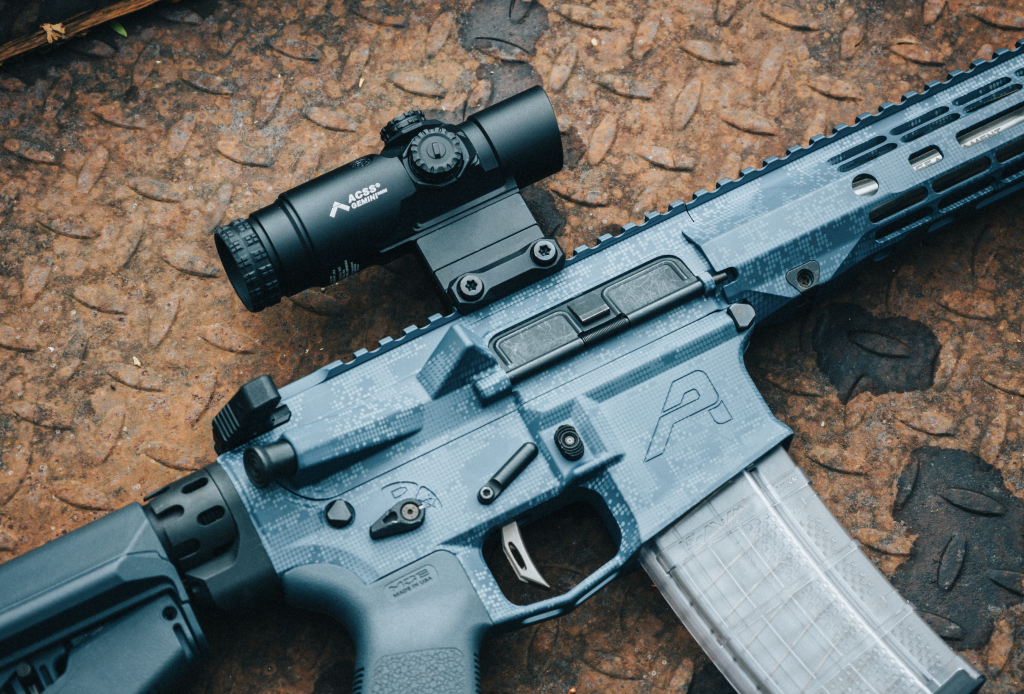 Everyone knows Primary Arms is constantly killing it in the optics game. They manage to come out with some cost-effective scopes that check all the boxes for multiple different areas in the gun world.
This newest release from them Is one I'm actually pretty excited about. Everybody loves a good prism sight. One of the most famous out there being the Trijicon ACOG. Some people prefer a fixed magnification like a 2 or 3 power, with an offset red dot, or even just a fixed 2 at all times. Plenty of reasons to like each way. Some people with eyesight problems where normal red dots flare up and become too difficult to use, even enjoy a nice 1 power prism that gives you an etched reticle you don't have to worry about getting blurry on you.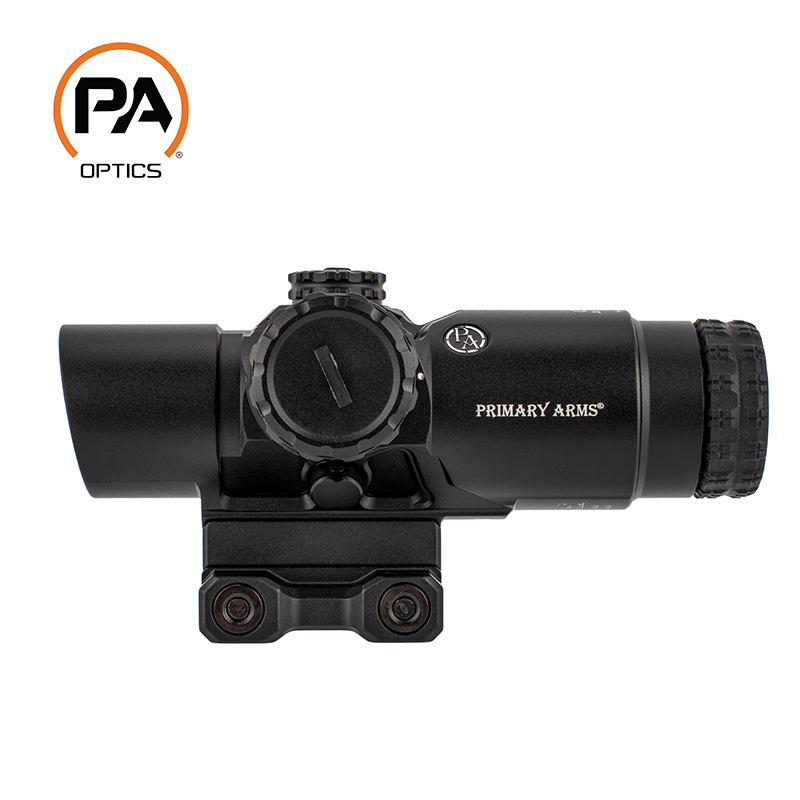 The Trijicon ACOG has earned its pretty hefty price tag, but I think thats why this Gemini from Primary Arms is going to be super popular. It's essentially a miniature version of the ACOG. They make a couple different versions so far. They have a fixed 2 and 3 power. A 9mm specific reticle and a 1 power version that I plan to pick up myself. The mounting system is awesome out of the box. It gives you the ability to use an absolute, lower 1/3rd, or even higher if you stack the pieces. I think it's super awesome that PA has switched over to this kind of mounting system. If you don't like it, then you can use any ACOG patterned mount instead.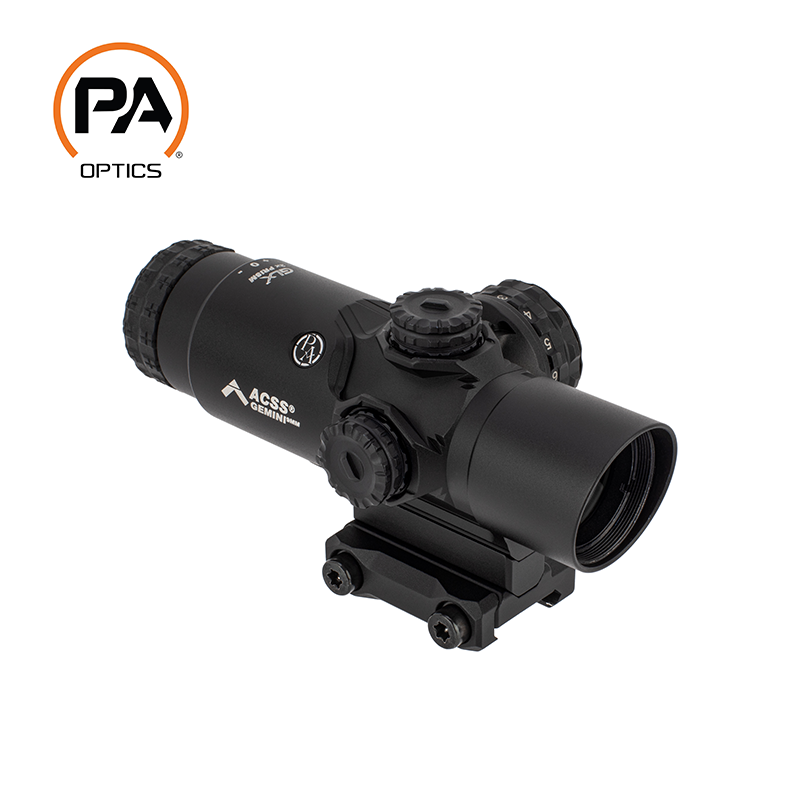 The Gemini comes with the ever so popular ACSS reticle and 11 brightness adjustments. 1/2 MOA adjustable clicks on windage and elevation and a focus ring on the eyepiece. This scope provides a ton of features for well under 1/3rd the price of a new ACOG. I expect these to sell like hotcakes and be difficult to keep in stock. So before they sell out, head over to the website and try one out for yourself!