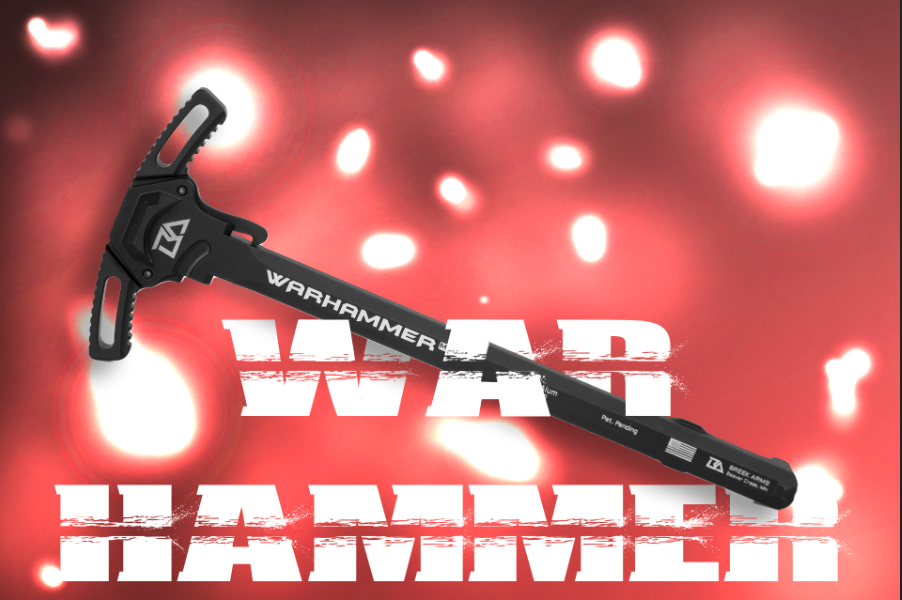 The Breek Arms War Hammer Charging Handle has changed the game once again. I wrote about these guys a few weeks back, not realizing they were about to make some cool changes to the part between then and now.
We got in this new shipment last week and I didn't even notice at first until we were talking about the new packaging. The biggest and I would say the best feature to mention that they have changed, is the sealed raised edge on the back of the body. For guys who shoot a bunch suppressed, this is a fantastic upgrade. Currently, there are only a few manufacturers who do this, and those charging handles run $70+. These are still the same old under $50 price.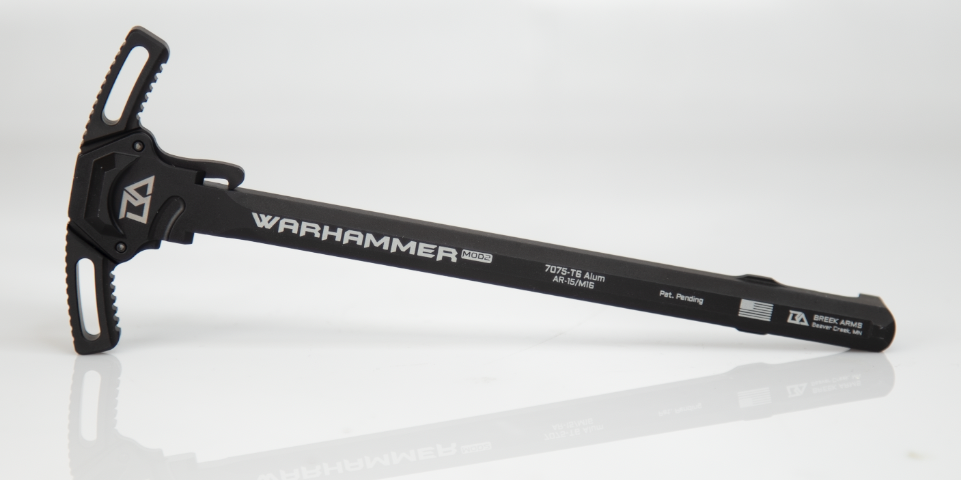 The reason that the ledge is such a big deal is when you're shooting suppressed, you get a bunch of gas released out of the back of the upper that shoots right into your face and eyes. The benefit of that raised edge on the back is because it seals that edge and keeps the majority of that gas just captured in the upper. Its a fantastic feature and I would love to see more people start doing this.
If you have multiple guns and you're like me and don't like having to move parts around between builds, it's easier to buy several of these than say the Radian or the Geissele Charging Handles. You would be surprised by the difference that ledge makes, so grab one and check it out for yourself. Especially if you've been used to the hot gas in your face over the years.