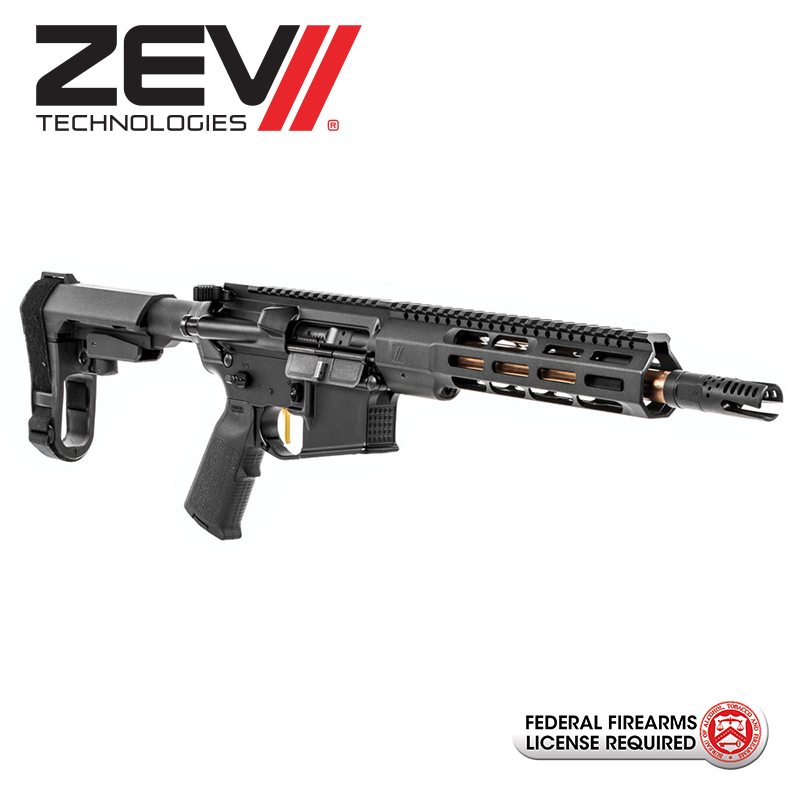 Shooooweeeee! These Zev Tech pistols are smokin! I will be the first to admit that I usually don't get too hot and bothered for factory-built AR15s. Typically I have so many preferences that nobody really gets close enough to justify spending the money over building. Now I tell you what though. This Zev Core Elite is the closest any factory has come to making me a happy customer.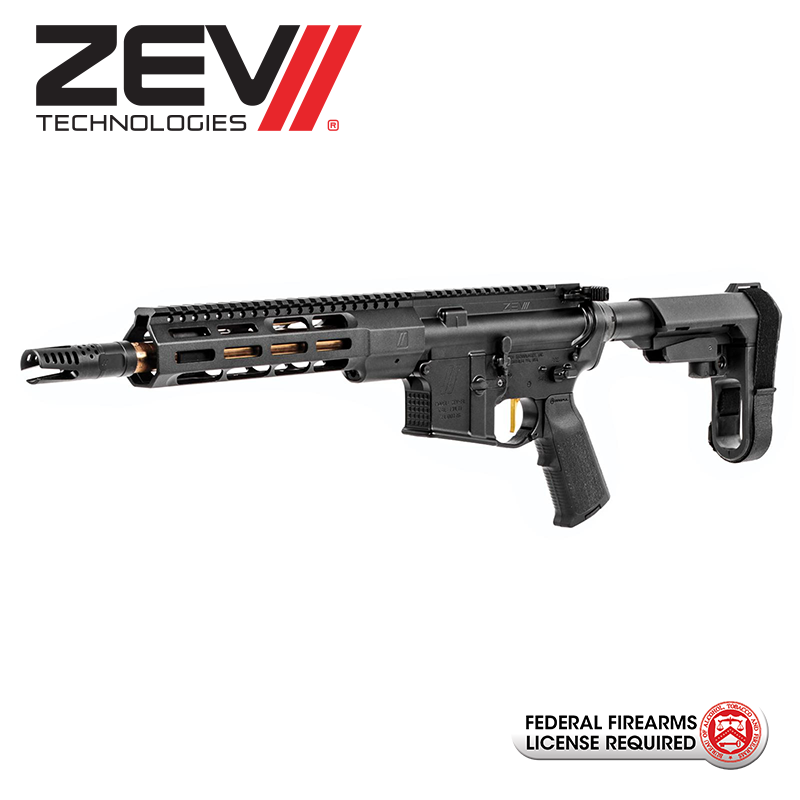 Let me just show you the boxes it checks for me. To start, it comes with an ATC Gold trigger. Which is not my preferred trigger. It is so much better than a mil-spec trigger and too many guns at this price point just ship with mil-spec. The safety is a Radian Talon which is my go-to safety. Super smooth and highly audible. There is a nice low-profile QD socket on the back of the endplate. The SBA3 is included and not the A4 or a weird proprietary brace. Not to mention the 10.5in Bronze trigger looks sexy as heck!
The upper, lower, and Handguard are all the same finish. For some people, I know that is the biggest thing they look for. I have no clue why as it has never bothered me. Most of my guns get pretty beat up anyway. But, to each their own. Since Zev Purchased Mega Arms the receiver sets and finish and overall quality are the best.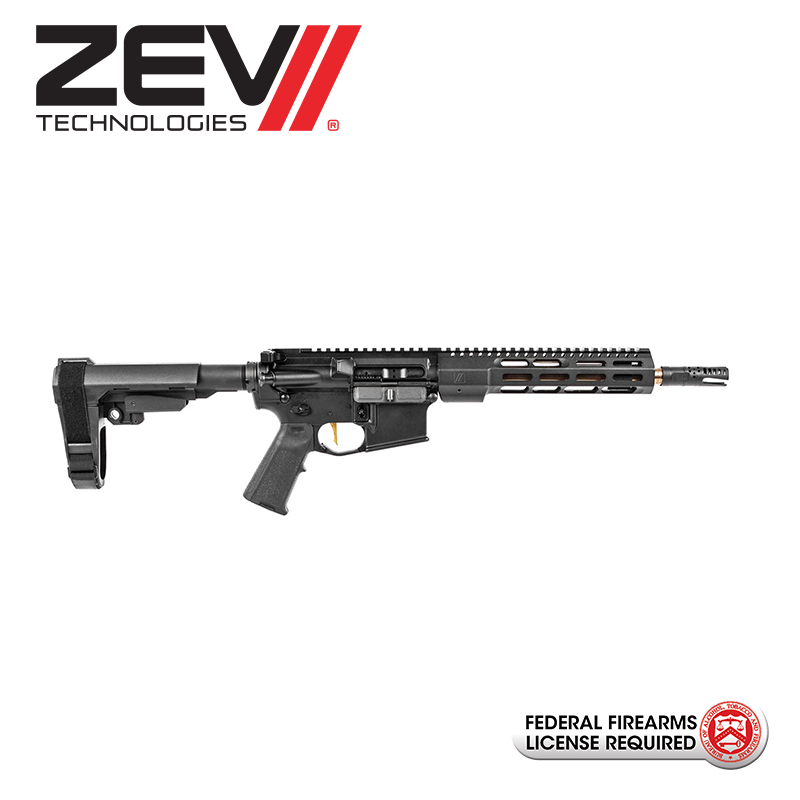 Check out these guns and make sure that if you need an AR still, you pick one up. These are made in limited quantities to begin with and they are hardly ever in stock. We managed to get our hands on about 20 of them and have released them to the good people!