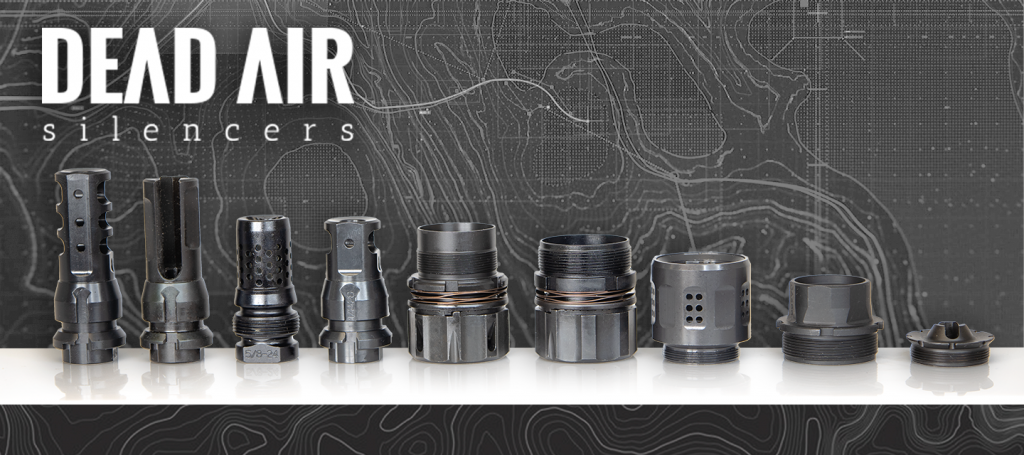 When it comes to suppressors everybody has a different preference. There are currently so many different brands, styles, and types out there that the information overload could be a little daunting for first-time suppressor owners. One company that we see get talked about the most, is Dead Air.
Dead Air is known for their rugged cans and their awesome mounting system. One of the biggest factors that come into play when purchasing a suppressor is typically the mounting style. Some cans directly thread, some have QD pistons and all kinds of things in-between. Dead Air however is known for their "Keymo" attachment system. Basically, you line up the mount and the muzzle device, twist 2 or 3 times and the tapers keep the suppressor from moving after that. It ratchets itself down nice and tight and the tapers keep it from getting stuck. Even competitors to the Dead Air cans give them credit for their system.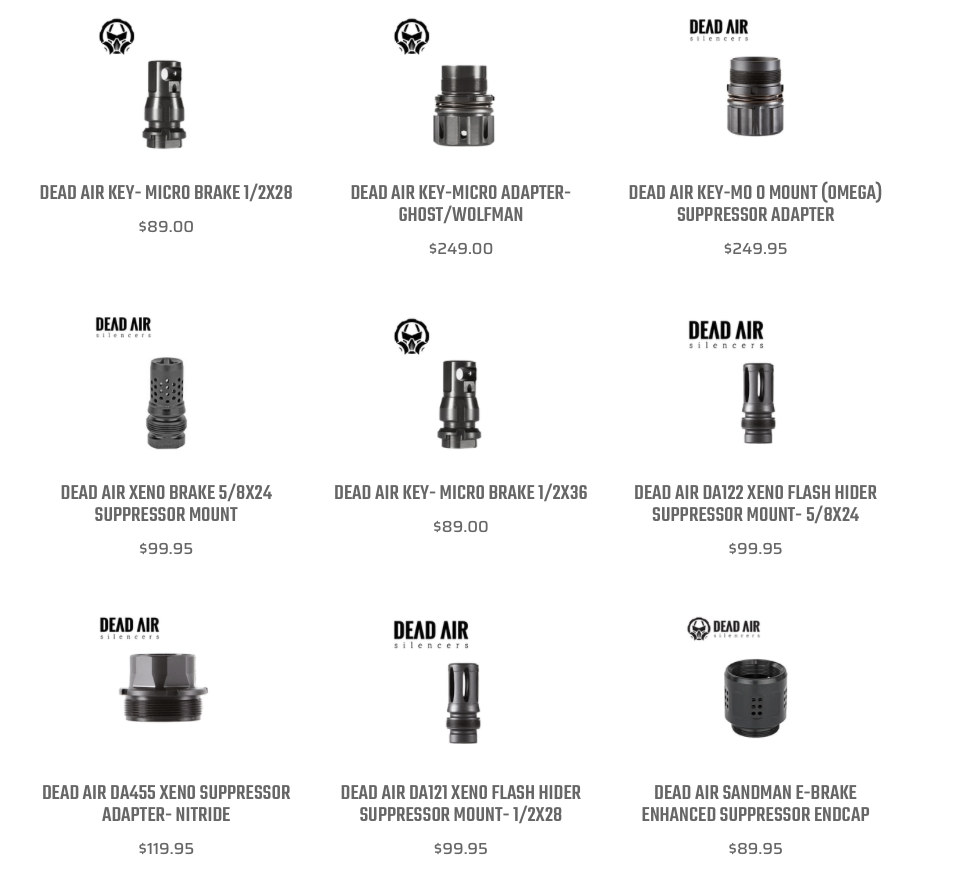 We are slowly starting to carry suppressor parts, muzzle devices, and suppressors themselves. We decided to start with one of the most popular in the industry and we now have all the adapters, muzzle devices, and mounts you could ask for Dead Air. Eventually, we will get to the point where we have the cans themselves too. If you're local to our business, we have some display cans in the showroom for you to see the mounts and the cans themselves. Plus our guys down there are well versed in the suppressor world and could answer almost any question you could have.
Either check out the website or stop in yourself and take a look at some of the new products/ brands that we have stocked up on. You might end up walking away with some new investments into the NFA world.