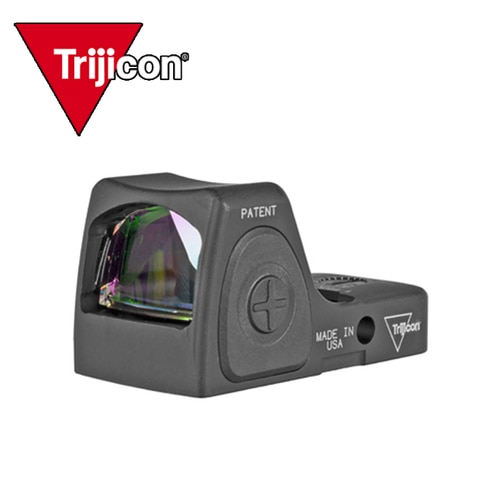 The time has finally come! The long-awaited RMRcc has finally graced us with its presence in the building. The one red dot to rule them all….. I'm sure you can sense the sarcasm in my Voice? Keystrokes? Wording? I don't know what you call this. I would say I speak for many red dot users in the gun industry right now.
Let's start with the good though. This smaller RMR version of the regular RMR that Trijicon has dominated the market with. It appears to be made of the same material, same glass clarity, rugged housing, and adjustable buttons. Everything about this optic screams quality and makes me think it would be one of the best choices for an optic for any handgun out there.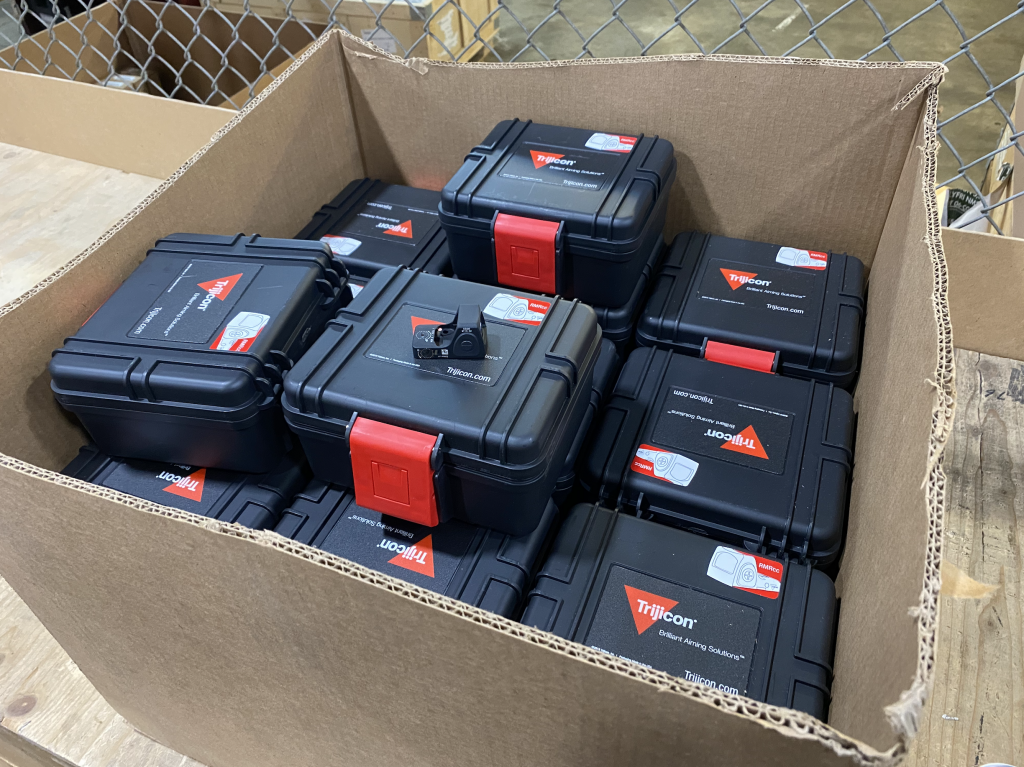 The downside. It's almost 1 year too late and fits a footprint literally nobody has. When Holosun teased their slim line of optics for compact/ subcompact guns everyone was super excited. Holosun was filling a gap in the market that nobody else was yet. We knew with their success that soon Trijicon would follow. Oh, and they did. They announced a smaller version of the RMR that would compete! But your gun wasn't cut for it. it didn't fit the Holosun footprint. It didn't fit the older Trijicon footprint. It didn't even fit the Shield RMSC footprint. Instead, you would have to have an adapter plate (nobody was making at the time) or buy a new slide and have it cut for the new RMRcc footprint. Something I would say the majority of the market wasn't willing to do.
While it sucks that the footprint wasn't going to be adaptable very easily, you would assume that if you wanted the best of the best carry optic it would be worth the money convert to it since your life and possibly others would be on the line. Then the Holosun 507K got nothing but great reviews out of the gate. I even personally own one. The 507K was definitely giving the RMRcc a run for its money. It's been out for a longer time, it fits already existing footprints and comes in at a cheaper price.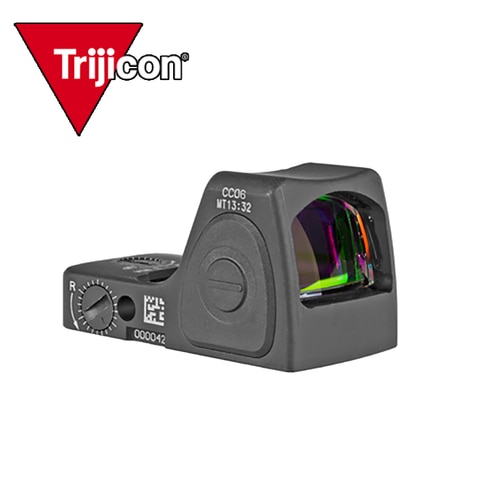 Now that the RMRcc is FINALLY being released, what do you think the chances of its success are going to be? Do you see people converting slides with new optic cuts or adapter plates? Do you think that Holosun managed to beat them and corner this market? There are so many options right now. While I know I just bashed the RMRcc a decent amount. It is out of frustration with the product and not with the actual quality. I am a huge Trijicon guy and I carry a RMR or SRO on every handgun I own. I was so excited for the smaller version to fit on my 43x and 48 MOS and other subcompact guns. I wanted the same ruggedness for my guns that the RMR was already giving me and the Holosun was not. That's where the frustration is. They came in late to the game and I caved for the Holosun and now having an internal struggle to decide if I want to be that person that converts or not.
I plan on purchasing one of these and at least testing it. Trijicon is known for surviving pretty much every torture test out there where other optics fail at all the time. They have great battery life and an excellent warranty if you ever need to use them. There's a little bit of trust that comes along with buying an optic with the "Trijicon" name painted on the side. There no denying that they have earned their name and reputation for sure.

I am super interested in hearing everyone else's thoughts on this optic. As it truly has been long-awaited. It has the chance to once again dominate another corner of the market it's moved into. But it needs consumer support to do that. We have to be the ones to back it up. If you don't have an optic on a slim gun, but what one. Which route would you be going? My criticism only really affects those of us that chose different platforms while waiting on the RMRcc. We have these in stock. I'm going to test one. If you pick one up and have any thoughts, tag us in them on IG or Facebook and let's talk about it! Until then. Stay safe and Healthy!