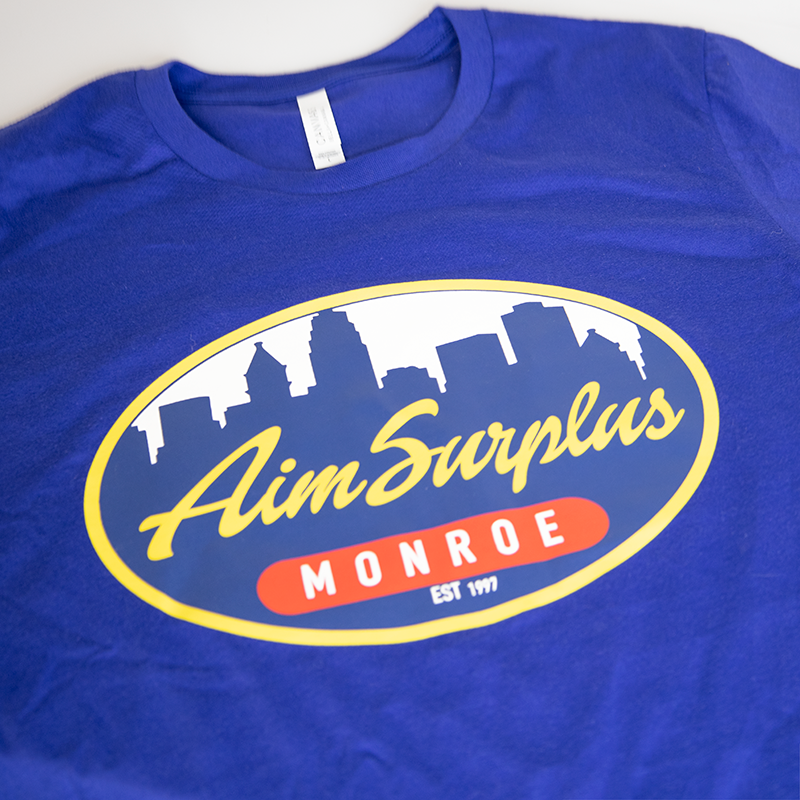 Many people know that over the years AimSurplus has not fallen too deep into the "Swag" Game. We have only had stickers or t-shirts made a few times. With only slight variations when they do happen. Then a few years ago we changed up our Logo big time and added the Stars and Stripes!
Now it's a logo you'll recognize any time you see it. We like the idea of that, but we also like some of the older iconic logos we see in our daily lives anyway. If you've been following AimSurplus for a long time you know about our love for a small time local Chili Restaurant. Our newest logo and our newest piece of swag is paying homage to that. These are only going to be a limited run and there will not be a second batch made. If you're a local of Cincinnati, you'll instantly recognize where we got our inspiration from.
Head to the website and grab one of these high quality, taste of Cincinnati, limited edition shirts now! Like I said, there were not a lot of them and they will not last long.