A couple weeks ago I wrote about our laser and testing products on it. Well, I am glad to say a lot of these items are now showing up for sale. We have some cool Unbranded lowers that have a couple different design options.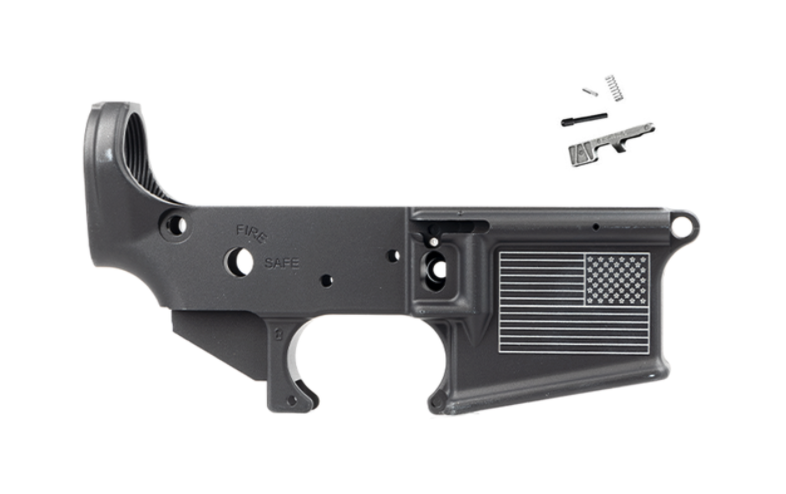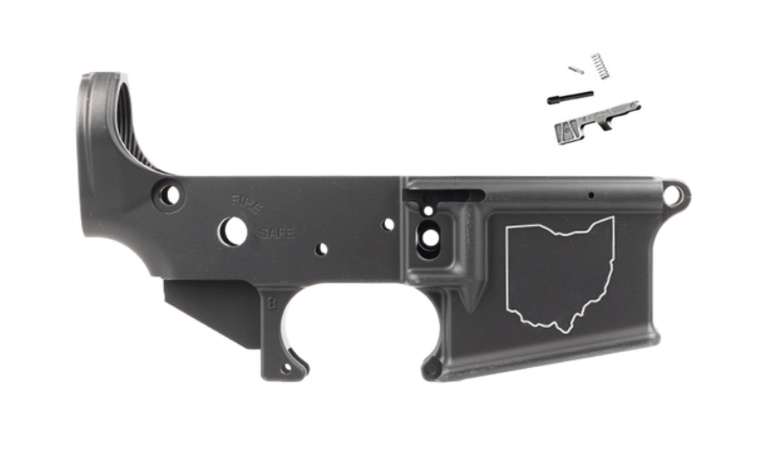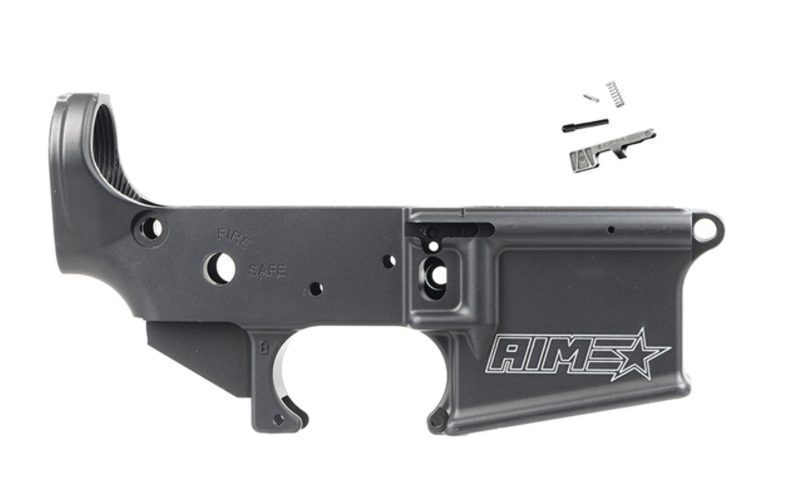 We have also started doing some mags, we sold out of the ODG Topo mags real fast. We still have some of these super cool plaid options.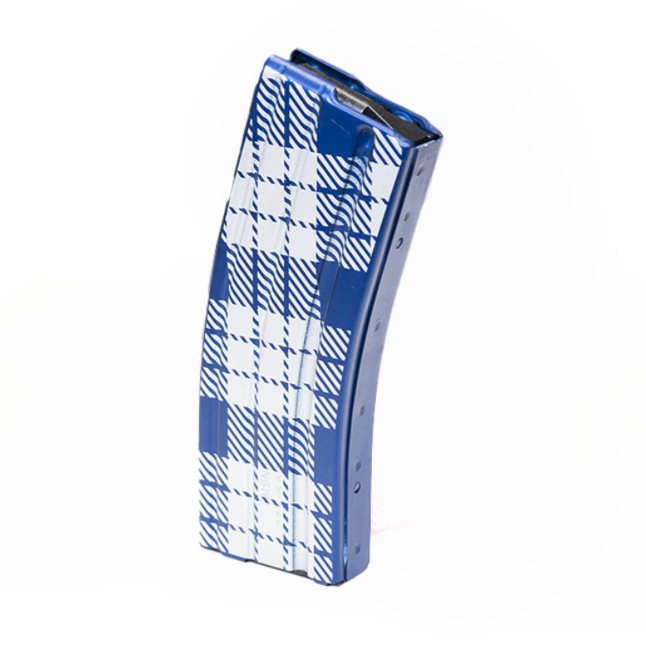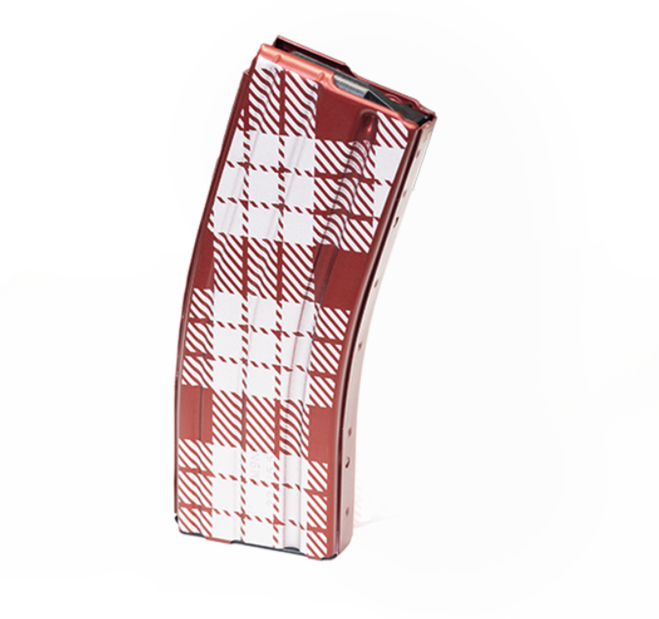 What I think will be the coolest part is our laser services option. When you are on the website hit the menu and scroll down, you will see Laser Services. Click that and you will see our newest option for the Glock guys out there.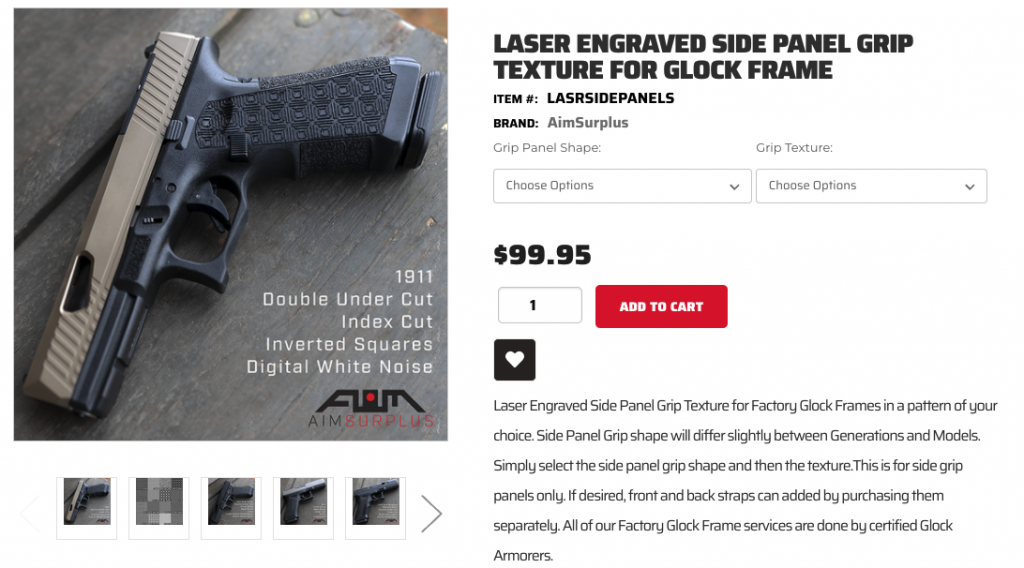 We will be offering a mail-in service or if you are local, drop-off service to get your Glock stippled. You can have a variety of frame panels lasered with a design of your choice. Panels included: 1911 panels. Interlocked Panels. Logo Panels. Ray panels. Box Panels and Ripple Panels. All these panels and the patterns in the image below are the current options on the website with more to come.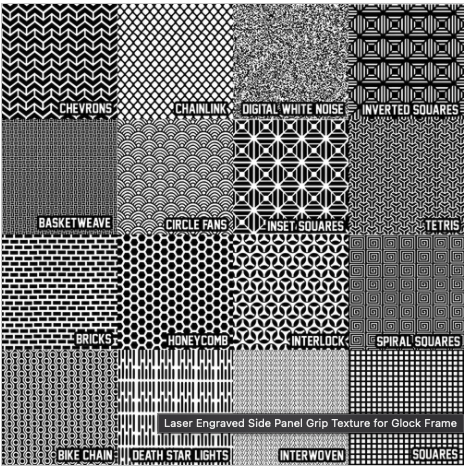 Here are a couple images of completed firearms to give you an idea of what we can do at AimSurplus. Each image lists what panel is done with what texture is lasered and what other modifications are done to the frame.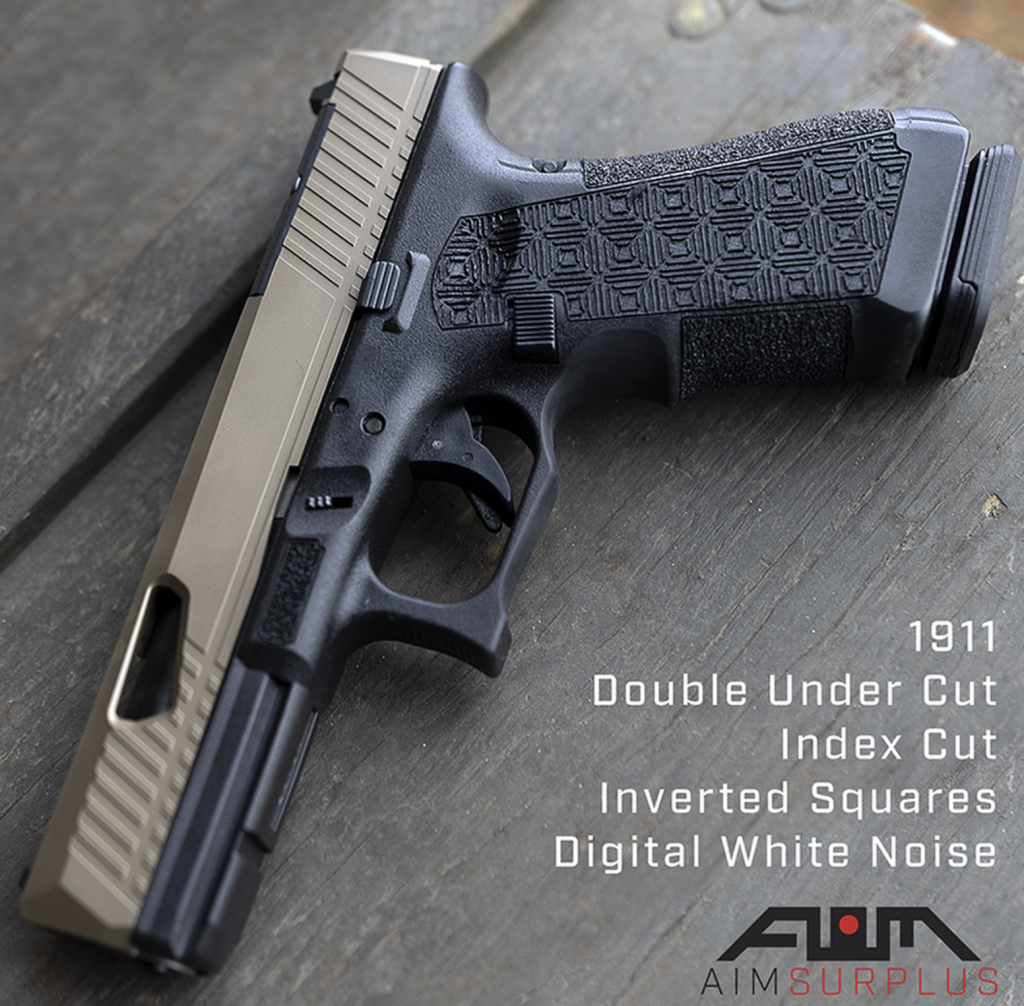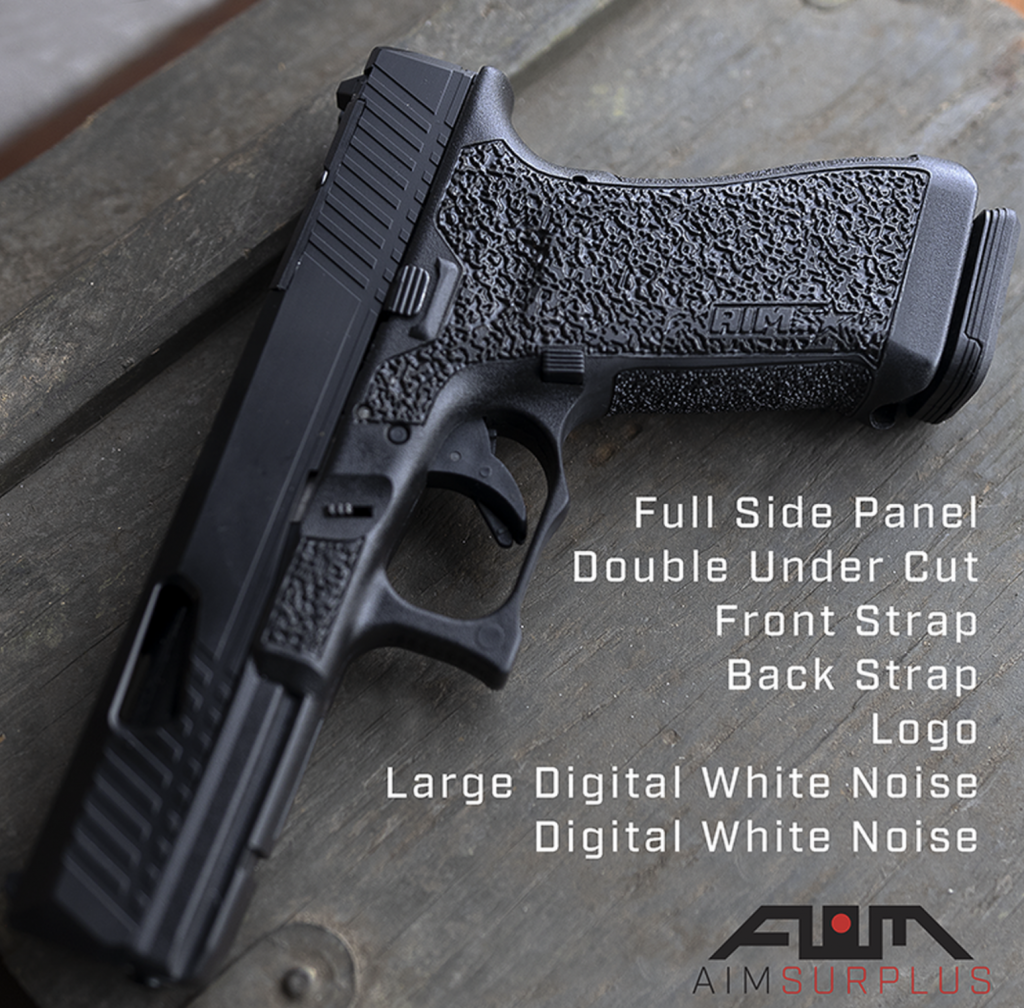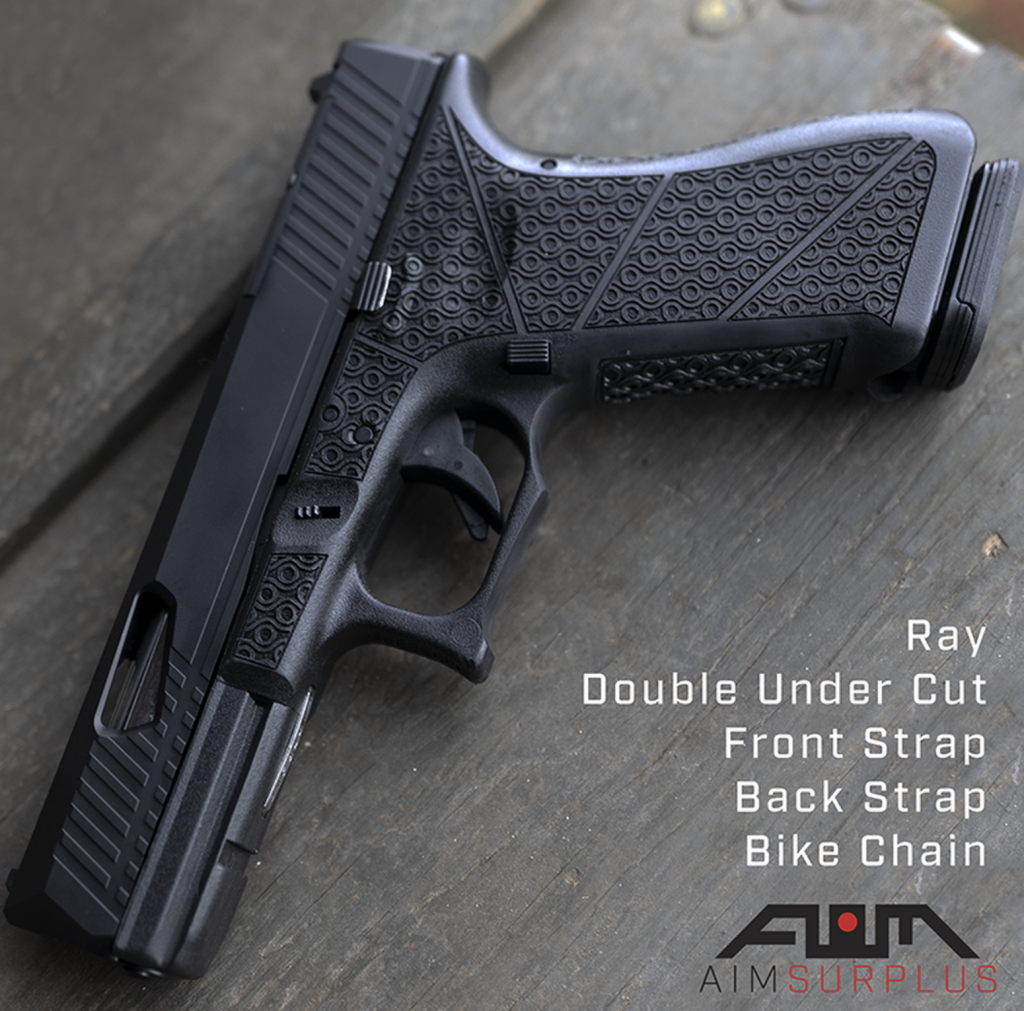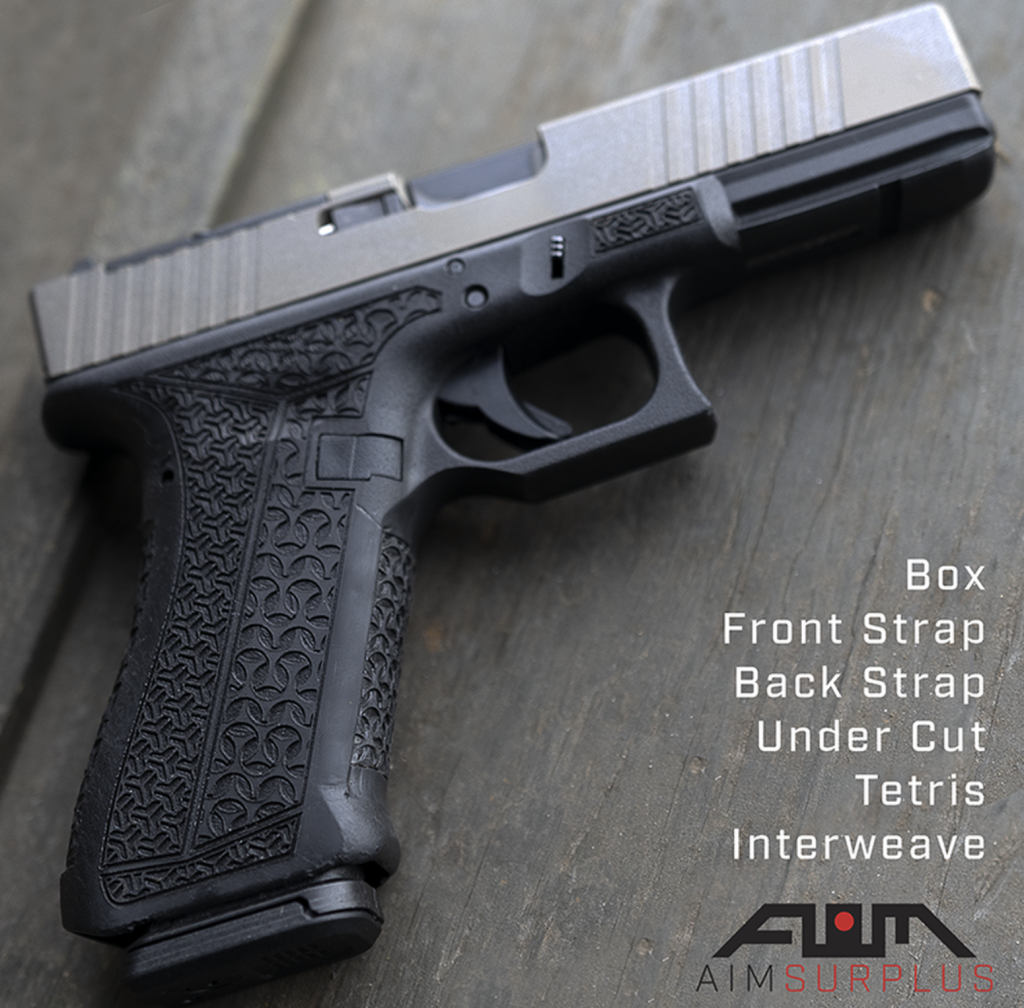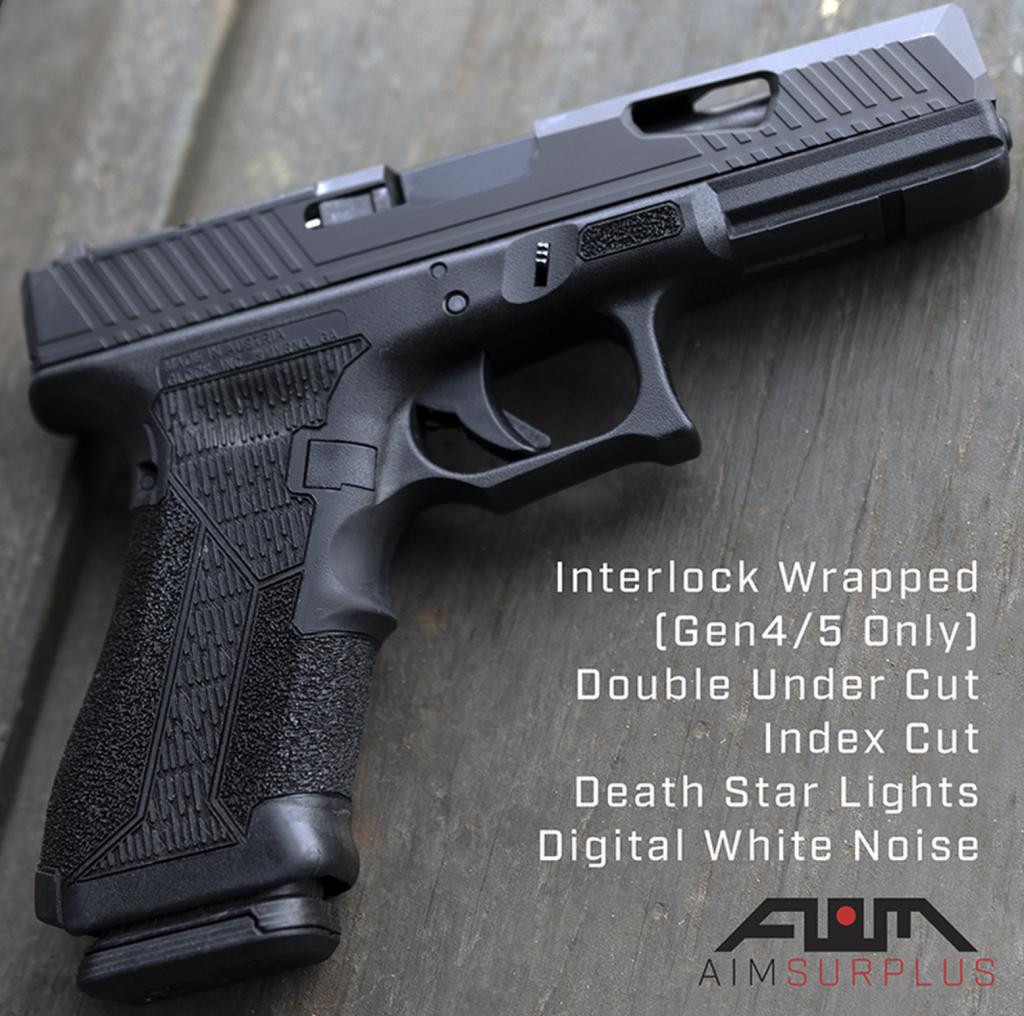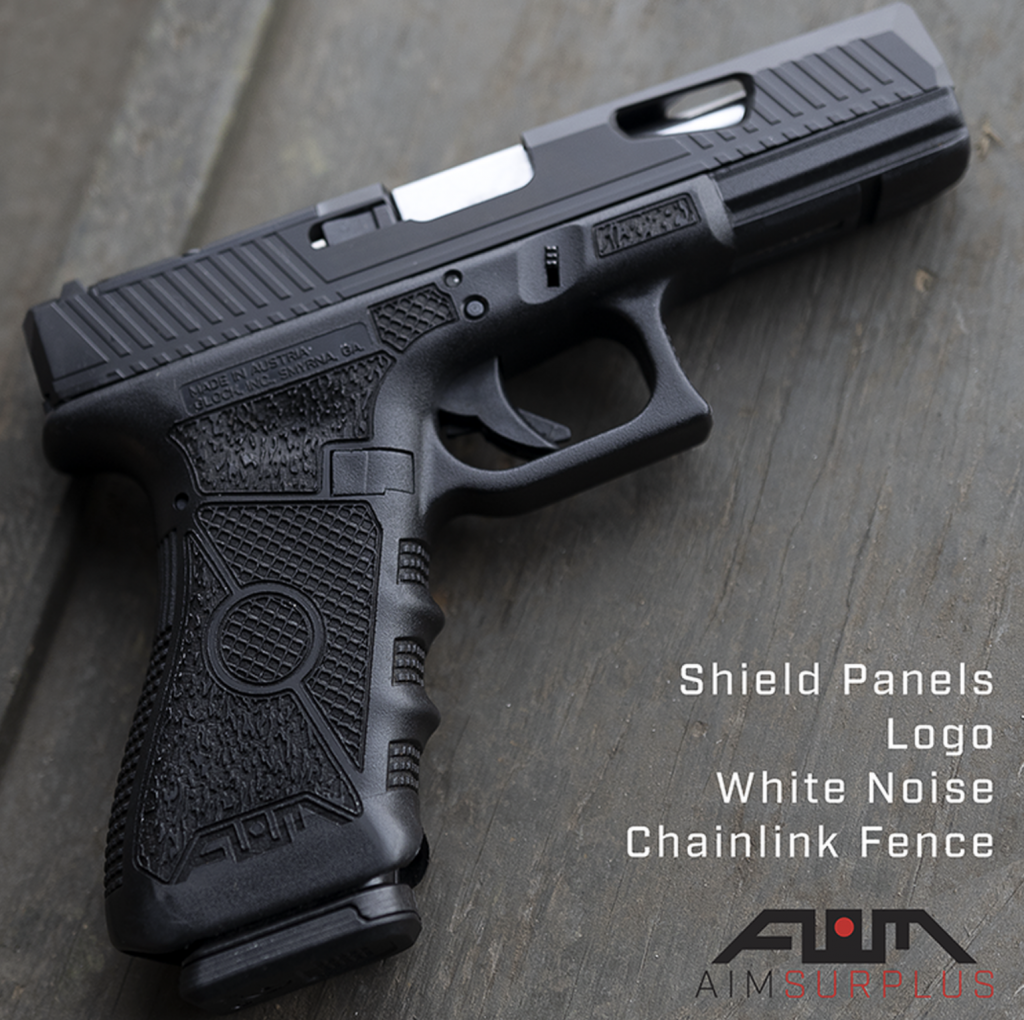 Pretty cool stuff. You might think yeah but I bet it's a hassle to get my frame shipped. It's not! Here is the process for the whole thing:
Once you have selected and paid for all your laser grip options, it is time to send your frame in with your Order Number. We prefer if you just send the frame, as we will not be responsible for anything extra that ships with it. Rest assured, your frame will only be worked on by certified Glock Armorers and will be in good hands. If you order other items or parts at the same time, they will ship with the frame when it is complete.
The current turnaround time is only 1 week. Sometimes even less. What that means is that we will laser engrave and send back your completed frame within 1 week from receiving it.
If you have any questions or would like other parts you ordered installed by our certified Glock Armorers while we have it for lasering, please email [email protected].