The B&T GHM9 Gen2 is a compact, semi-automatic pistol. It features a polymer frame and a cold hammer-forged barrel for durability and accuracy. The GHM9 Gen2 is chambered in 9mm and has a magazine capacity of either 15 or 30 rounds with B&T magazines but we also currently have a Glock magazine option! So you can run all types of 9mm Glock magazines and the new drum mags from Magpul!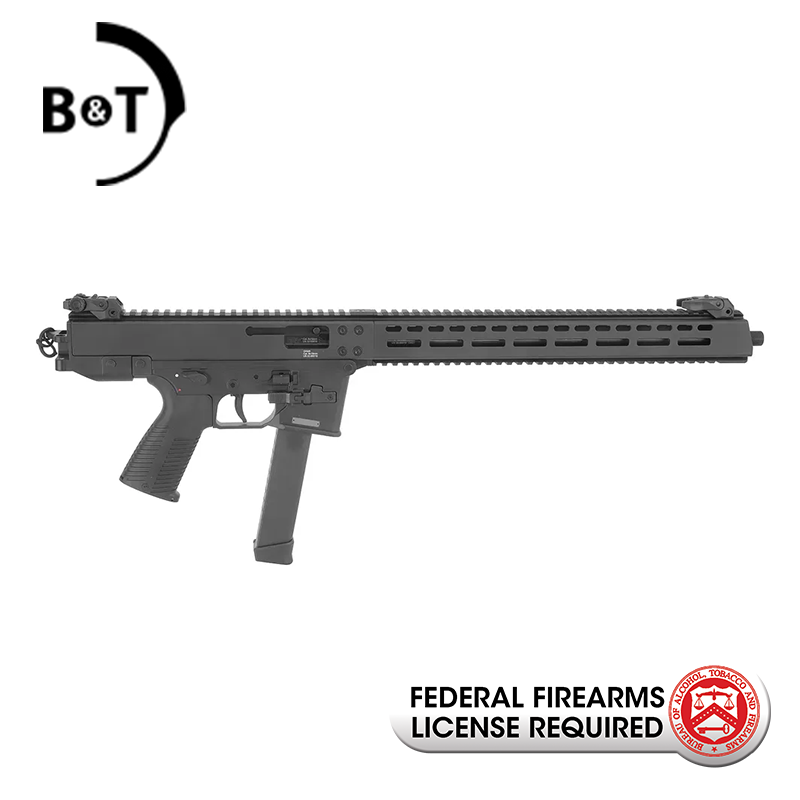 One of the standout features of the GHM9 Gen2 is its modular design, which allows users to easily change out various components to customize the gun to their specific needs. This includes the ability to switch between a suppressor-ready barrel and a standard barrel, as well as the option to add various sight systems and other accessories.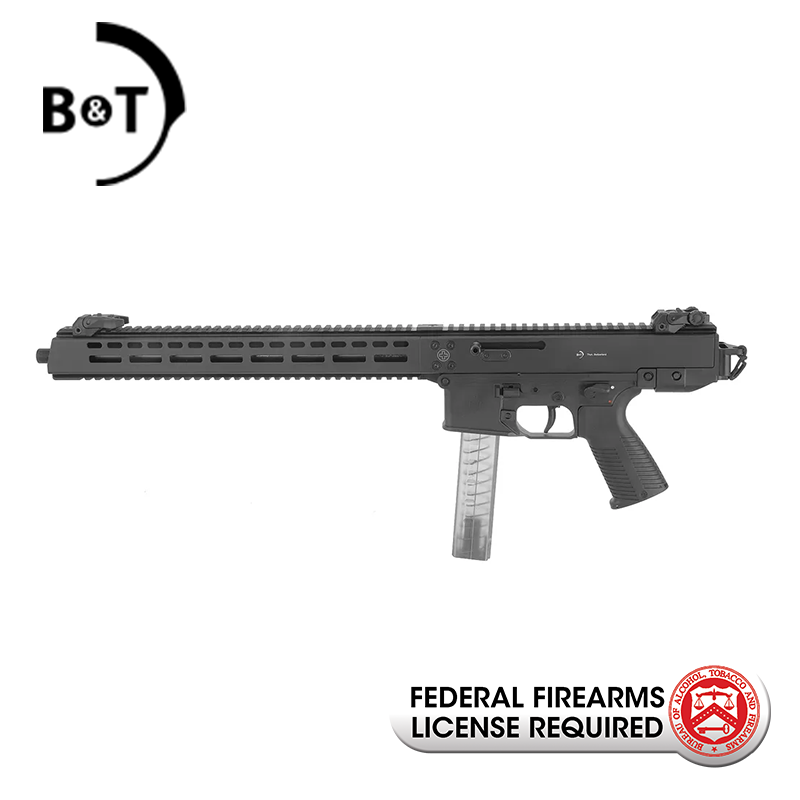 The GHM9 Gen2 also features a safe and simple blowback operation, a reversible magazine release, and a left-side charging handle that can be easily operated with either hand. The gun has a low profile and a slim design, making it well-suited for concealed carry and other close-quarters situations.
Overall, the B&T GHM9 Gen2 is a versatile and reliable firearm that is popular among shooting enthusiasts and professionals alike.