I posted my viewpoint of the Gabe White Class, I wanted to get insight from another shooter at AIM who also took the class. I tossed some questions at Mitch and here is what we came up with: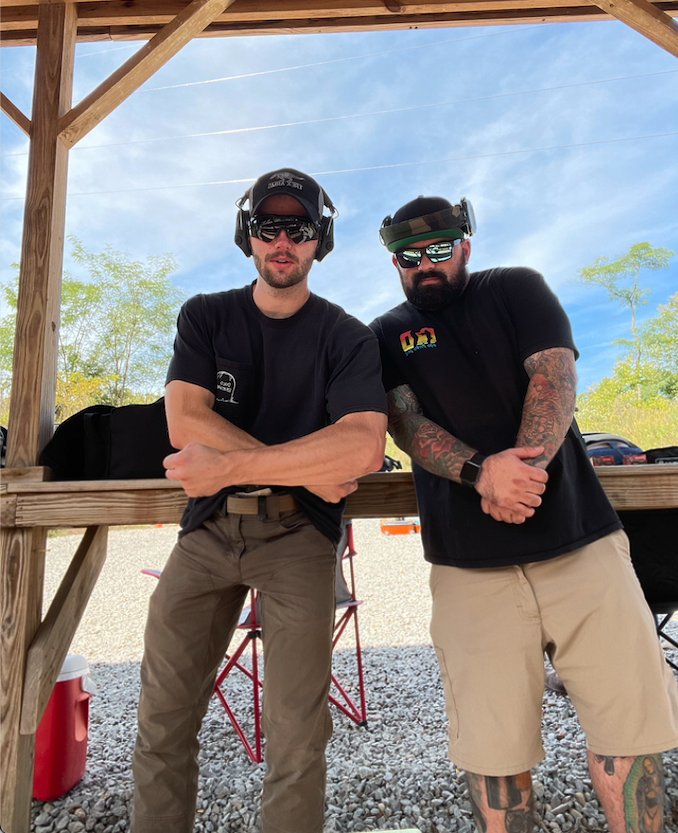 1. What is your prior firearm experience?
I grew up around firearms but was never terribly involved until about 2019. I did a bit of dry fire practice but very little live fire. I ended up taking a CCW class at Impact Shooting Center and became a member shortly thereafter. Since then I've taken one weekend-long class and have been hard training with friends and coworkers.
2. What firearm/setup were you shooting?
I typically carry a Glock 17 gen 5, topped with a Trijicon RMR on a Slideworks slide. And of course, a Surefire X300U, because you can't shoot what you can't see. The T.rex arms sidecar is my current go-to for holsters and that is carried on a Kore Essentials EDC belt.
3. What did you hope to learn going into this class?
I truly went in with no expectations. I purposefully went in (almost) blind so as to not skew anything that I learned. I wanted to just take everything at face value, and not have any preconceived notions of how it might be or what I might learn.
4. What was your biggest takeaway from the class?
Repetition, repetition, repetition. Everybody wanna be a bodybuilder but don't nobody wanna lift these heavy ass weights, right? You really have to put in the time and effort to get good at this. And it is very much a perishable skill. You can watch all the YouTube or Magpul DVDs you want, but the guy that's gonna be the best is the guy that really puts in the work.
5. What area did you improve the most?
Trigger press. Really focusing on seeing the sights and making a clean trigger press for those low percentage shots.
6. Is there anything you thought you would learn but did not?
No, again I went in with no expectations for a reason. Which I think is a good way to go into a class. Just absorb it all.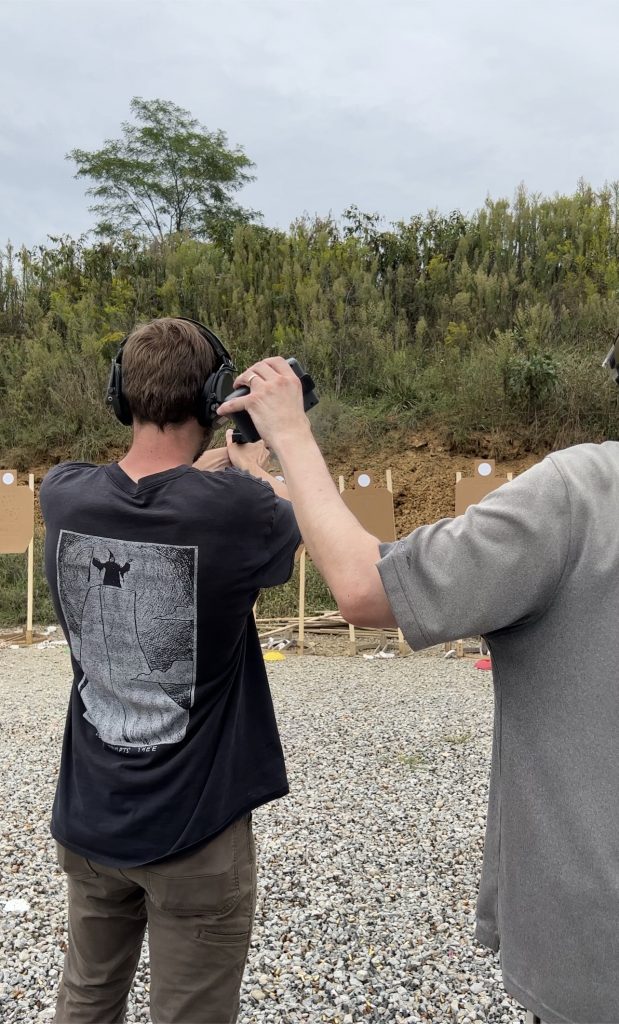 7. What did you think of Gabe White's teaching style?
He plays no games and has a clear reason behind everything. He was very easy to get along with, and for me was very easy to listen to. He can be animated at times and really grab attention if needed. He moves very fast, so buckle up. It wasn't an issue for me at all as I am not really a person who can sit still. So when Gabe was keeping everything at a higher pace it was nice for me.
8. Are you going to try and get the turbo pin next year?
I just might. I'll take the light pin this time around. Now it's time to keep working on everything and keep a high standard for myself. Train to high standards so that if it all falls apart it'll still be more than proficient.
9. How did you feel going into the standards, did you have nerves of steel or jello?
I think I was pretty calm throughout the standards. That's another area that I came into blind. I didn't look into the standards at all. I was very pleased to walk away with the light pin, especially having never shot the standards before. That's honestly one of the biggest things to shooting well for me, is to remain calm and shoot how you know you can.
10. What's next for you?
I plan to take all that I've learned and continue to think critically when training. Train with a purpose and assess real-world situations to be guidance. I'd like to start shooting USPSA as well. We'll just have to see.
I have been shooting with Mitch for a little over a year maybe right around a year. He is the only person I have been around who genuinely does not get nervous during a test/standards run. Treats it like its normal drills. Stoked to see what this kid progresses into as a shooter.
-Cano