This week I picked a really cool gun from a brand people may be sleeping on. Tisas/SDS imports have been making noise in the 1911 world with their budget-friendly 1911 lineup. Now you may be thinking oh it's a cheap 1911, it's probably junk. You would be wrong. These 1911s are probably the best sub-800 dollar 1911s you can get. There are a couple options that go above $1,000 starting but they have 16 total options, so 14 of them are below $1,000. The quality is there, they are built very very well and even the super snobby 1`911 fans have acknowledged the quality of these pistols. They are not just .45, they come in 9mm and even 10mm!
The pistol I am wanting to highlight in their lineup is the Tisas 1911 D10 which is chambered in 10mm.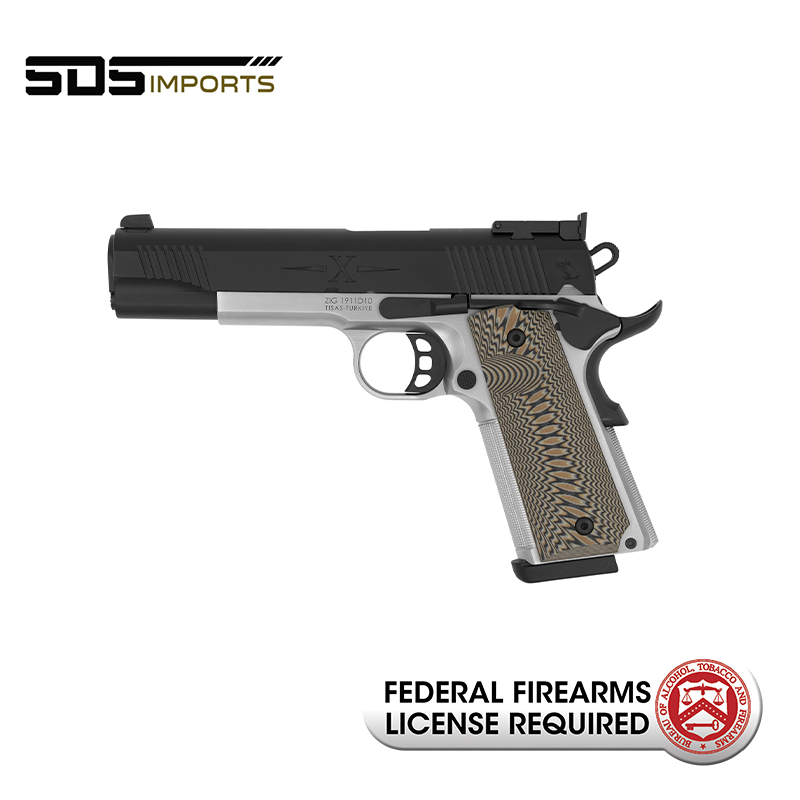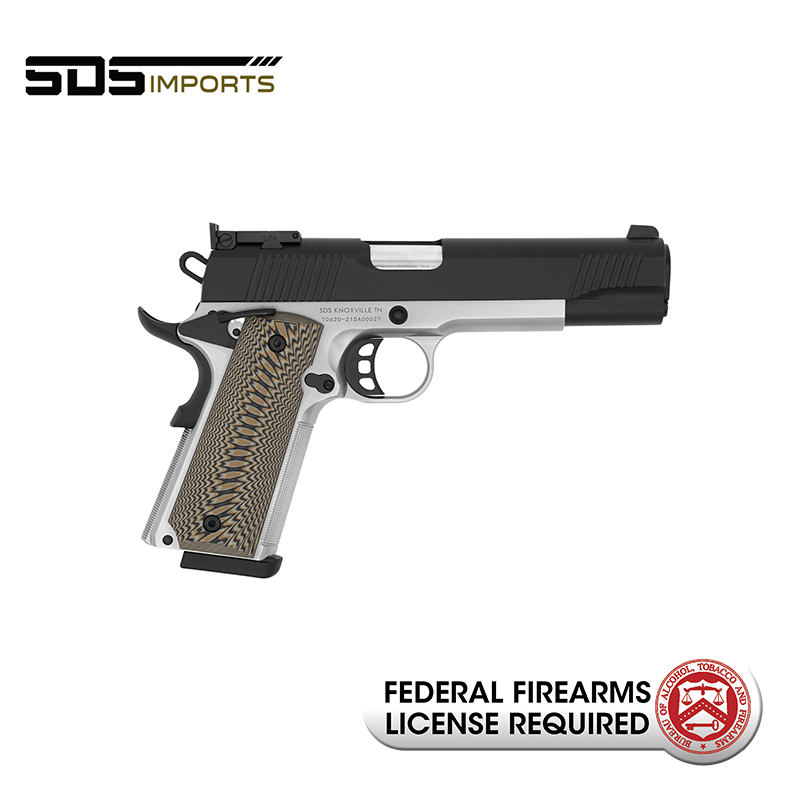 The spec sheet alone speaks for itself.
– 5″ Hammer Forged Barrel
– Forged Full-Size Length Slide w/ Front and Rear Cocking Serrations
– Forged Stainless Steel Full-Size Frame
– 25LPI Checkering Front Strap w/ Trigger Under Cut
– Stainless Flat Mainspring Housing w/ 25LPI Checkering
– G10 Target Grips
– Flared and Lowered Ejection Port
– Ambidextrous Safety
– LPA Small Blade Adj. Rear Sight, Serrated Black Front Sight. (Bomar Cut)
– Series 70 Internals
– Includes 2 Magazines, Cleaning Kit and Owners Manual
– Waterproof and Lockable Hard Case, w/ Fitted Cut Foam Insert
– Weight 2.40 lbs. (Unloaded)
Without getting into the ballistics and argument of .45 over other calibers, I think this is a great option for home defense or if you want to carry it.
Check one out!
-Cano