Do you hate Josh Vance? You should. Most people do. It's a lifestyle #Ihatejoshvance
Here is his EDC: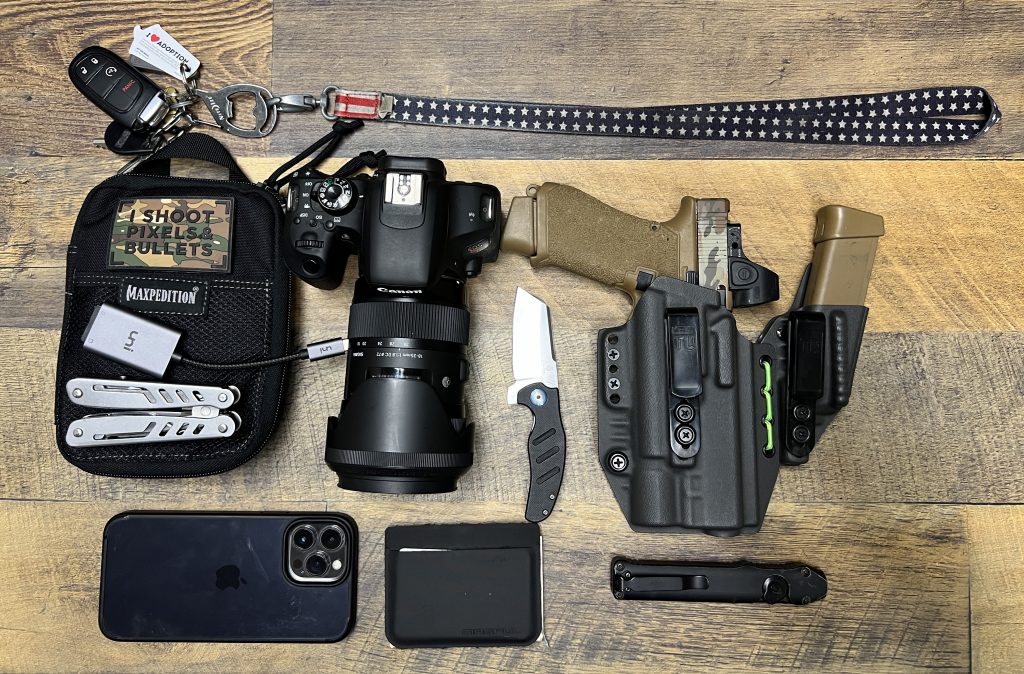 Josh is always shooting pictures whether you want him to or not. kidding… kind of… He's got his Canon on him ready to go.
He's got his trusty Glock 19x with SRO, Apex Trigger, and x300 wrapped in a Tier1 Axis Elite.
His Kizer knife and Streamlight flashlight keep him ready at all times.
I enjoy most his Wendy's frosty card. you never know when you need a frosty and having this card makes sure you will get one for free.