It's Monday. Nobody likes Monday. Let's change that. Here is a new thing I want to do, drill of the week. Give it to you Monday, you got all week to look at it and learn it. Run it on the weekend. Brag about it and tell your friends they suck and need to train more. Sounds like fun to me.
This week: Failure to Stop Drill, or Mozambique
The Failure to Stop Drill, or Mozambique, is usually done with a pistol when us at AIM run it but it can be done with a rifle or shotgun if you really wanted to do it.
Take a USPSA Target or body silhouette that has a dedicated chest and head area. Set the target up at 7 yards with your pistol and I Like to do 25 with a rifle.
Start from holster either appendix or OWB, if range rules say none of that good stuff, do low ready.
On the beep, two shots to the chest area and one to the head.
A four-second par time is a good time to aim for when shooting the Mozambique Drill at seven yards. Better shooters should be able to perform this drill in 2.5 seconds or less, from the holster. Real Spicy guys can shoot it in around 1.5 seconds.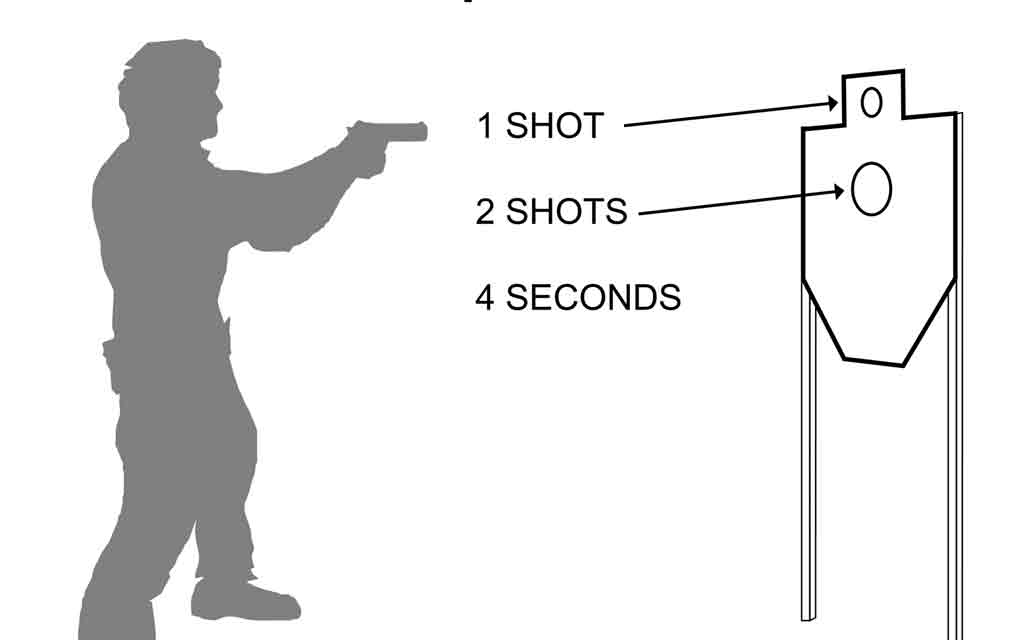 Get out there and get training!
-Cano