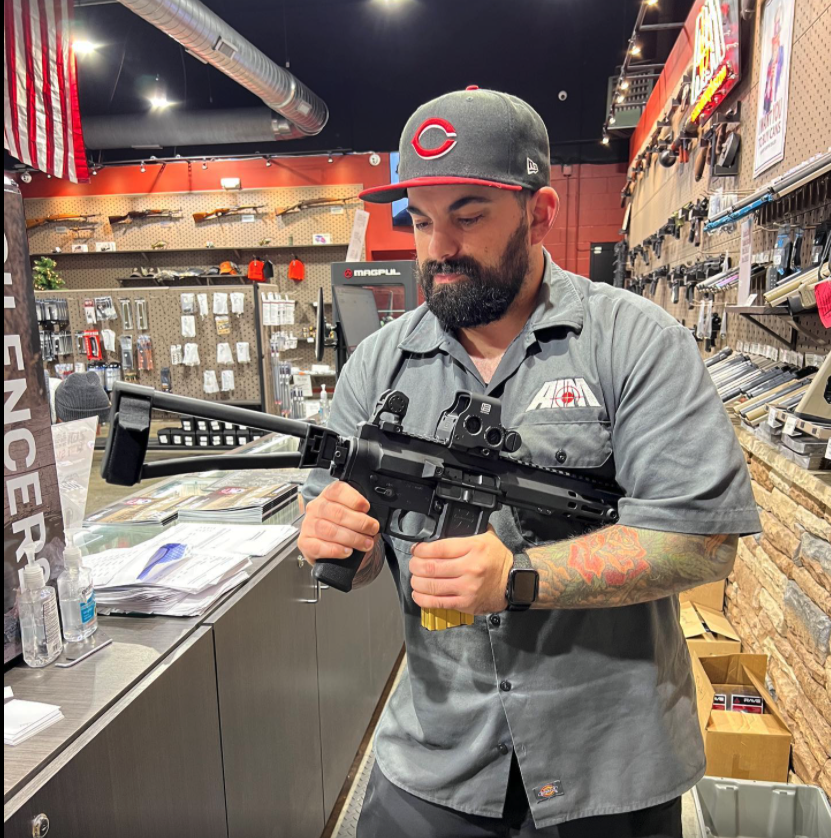 One of my favorite products that we picked up this year is the triangle folding SB Tactical brace.
When it first came out I thought it looked cool and was happy to see more brace options for the AK out there. However it wasn't on my radar too much since I didn't own an Ak and I would have no use for it. That all changed when I remembered about the Knight's PDW.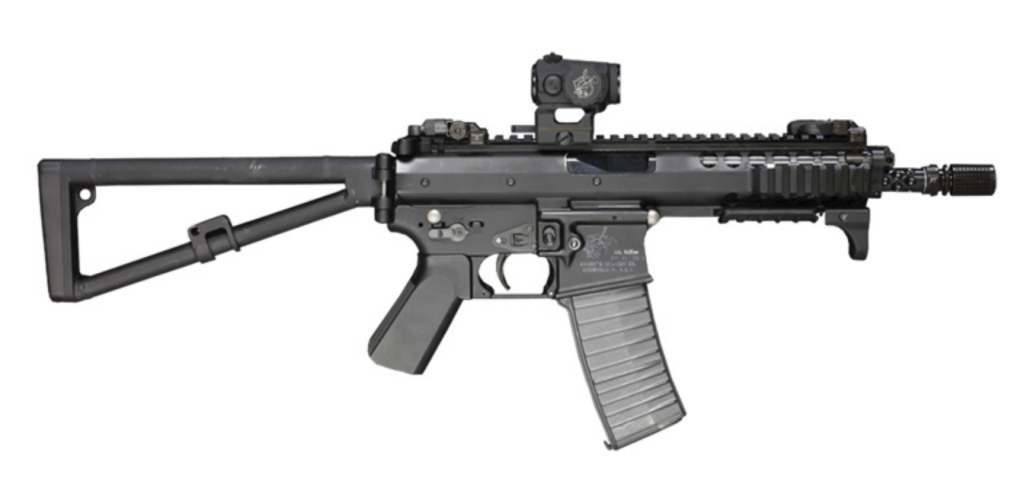 We finally had a way to make KAC PDW look alike clones. That PDW is one of the most iconic guns out there in the Knight's universe. A very rare and Iconic gun and one that's super difficult to replicate. It is basically an AR platform that will allow for a Triangle Stock. A normal AR has a buffer tube to function and finding a platform that doesn't is few and far between.
The perfect platform had shown up to pair it with too! The Foxtrot Mike gen 2 Pistol. It was a new buffer system that gave you a normal looking AR. Then removed the buffer tube and moved the recoil spring and buffer system into the upper. So you no longer were forced to use the buffer tube. It ships with the 1913 adapter in the lower already so you can toss on a 1913 brace and start shooting. Lots of people were running the normal SB1913 and the folding buffer adapters. However I would be running the Triangle brace to do my best to replicate that Knights.
Oh boy, does that gun look sweet. I finally had a close enough clone of the PDW that I was actually happy with. It is like a childhood dream coming true. The next best thing would be to stumble upon millions of dollars and just buy one of the prototypes. However I don't see that happening any time soon.
Head to our website. Check out these 2 products and consider jumping on the Knight's Clone idea with me. This is a combo I think looks great and actually works really well!