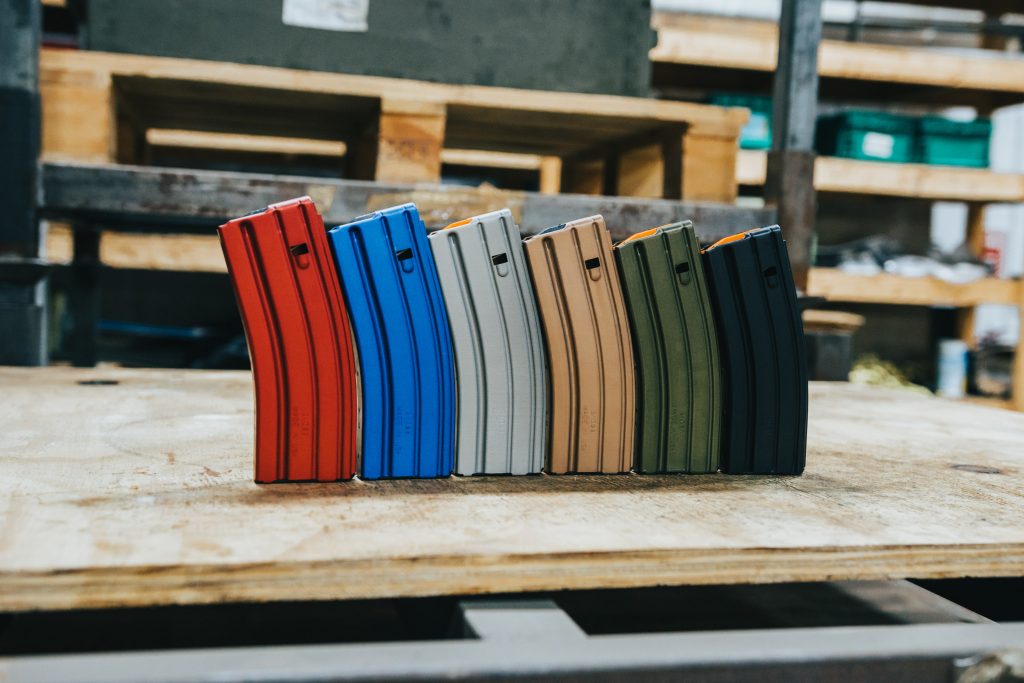 Duramags have been popular for a long time now. They make some of the best aluminum and stainless steel AR15 magazines on the market right now. If you have a weird caliber AR15 like a 7.62×39 or a 6.5 Grendel, then you more than likely already own some Duramags because they are the most popular magazine for ARs in the odd calibers. They tend to feed reliably and consistently and work well.
The past few years they have been releasing their simple Aluminum magazine in a variety of colors that have been crazy popular. Everyone knows somebody that has done some sort of color scheme to their AR. It is annoying having to paint mags or pay to have them cerakoted for just 1 rifle. These magazine come in at the normal price and are decently easy to find. They look good, function good and are cheap comparatively.
They have a huge following and can also be used to help identify your magazines at the range. They can even help quickly identify the caliber without having to look. If you know you only brought red mags to the training class, then you won't have to worry about getting mags mixed up with a neighbor. If you have .300 Blackout and a 5.56 at the range it can be catastrophic if you get the ammo mixed up the wrong way. If you know that the blue mags only get loaded with .300, then you'll know right away that you've made a mistake or a buddy has if you see a blue mag in your 5.56.
Whether you want them for the form or the function, they are great magazines. Duramag has reliably taken control of the metal AR magazine market and I don't see them losing that position any time soon.