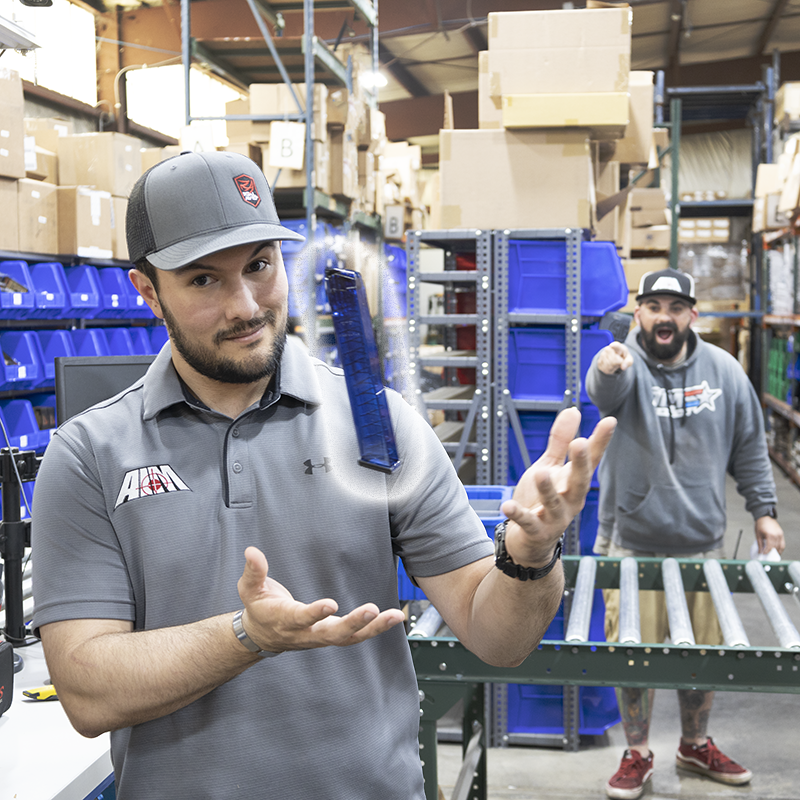 We talk all the time about how people geek out or are constantly trying to track down the different colored AR magazines. For example the Red and Purple Lancer Magazines or for those OD guys, the OD Green or even the pink Duramags.
Typically you don't see too many people making handgun magazines in different colors because the magazine is stored inside the grip of the gun and you wouldn't really ever see the color. Unlike how in an AR almost 3/4th of the mag hangs out of the receiver.
Now that PCCs have become super popular, you're starting to see some more designs and colors making their way into the extended magazines. Technically anything but a Glock 26 mag will hag out of a 9mm Glock mag compatible AR9. So it's cool to see places like ETS now jumping on the train. We just started carrying these Blue 32rd stick mags. You get that little bit of a cool factor knowing that you get to accent your rifle with a little bit of color that isn't mainstream like FDE and Black.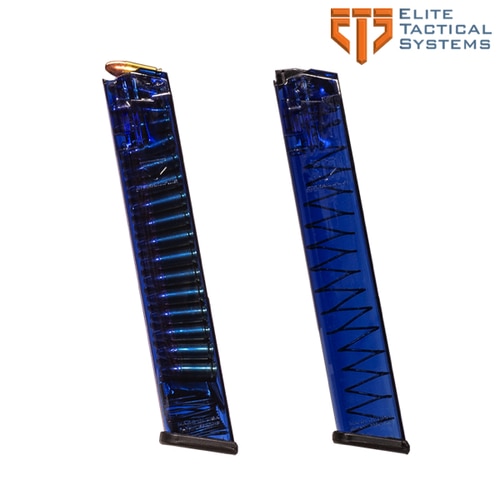 Hopefully, you'll start to see other companies jumping on board with other colors and designs. PCC stuff is exploding in popularity and growing more and more every day. I think you will see these magazine manufacturers start realizing that and you'll see them trying to keep up with the trend. Until then, we have the blue ETS mags in stock on the website and they are super cool!