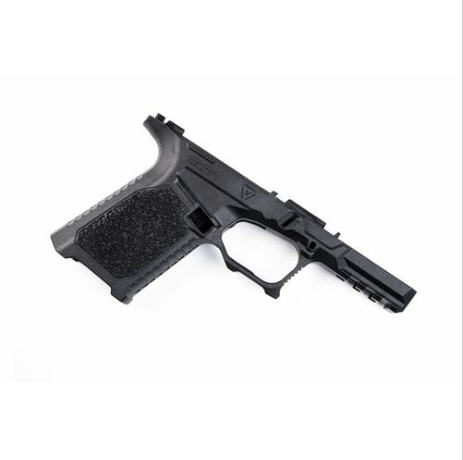 Strike Industries is one of the few companies that seems like they are releasing a new product every week. I'm not saying that's a bad thing at all because they have come out with a ton of innovative and convenient products.
For the longest time Polymer 80 was the only place making 80% Glock frames. They had the market all to themselves. Then came along Strike Industries. The Strike 80 frame not only looks cool, but it offers a different variety that the market has been asking for.
---
Everyone building a 80% Glock always had the same thing in common, the frame. Your slide could be different or your optic setup or barrel, but the frame was the same. Strike offers that variety and style that takes a gun and makes it just that little bit more different than your buddies gun. The Polymer80 frame was super squared off as well. Had great texture and a nice grip angle. This frame goes even further. It has a more round frame making the edges less box like and the texture on it is superb. The overall look of the frame has more cuts and lines than other frames and just makes it look slick.
So check out the website and grab you one before they disappear! These things sell out ridiculously fast because of the high demand for them. If you see one in stock you better snag it while you can!
---