Alrighty folks. Aim Drill 1.1 had a ton of submissions and only a handful of passes. Some of our buddies took the challenge and smoked it. Shane from Impact Shooting Center was the first, then, we had Donovan Moore of Point 1 Tactics crush it. Then Graig from Neo Mag then proceeded to smoke it. Here is a link if you want to check that out that run!
https://youtube.com/shorts/8hv7Tdz5ZyU
And then…out of nowhere… Bobby Brisbin sent his video in and beat everyone by a good chunk of time. Bobby likes to go fast, he believes in speed. Hot, nasty speed. Check this run out:
https://www.youtube.com/shorts/eoDEw7-jJY0
This month we are releasing version 1.2 and at first glance, it might look easier because it's only 6 shots total but it is sub 6 seconds on the time. The beautiful thing is you don't have to worry about finding another target, it's almost like we designed the target that way…
For this drill, we are looking at one shot to each 1-inch square at the top then 1 into the black circle. Perform a slide lock reload and then repeat the 3 shots.
Check this out: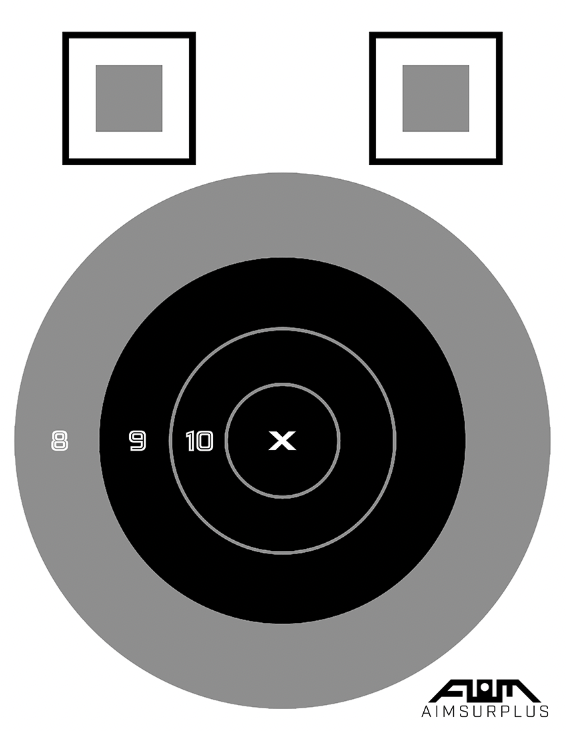 Run this. Tag us/DM us. Get a patch and bragging rights!
-Cano