I have been posting about our EDC/Pocket Dump setups and it's been all the guys carrying. This week I wanted to take a look at what the office mom carries.
Autumn has chickens and she loves her chickens… I expected her to have some sort of chicken or baby chick in her bag. That and snacks… because I like snacks and I was hoping she had some in the bag.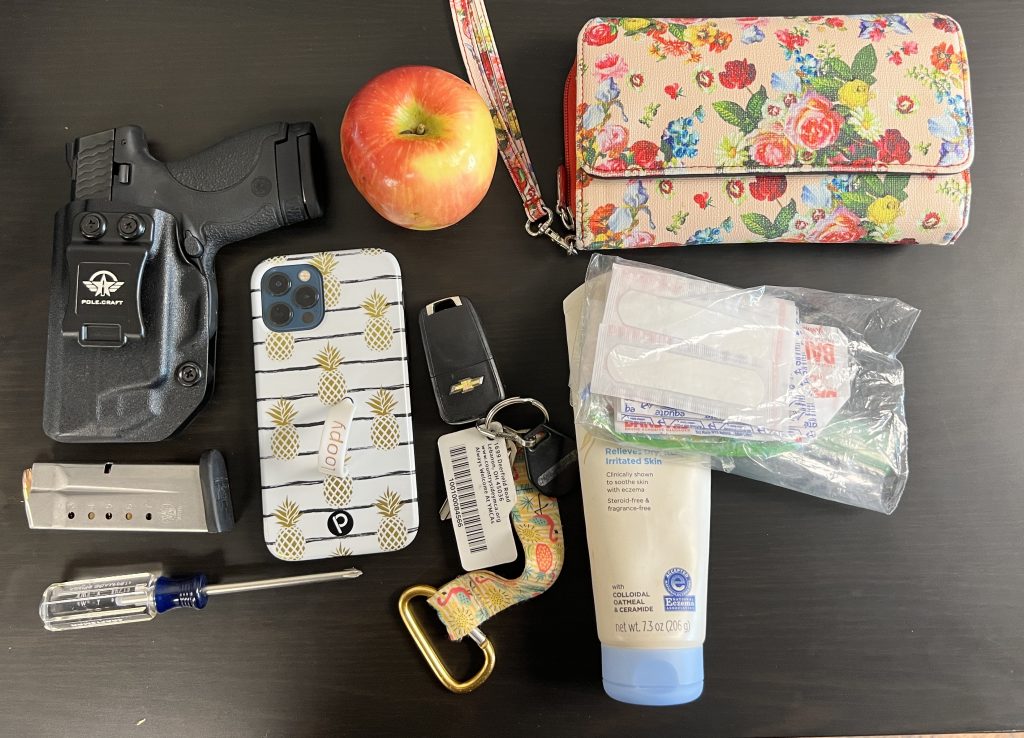 Autumn is running her M&P Shield with an extra magazine and plans on upgrading to the new Shield Plus. This may frighten you but she carries a screwdriver as well, she said "A knife is ok, a screwdriver is personal" and then shouted, "catch me on D-Block bruh!" Once she sheds her inner gangster she goes right into mom mode. Cellphone/keys sure but an apple for a snack! We have lotion and bandaids and her wallet. Now, this obviously is not her pocket carry, but unless you want her to shank you this will be her post!
-Cano