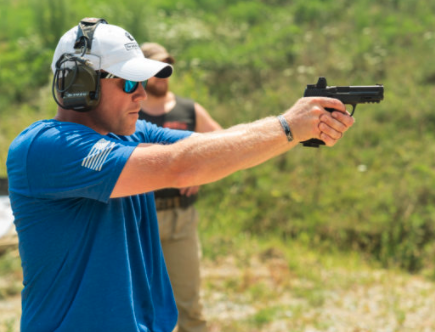 Now that the blog is up and running I can get back to action.
Last month I was able to take Point 1 Tactics Hybrid Pistol Class with Donovan Moore.
It was a 2-day class that blew my mind. Donovan is the man. The level that guy shoots is insane, even better is how he teaches you it's possible for you to get to that level if you put in the work.
Day 1 was all about concealed carry applications and 100% accountability for every round that leaves your pistol.  We put up a USPSA Target and everyone wrote down their name and for every shot you missed outside the zone you added a tally.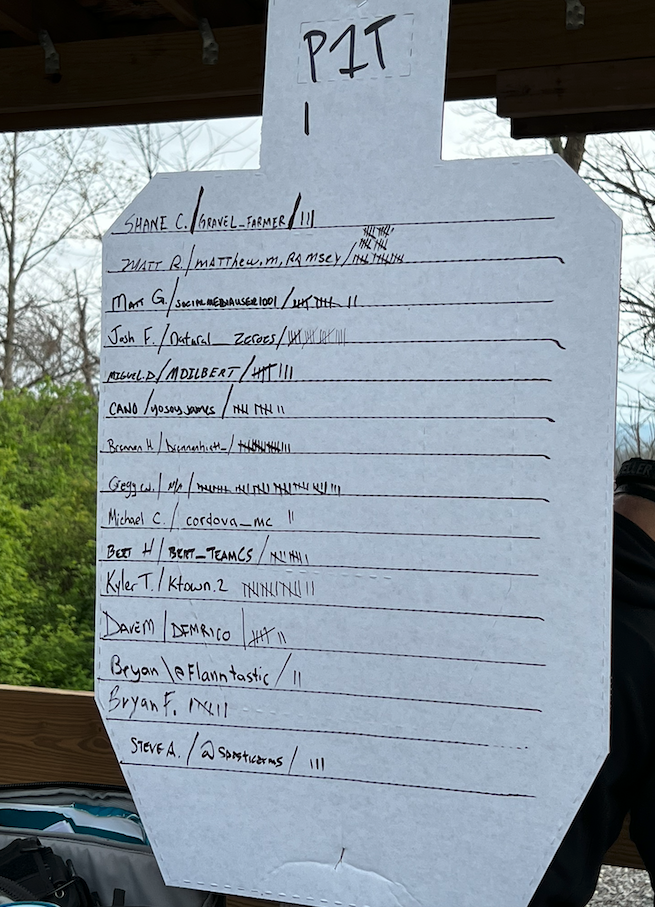 So much information but it was not an overload. Everyone got to see him run his cold start and then try it themselves. Anyone who has passed his cold start time of 11.5 clean was pushed to do the 8 seconds time.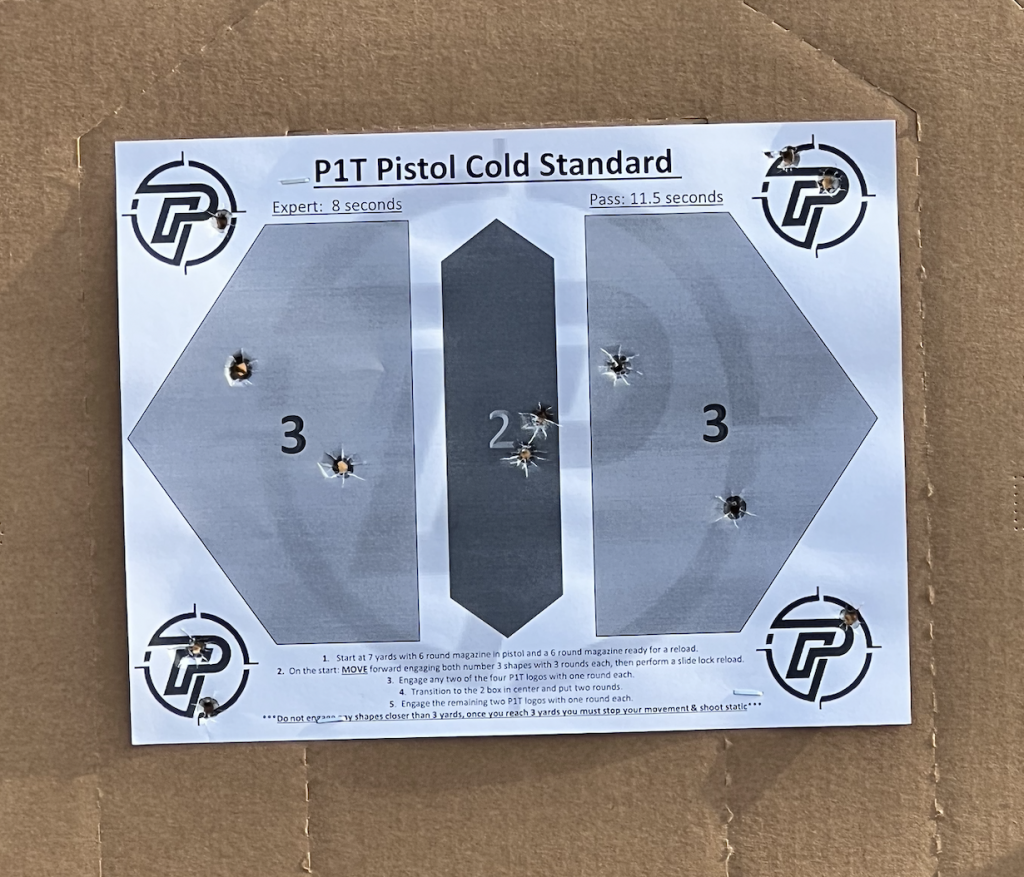 We went over trigger prep for a good 45 mins and it was the most informative way I have ever heard trigger prepping explained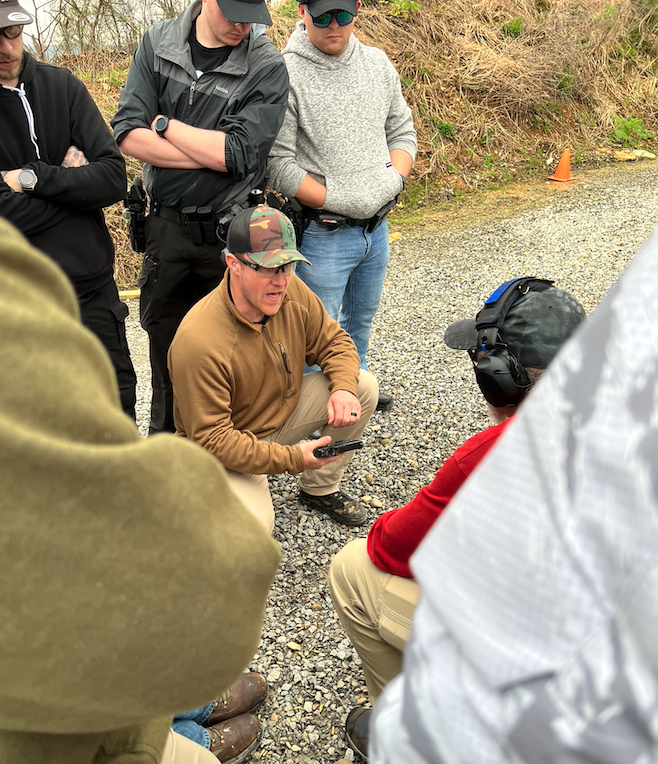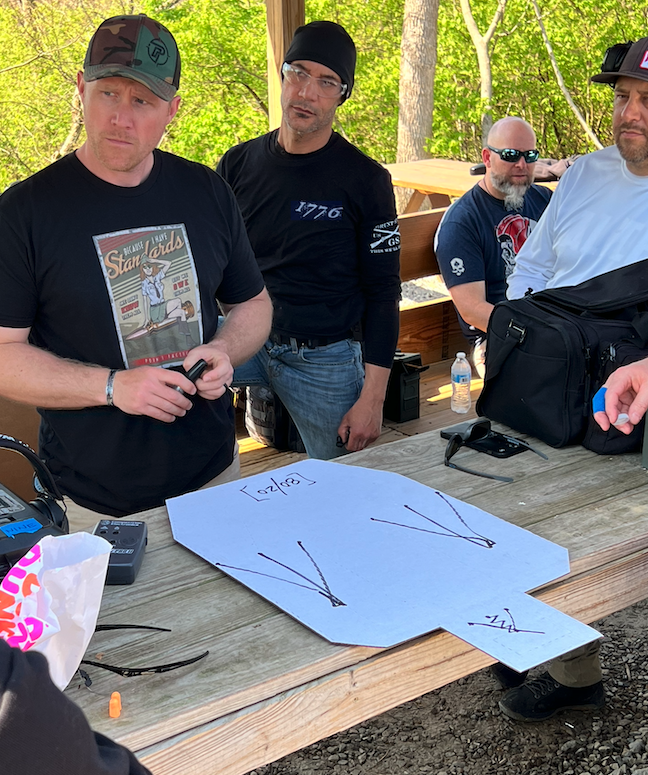 Day 2 was more on speed and pushing what you knew and learned to the absolute max. It was a lot of fun and in direct sunlight, draining. I was beaten up and I made the wise choice to sign up for his 2-day vehicle class for the next 2 days.
Sadly I did not get a lot of pictures the second day because I was so involved in the shooting I did not think to take pictures.
If you have the chance to take a class with Donovan, do it. It will make you a better shooter.
-Cano