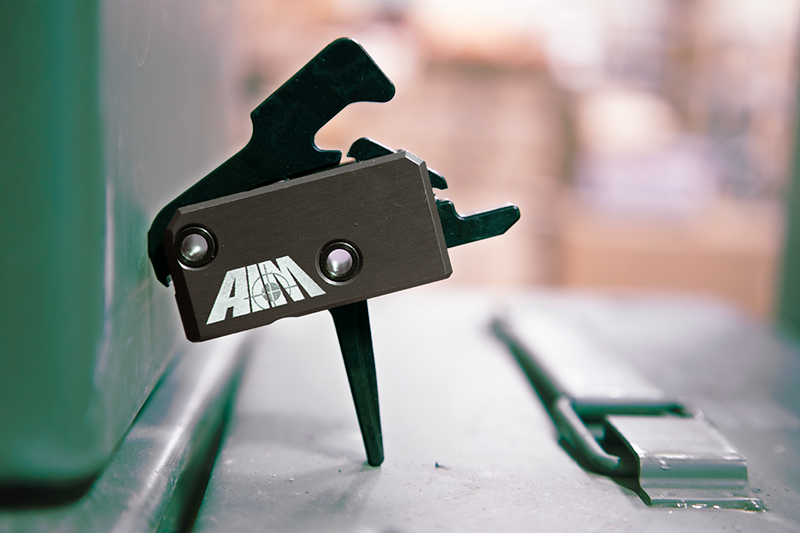 Drop in triggers are nothing new. They have been around for a while now and are arguably one of the best upgrades for a rifle in my opinion. Lots of people try 10 different triggers and pick between a couple to keep in their rifle. However I am a fan of having the same trigger in all of my rifles. That way if I have to pick it up and use it no matter which one it is, I'm comfortable with it and familiar with how it's going to shoot.
---
When you have several rifles and want the same trigger in them. Its sometimes difficult spending $280 per Geissele trigger for each one. So that's where our AimSurplus SSTAT trigger comes into play. These retail for $99.95 and are quite often on sale for even cheaper. We all hate the Mil-Spec triggers with a passion. So these super clean, crisp and simple triggers are an awesome option. With a 3.5lb break and a crispy reset they are hard to argue with. Most other drop in triggers start at the $120 price range and only go up from there. Our SSTAT Trigger does everything those other Drop-ins do, just at a better price.
---
That makes it easier to buy 3 or 4 of them for all your rifles and not break the bank. You don't have to worry about your wife seeing a $900 credit card charge and sending you to the dog house or to sleep on the couch. We have several videos on Youtube and our website showcasing how easy it is to install these triggers as well! They always seem to sell out very fast and we can hardly keep them in stock. We even went out of our way to include a Curved model for those of you that are convinced a straight trigger is the work of the devil….
---