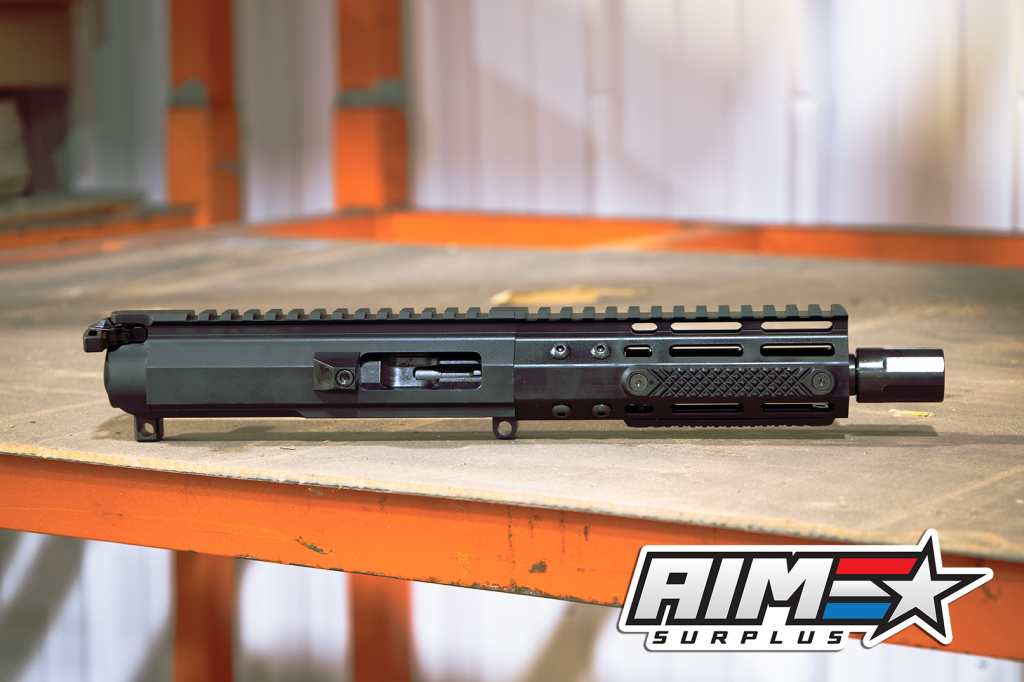 We have 2 new Foxtrot Mike and AimSurplus Exclusive uppers hitting the website. The first one is a 7inch with enough clearance with the Handguard to fit a suppressor. The other 7inch uppers we offer all have the threads tucked inside the Handguard to some extent. That keeps you from running a can unless it fits under the small 1.3in Diameter Handguard. Which is not a lot of cans. We kept that in mind for this specific upper.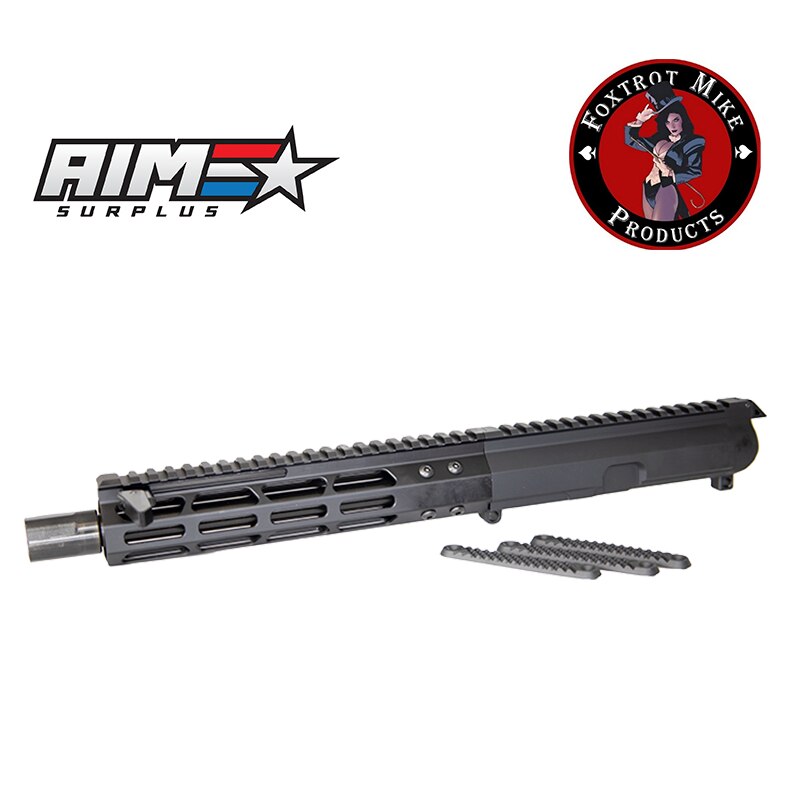 This second upper is a 10inch forward charging upper with a "Paratrooper" charging handle. This charging handle folds to the side when not in use to give you less of a snag point. This is something people have been asking Foxtrot Mike to include on the forward charging uppers for a while now. We were able to get them as an Exclusive on this 10inch.
Both of these uppers now come with 3 M-LOK Rail covers included in the box. These are also made by Foxtrot Mike and are a nice addition to keep your hands from getting too hot when you're out plinking at the range. Plus they look good and super minimalist on the actual upper.